Thank You from the Lord Lieutenant
We were delighted to receive this letter from David Fursdon, HM Lord-Lieutenant of Devon acknowledging the outstanding work that our volunteers have put in during the Covid-19 pandemic. This is brilliant news and well done to all our volunteers - you are amazing!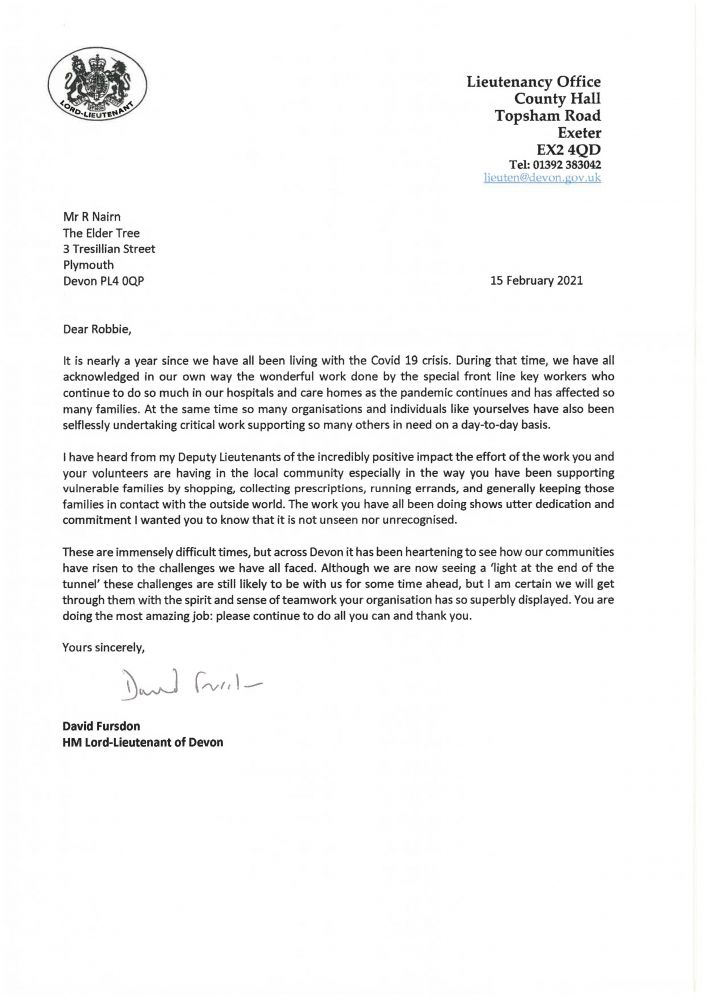 Plymouth City Council- COVID-19 in Plymouth
The situation in Plymouth: latest update from the Director of Public Health and Plymouth City Council
We are now in a third national lockdown in order to help control the spread of COVID-19. The rates in Plymouth are still rising and our rate is the highest that it has ever been, despite having been in lockdown now for two weeks.
You will have heard of the new variant of COVID-19. The patterns that we are seeing in our COVID-19 cases at the moment raise the concern that we are seeing the effects of the new variant.
The control measures are the same for the variant, but because it transmits even more easily it is vital to keep going and stick with the rules.
- Keep your distance
- Wear your mask
- Wash your hands
- Exercise outdoors
- Stay at home as much as possible
COVID-19 vaccine
The vaccine does present the light at the end of the tunnel: the NHS has been rolling it out across the city, contacting those in the priority groups to receive their vaccination. The NHS will contact you when it is your turn to have the vaccination so do not worry if you have not been contacted - you will hear soon. And please – leave phone lines and emails / inboxes free for emergency enquiries.
The vaccine offers important protection against COVID-19 and while it has been developed much quicker than most vaccines, we would like to reassure you that all safety steps have been met. The vaccines are similar to some that had been previously developed for other viruses, meaning researchers had a head start by being able to adapt similar vaccines to work against COVID-19.
Ultimately, funding and legislative hurdles that usually slow vaccine development have been overcome more quickly with better access to funding and resources.
You can read about the approval of each of the vaccines by the Medicines and Healthcare Products Regulatory Agency on GOV.UK: https://www.gov.uk/.../mhra-guidance-on-coronavirus-covid19#vaccines-and-vaccine-safety.
Community testing
Plymouth City Council is applying for asymptomatic community testing and if successful, we will focus on targeted workplace and setting testing. We recognise that a large part of our community is at higher risk, either because they cannot work from home or have to be out and about because they care for the vulnerable. There is already testing in place for some but we want to expand the scope of our testing programme to protect those who have no choice but to be out and about at work.
Help and support
- The Plymouth City Council's dedicated COVID-19 webpages are updated frequently: https://www.plymouth.gov.uk/coronaviruscovid19information?fbclid=IwAR2TuhyUGufkbonUaHbfflIQxEdTo_2Vin9neCDKcQMG4qPwClG02iLuW6k
- There is help with food, money and supplies for anyone needing to self isolate:
https://www.plymouth.gov.uk/coronaviruscovid19information/ineedhelp?fbclid=IwAR2Mwajv_QZUc47FOIdV4K-v2k3R7cJPc8j9fMh9297Gi3E-xW10sxtpq3U
Some Good News
One of our beneficiaries has been struggling through all three lockdowns. Lorna our Volunteer Coordinator, has been making regular doorstep visits, phone calls and organised weekly shopping deliveries for him. Extra help was needed and so the gentleman concerned was offered the help of carers at lunch time to cook him a hot meal and make sure he was well. The only problem was he had no suitable way of cooking a meal.
Emma at Eggbuckland Stores - Garfields has been excellent in assisting us with this gentleman's weekly shops and didn't hesitate to help when a microwave was needed. They ordered the microwave and had it delivered to their shop within a few days.
Carole from the Elder Tree team delivered it to our beneficiary, along with his shopping order. Now this gentleman has a hot lunch time meal everyday and some regular company and is coping better with the current situation.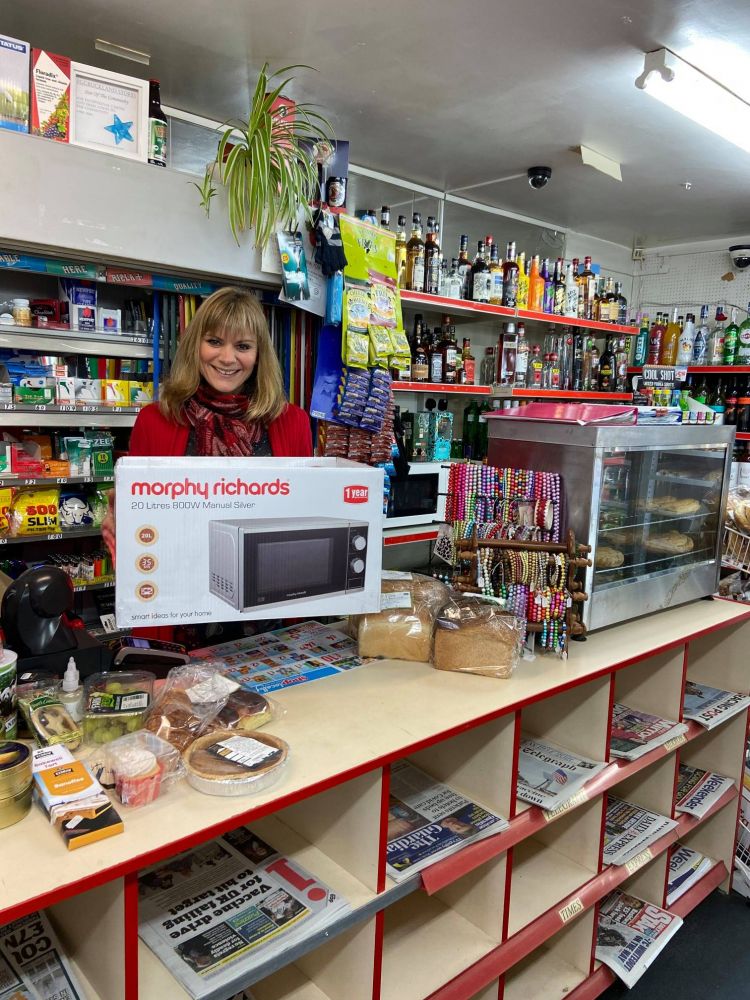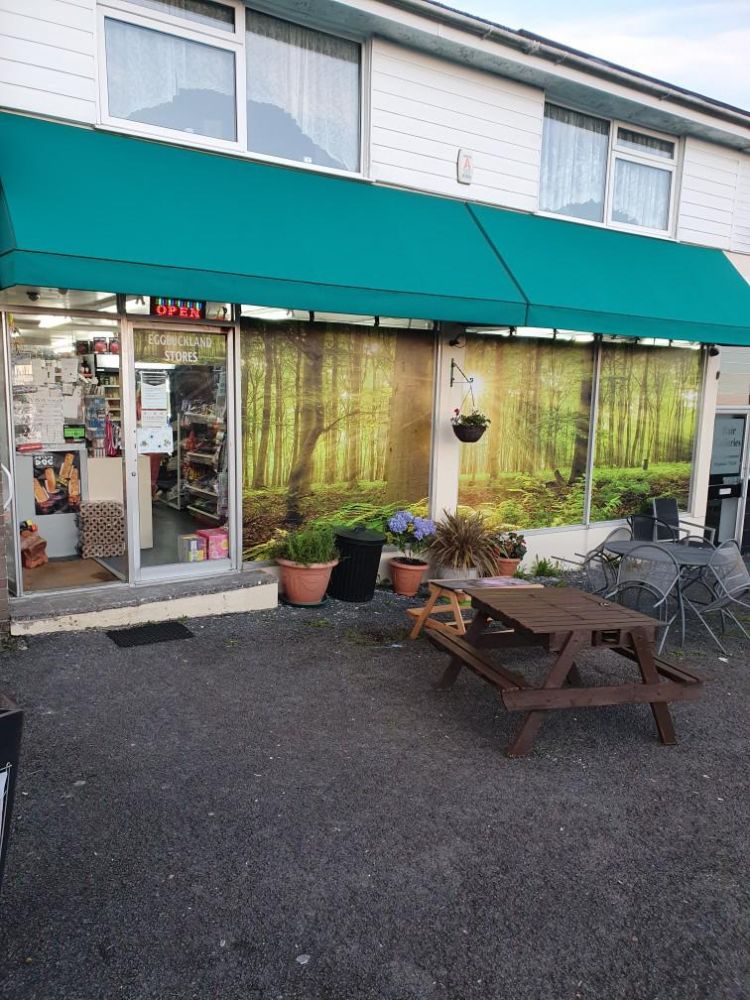 Action Fraud
As of 7 January 2021, Action Fraud had received 57 reports from members of the public who have been sent text messages claiming to be from the NHS, offering them the opportunity to sign up for coronavirus vaccinations. The texts ask the recipient to click on a link which takes them to an online form where they are prompted to input personal and financial details. In some cases the online form has looked very similar to the real NHS website.
Pauline Smith, Head of Action Fraud, said:
"Remember, the vaccine is only available on the NHS and is free of charge. The NHS will never ask you for details about your bank account or to pay for the vaccine. If you receive an email, text message or phone call purporting to be from the NHS and you are asked to provide financial details, this is a scam."
How to protect yourself:
In the UK, coronavirus vaccinations will only be available via the National Health Services of England, Northern Ireland, Wales and Scotland. You can be contacted by the NHS, your employer, a local GP surgery or pharmacy, to receive your vaccination.
Remember, the vaccinations are free of charge and you will not be asked for a payment.
The NHS will never:
ask for your bank account or card details
ask for your PIN or banking passwords
arrive unannounced at your home to administer the vaccine
ask for documentation to prove your identity, such as a passport or utility bills
If you receive a call you believe to be fraudulent, hang up. If you are suspicious about an email you have received, forward it to report@phishing.gov.uk.
Suspicious text messages should be forwarded to the number 7726, which is free of charge.
If you believe you are the victim of a fraud, please report this to Action Fraud as soon as possible by calling 0300 123 2040 or visiting www.actionfraud.police.uk.
Tier 3
Due to the government's announcement that Plymouth is to move to Tier 3 on 31st December, Elder Tree will not be delivering any group activities with immediate effect.
Groups will remain suspended until the city moves back into Tier 2 and/or all of our beneficiaries have been vaccinated.
Project workers will be in contact with all beneficiaries via phone or email over the next week
Christmas Hampers
Working together with British Land, Feed a Family and Crownhill Co-op, Elder Tree has put together 85 hampers for our most isolated and vulnerable beneficiaries. Our staff and volunteers have been working to deliver them across the city this week. 🎄💝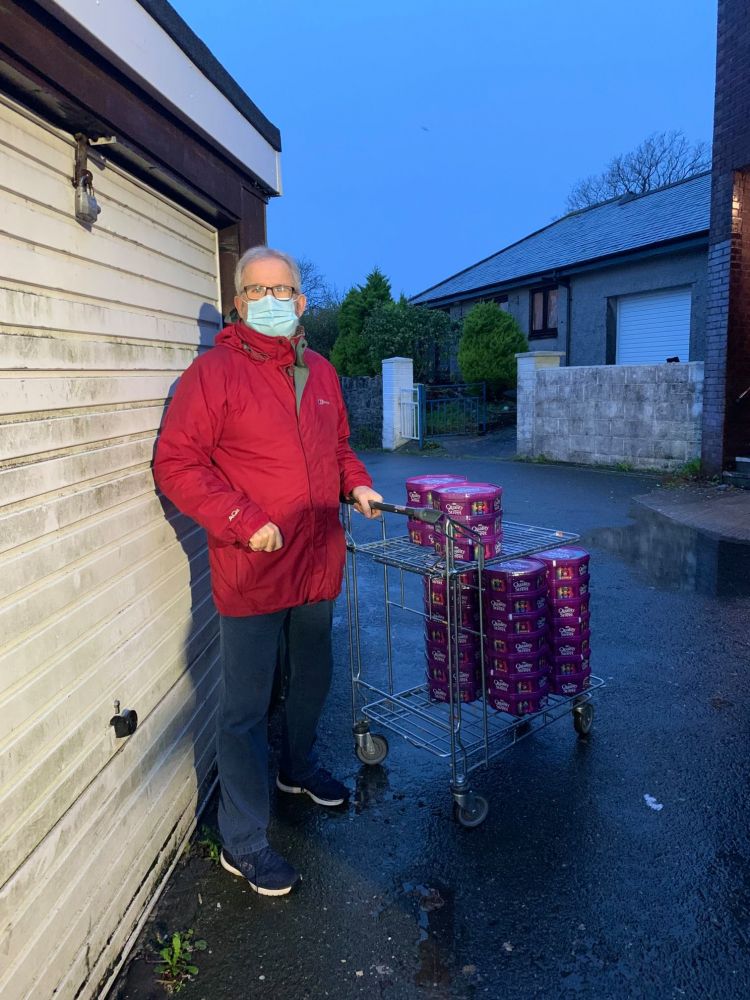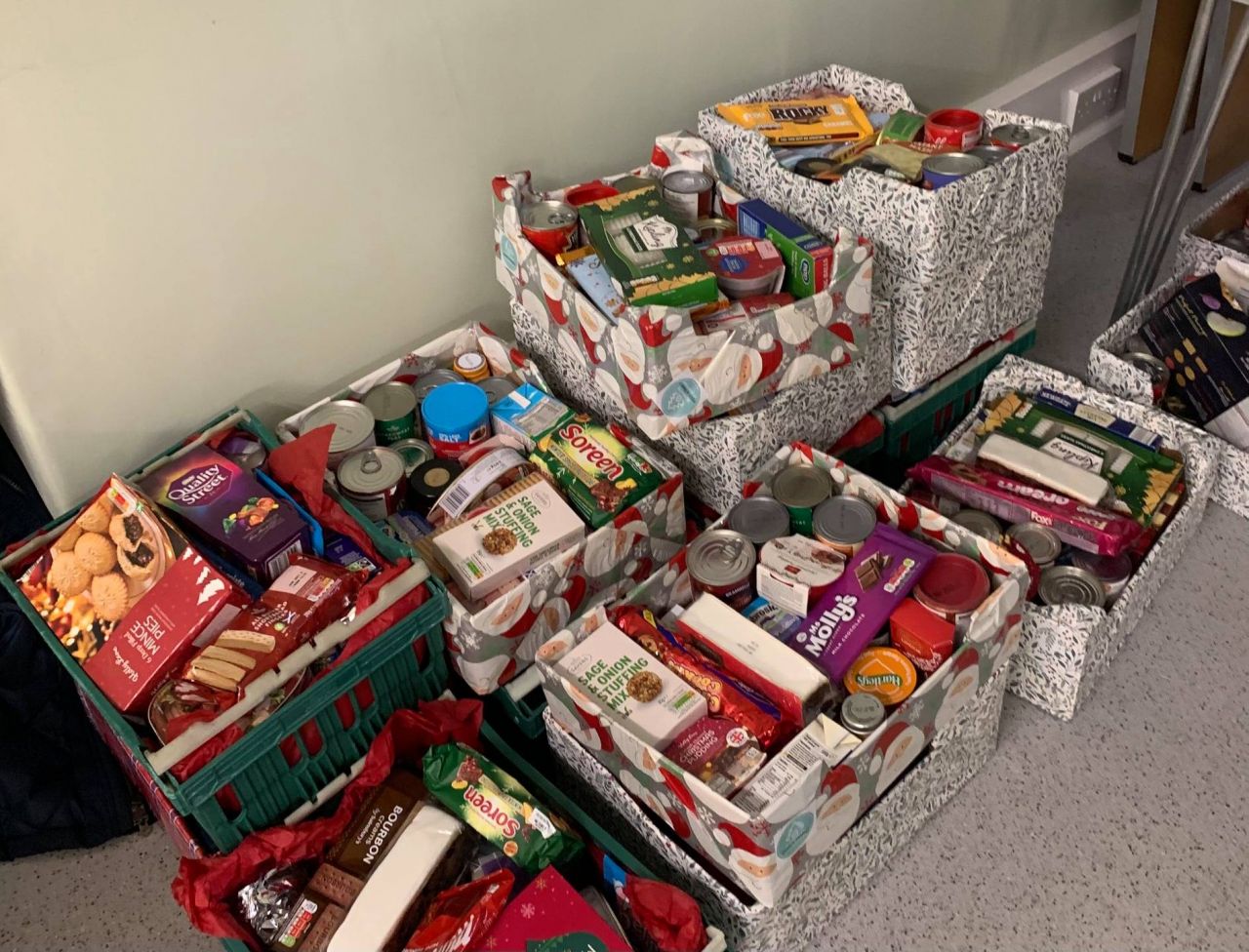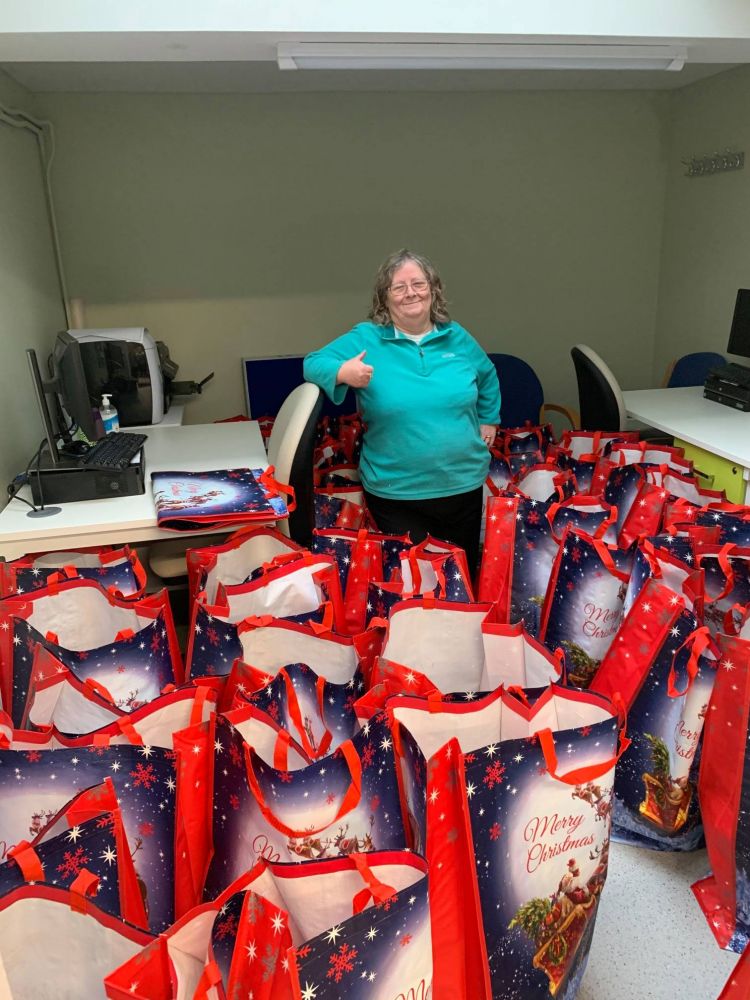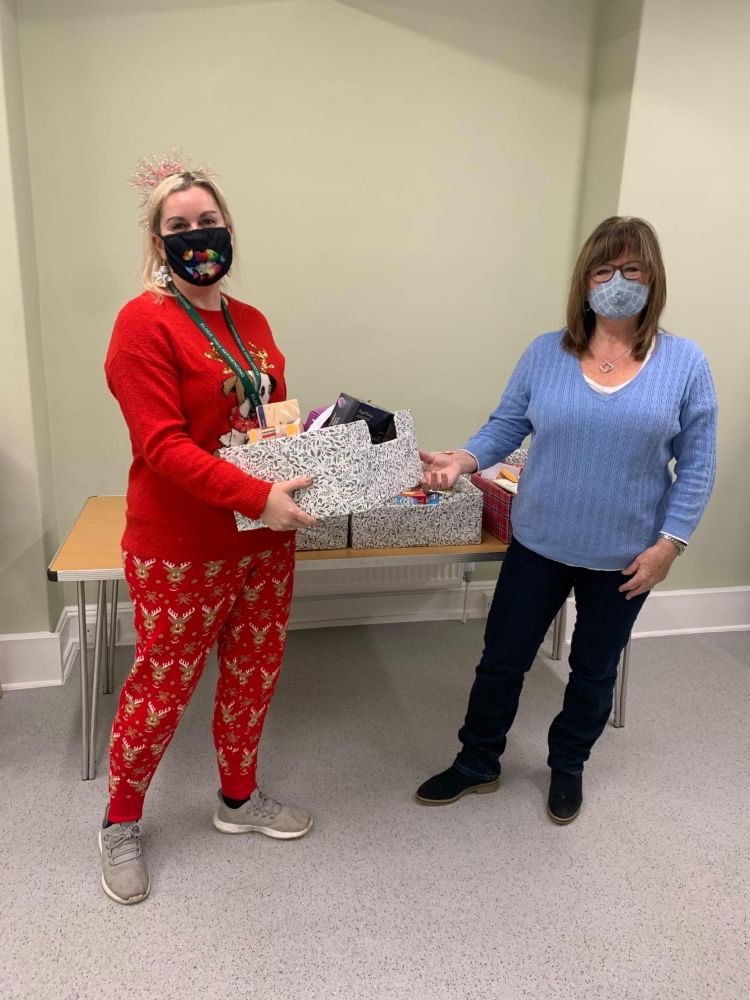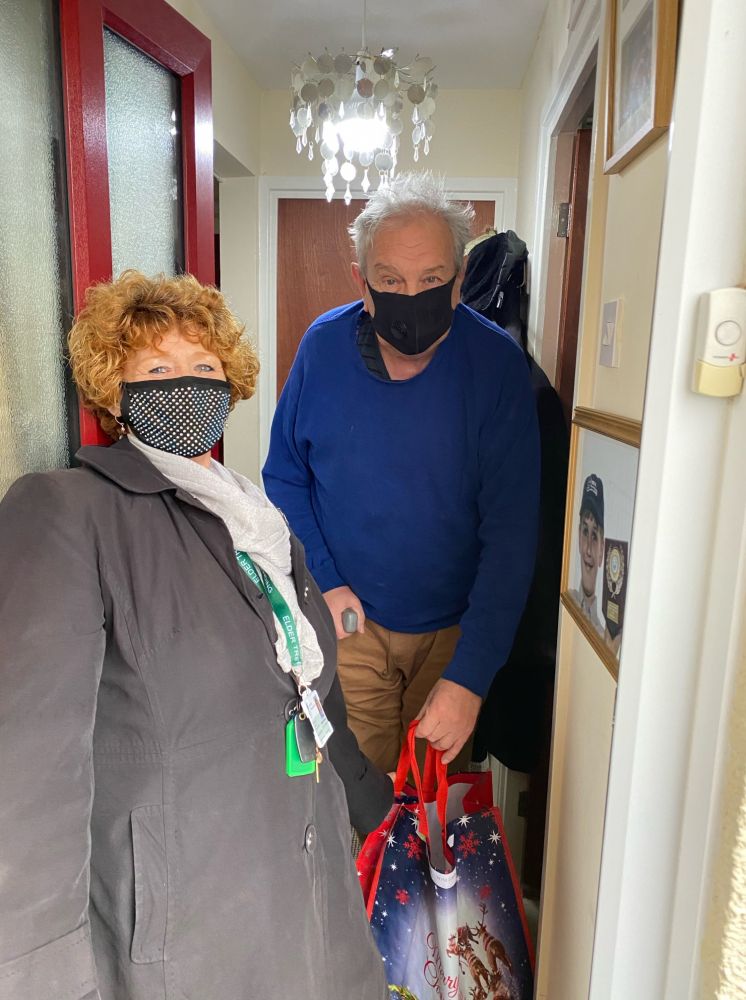 Dementia Choir
Two members of our Elder Tree choir are also members of the Scottish Dementia Choir, The Forget Me Notes Project and organised virtual meet ups for the groups. On Thursday the second of these two sessions was a roaring success with 27 people from Plymouth and Edinburgh meeting up on Zoom to share Christmas songs and carols 🎼🌲🎅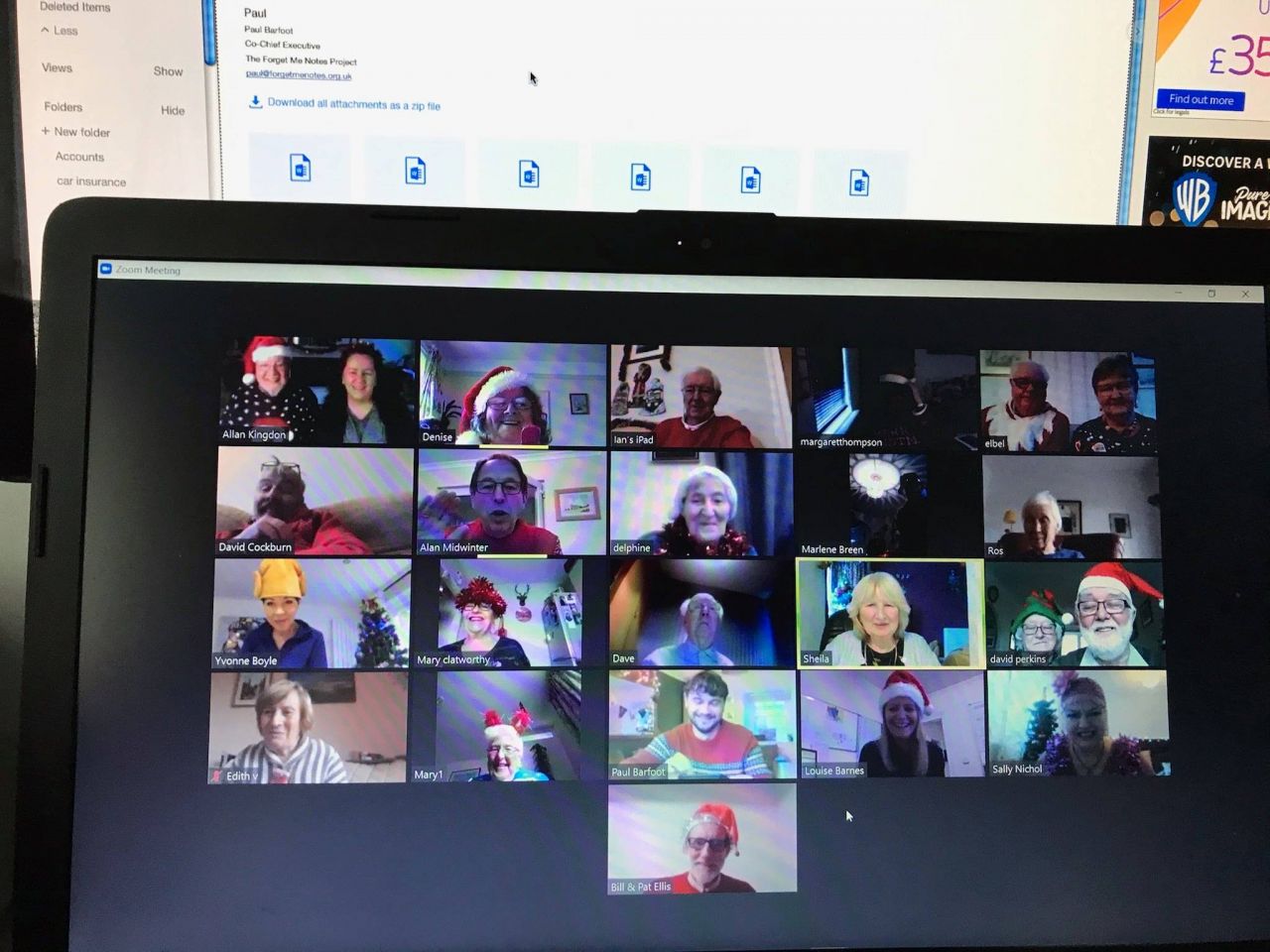 Eat that Frog
Our Volunteering service has been working with an organisation called Eat That Frog to support students into volunteering roles. The students came up with the great idea of making and delivering Christmas cards to some of our beneficiaries in the Extra Care Scheme.
Today they visited our five Extra Care Schemes and personally delivered their cards.
We would like to thank them all and wish them a happy Christmas.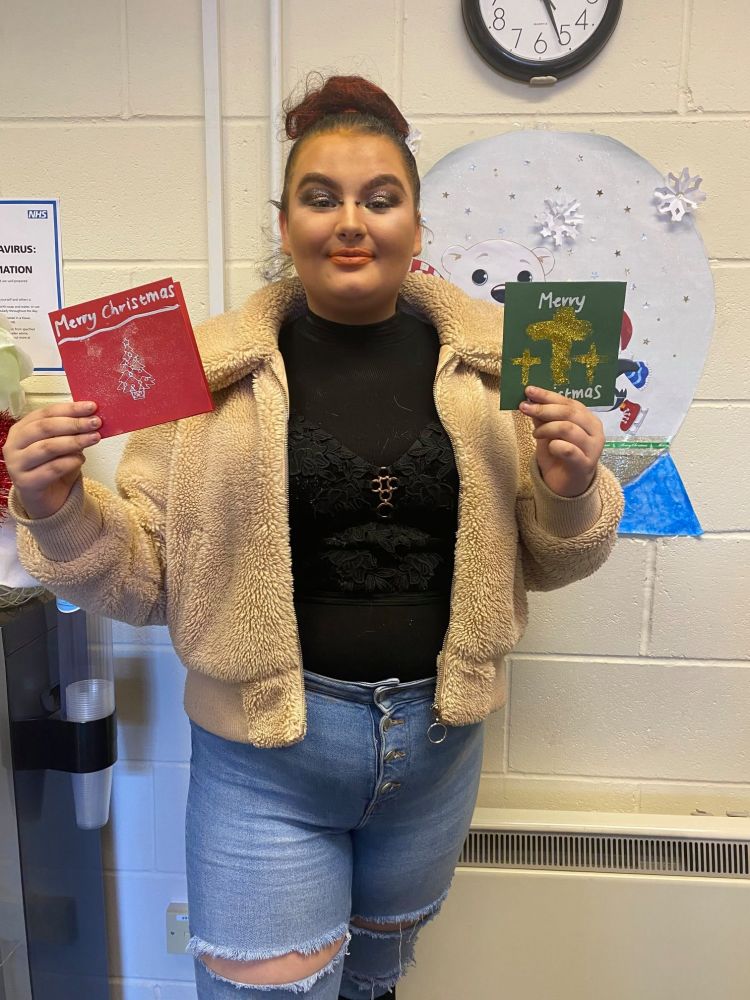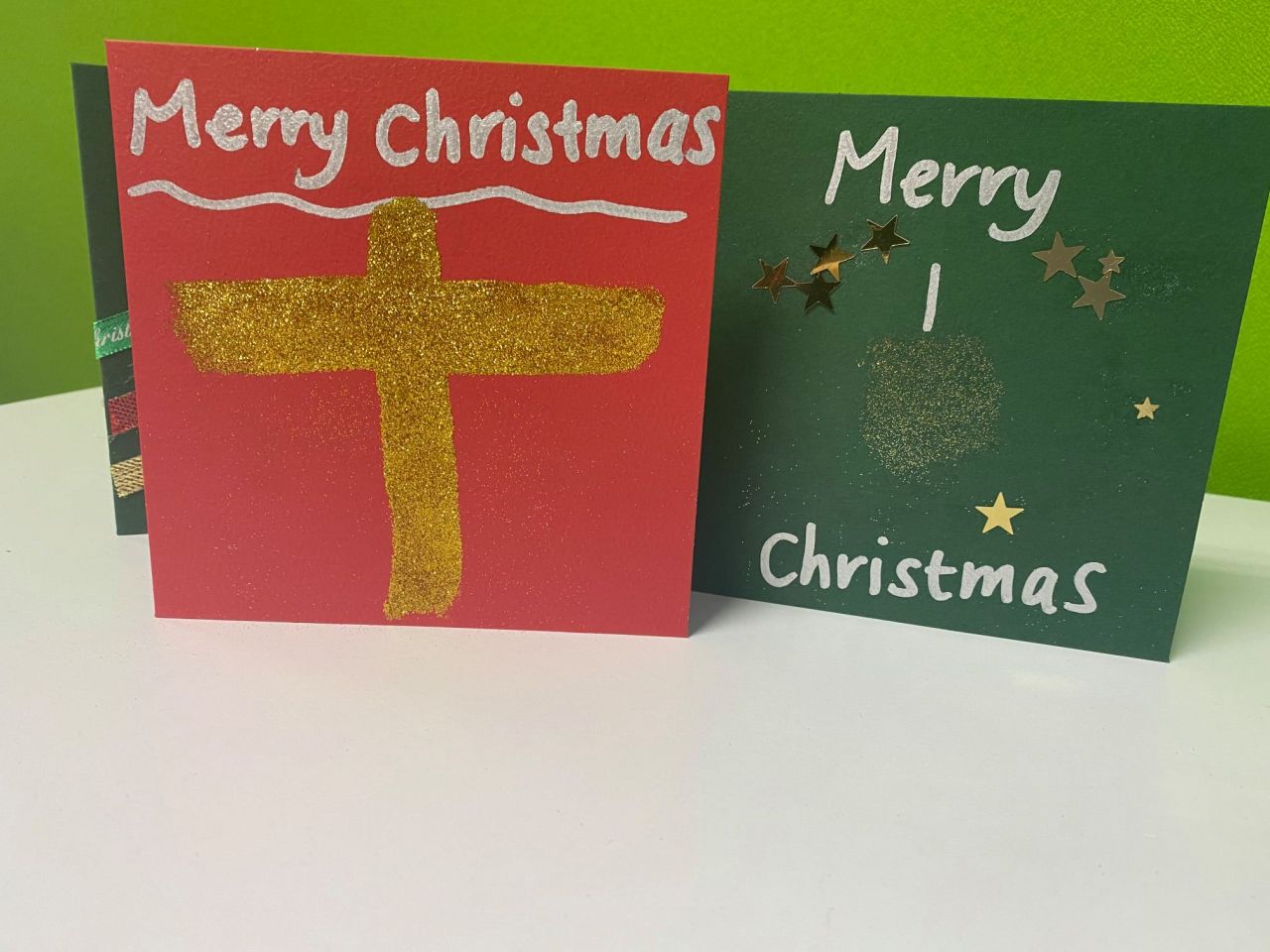 Remembrance Day
With the the usual celebrations for Remembrance Day unavailable this year due to the lockdown, Stacey organised for her groups to wear red in their classes to commemorate the day, and held a two minute silence at 11am ❤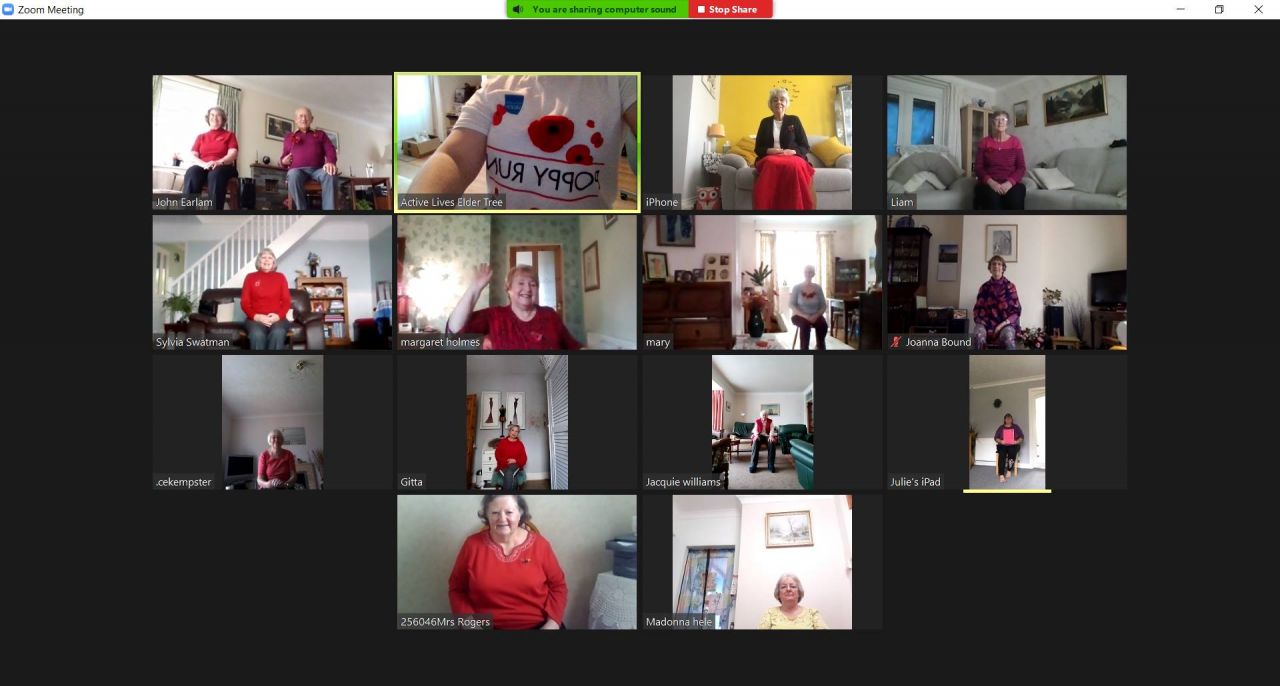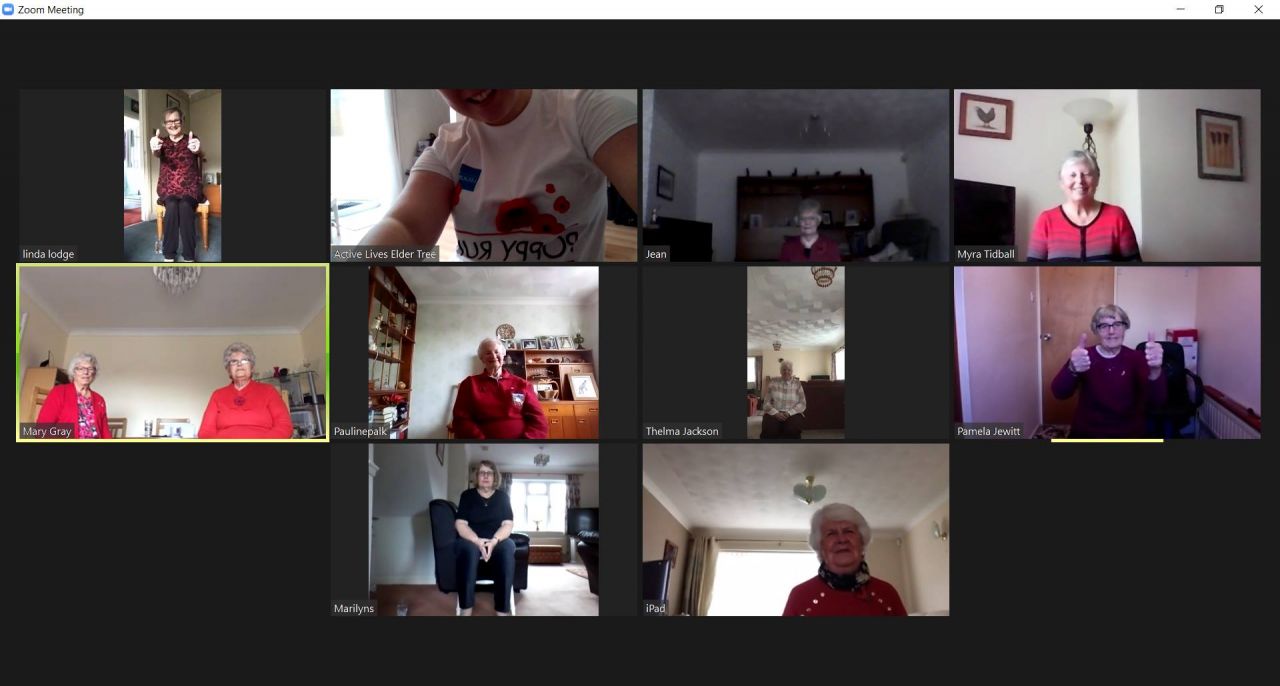 Suspension of Groups
In light of the Prime Minister's announcement of a national lockdown, Elder Tree will be suspending all groups and activities from now until December 2nd.
Elder Tree have taken the decision that this will take effect from Monday 2nd November. This is to protect as many of our beneficiaries as possible. This includes groups that take place outside as well as inside. Your Project Workers will be in touch.
We will miss seeing you all.
Plymouth City Council- COVID-19 in Plymouth
At present, Plymouth is at Local COVID Alert Level: Medium and many cases are classed as 'mild'. However, cases are on the rise and there are more hospital admissions, which will decrease capacity for other hospital services.
Plymouth City Council has outlined some new measures that we would like to share with you.
First is the reminder of the measures we can take to slow the virus.
COVID-19 has the ability to pass between people before they know they have it and are spreading it, these are some effective measures that help stop the virus spreading:
• Social distancing- if we keep our distance from each other the virus cannot pass between people
• Face masks/coverings- this prevents the virus from spreading by droplets in our breath
• Washing hands regularly- for at least 20 seconds after blowing your nose, sneezing or coughing, before and after you eat and when you return inside from the outside
• Get a test if you have symptoms
• Self-isolate properly by staying at home for the full period required
• Meet others outside if you can, it is safer than meeting indoors

Second, there are some changes being made across the city to aid the prevention of the virus:
• £500 Test and Trace Support Scheme
Plymouth City Council understands that if you have been asked to self-isolate for two weeks by the NHS Test and Trace team it can be a difficult option. Financial support is available but you will require an official self-isolation notification. More information is available: https://www.plymouth.gov.uk/nhstestandtracesupportpayments
• New Test Site
A new test site is in operation from Thursday 15th October at the Guildhall in the City Centre. If you are attending this site please walk, drive or cycle to and from this site, do not use public transport or taxis. Wash your hands before leaving your home and wear a face mask/covering for the journey and do not stop anywhere on the way. Appointments can be made https://www.nhs.uk/conditions/coronavirus-covid-19/ or by calling 119
• New Enforcement powers
The government has given Local Authorities additional enforcement powers to ensure businesses and venues such as pubs and restaurants across the city remain COVID-secure. It would be preferable not to use these powers, but if necessary, they can be deployed.
You can help by spreading word yourself. If you have had a good experience somewhere, share the news with other people. If you have had a bad experience let the City Council know

Volunteers Needed
At Elder Tree we have some amazing Volunteers who have been keeping in touch with some very vulnerable elderly people. Our Volunteers have kept in regular contact all through lockdown and are still making weekly calls. Their role is invaluable to our charity work and we greatly appreciate them.
If you would like to offer some time each week to make a friendly call an older isolated person or would like to talk to us about volunteering please contact:
Sharon or Lorna at 01752 651717
email volunteers@eldertreebefriending.co.uk
apply via the web site www.eldertreeplymouth.co.uk
Cardio Fit Retuns
A reduced group of Tresillian Street Cardio Fit attendees returned today for their first session back!
Cardio Fit has started again and we are taking all precautions necessary to keep everyone safe.
There is a one way system in place
Temperature checks upon entering
Group size restricted
Socially distanced at all times
Everything is cleaned and the room is well ventilated
It's great to see everyone again!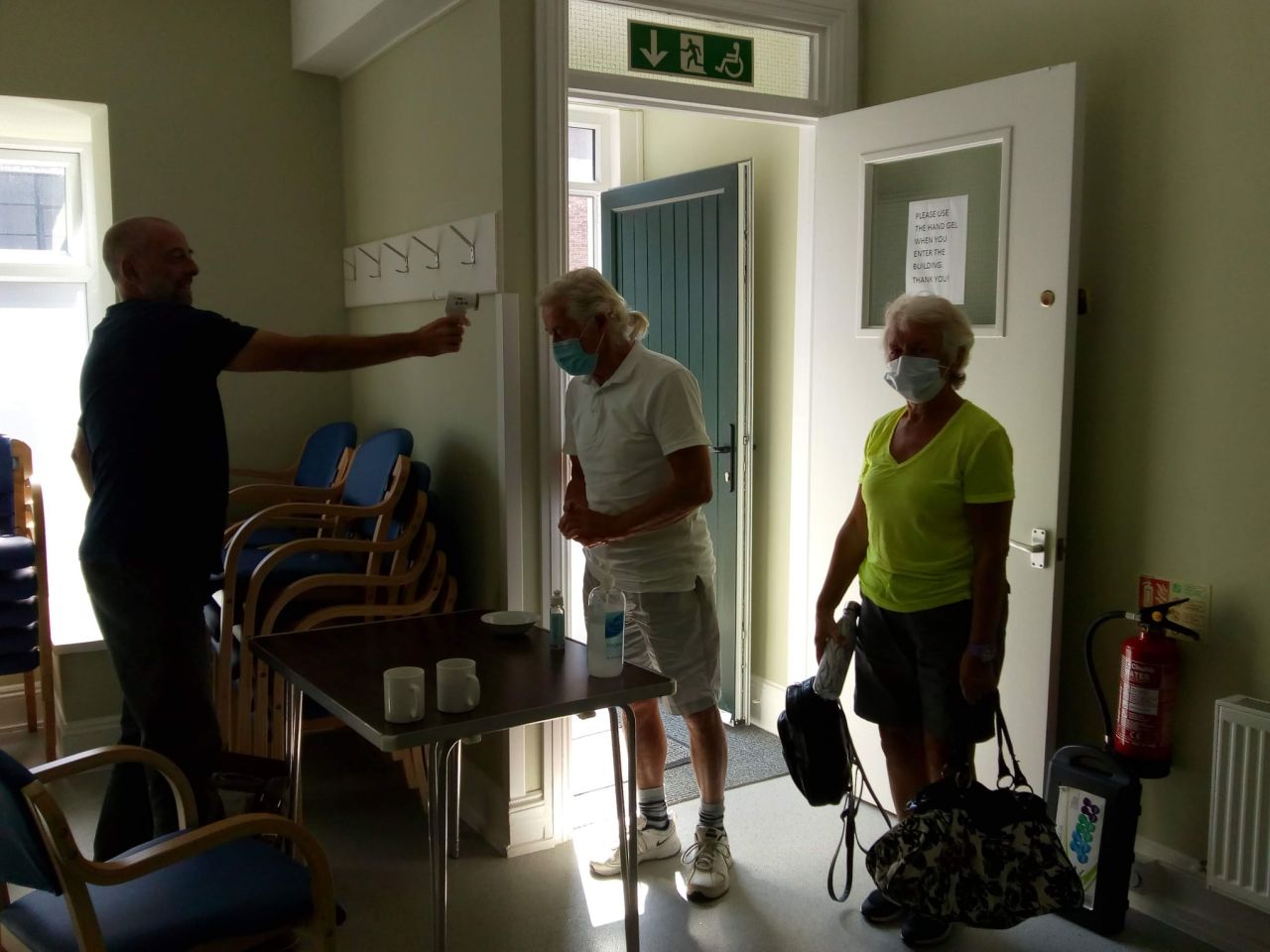 Plymouth City Council Book of Thanks
Plymouth City Council are saying thank you this week to all caring staff across Plymouth for their contribution during COVID-19
They have launched their online book of thanks so that people can give special recognition to caring staff for their incredible efforts in keeping our City safe and caring.
We hope that you might be able to contribute to this and spread the positive messages of thanks.
You will need to register and log in to contribute your own message to the book, if you would like support in doing this we would be happy to help!
The Book can be found here
Our First Group Back
Our first Elder Tree group back in the community!
This is St Edward's Eggbuckland seated dance exercise group. Some are holding their "certificate of achievement" for completing 15 weeks of Zoom dance exercise sessions ✨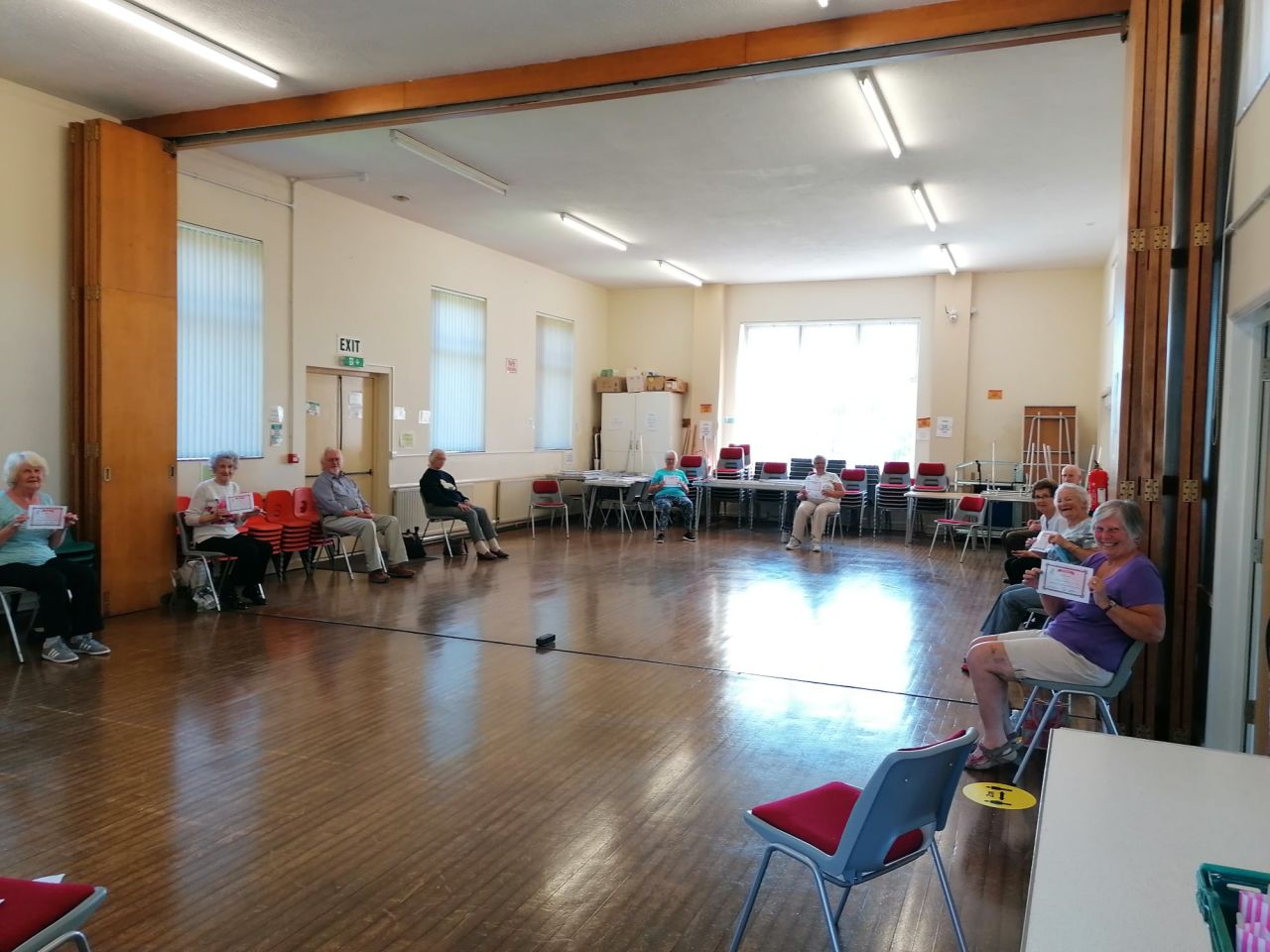 Bringing Groups Back
Over the next few weeks we will be beginning to restart some of our activities in the community
These groups will all adhere to social distancing measures and all safety precautions necessary will be put in place, such as:
Small group sizes
One way systems
Items and apparatus cleaned regularly
Temperature checks upon entering
Venitlated indoor spaces
Price set at £2 to lessen need for change
QR codes at some venues to be scanned with the NHS Track and Trace app
Your Project Workers will be in touch regarding when your group may start again
Some groups will still be continued via Zoom, and some Zoom attendees will be incorporated into in-venue attendees
We look forward to seeing you when we can!
Data Update
Anchor Hanover housing have reopened their communal areas at Runnymede which has enabled small groups of residents to meet for social inclusion activities. Our project worker is ensuring that everyone observes social distancing rules and follows strict protocols at all times but the opening up of the lounge area means that beneficiaries can enjoy bingo and movies with friends once again.
Over the last two weeks, the Sporting Memories zoom group has had a musical theme for its sessions with several participants bringing along musical instruments, including a guitar, mandolin and stylophone. Much fun has been had!
We have had 86 Zoom group sessions delivered engaging 281 beneficiaries with 653 attendances in total - online seated exercise, tai chi, sporting reminiscence, craft sessions and a choir. Along with 18 "Walk and Talk" groups facilitated with 5 beneficiaries at a time meeting in Central Park and Plymstock for a socially distancing stroll.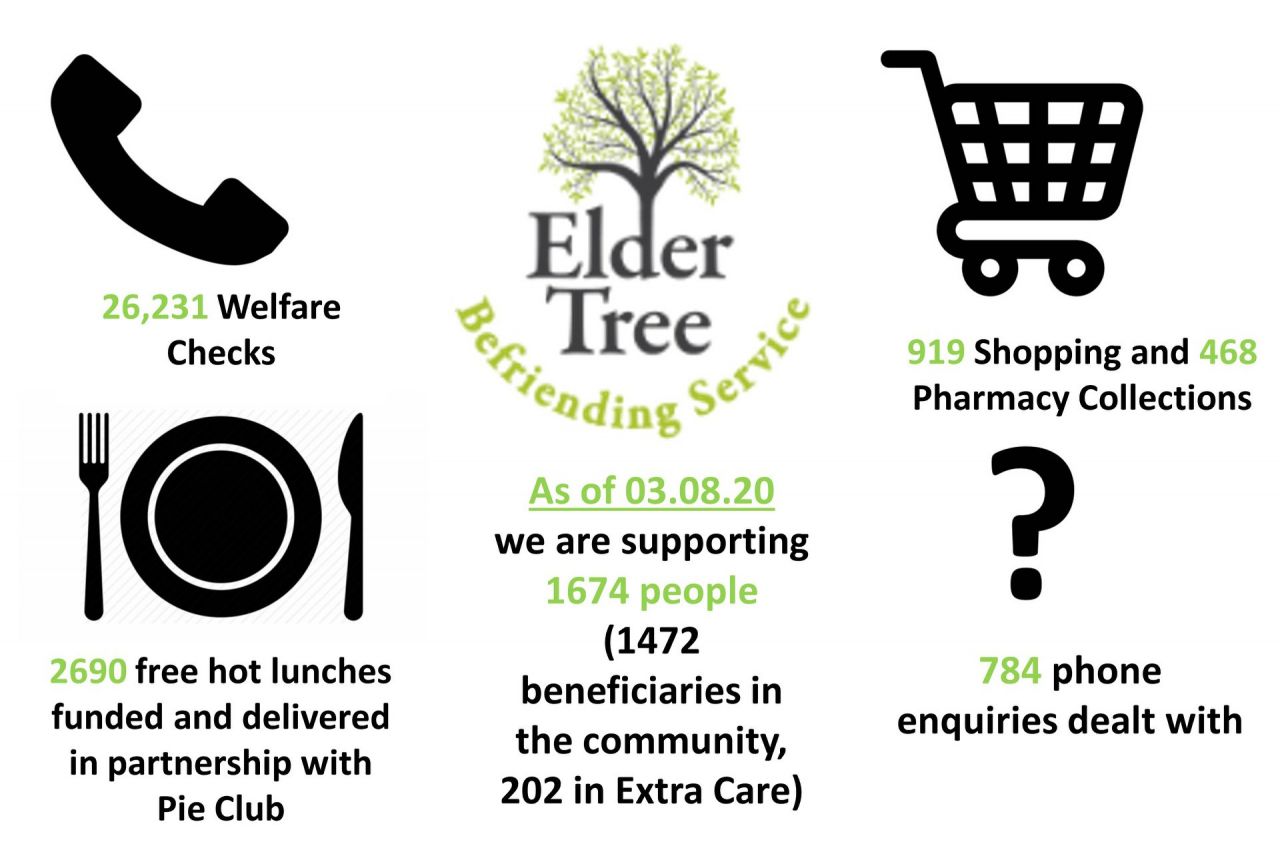 Data Update
Our Project Workers in the 5 Extra Care Schemes have started to re-introduce some social inclusion activities such as quizzes and coffee mornings using the outside spaces at the units, allowing small groups of beneficiaries to meet but observing social distancing rules at all times.
Elder Tree staff are enjoying some excellent training with a very useful Zoom action learning afternoon with Sporting Memories a fortnight ago and this coming week, we are fortunate to have 2 scam awareness sessions with Santander, again on Zoom.
Over the next fortnight, we are starting 3 new Zoom groups, specifically for beneficiaries with dementia, bringing the total number of weekly Zoom activities to 31.
Over the past few weeks our activities have included; 84 Zoom sessions engaging over 600 beneficiaries in seated exercise, tai chi, sporting reminiscence, craft activities and choir; as well as several "Walk and Talk" groups taking a socially distanced walk together in Central Park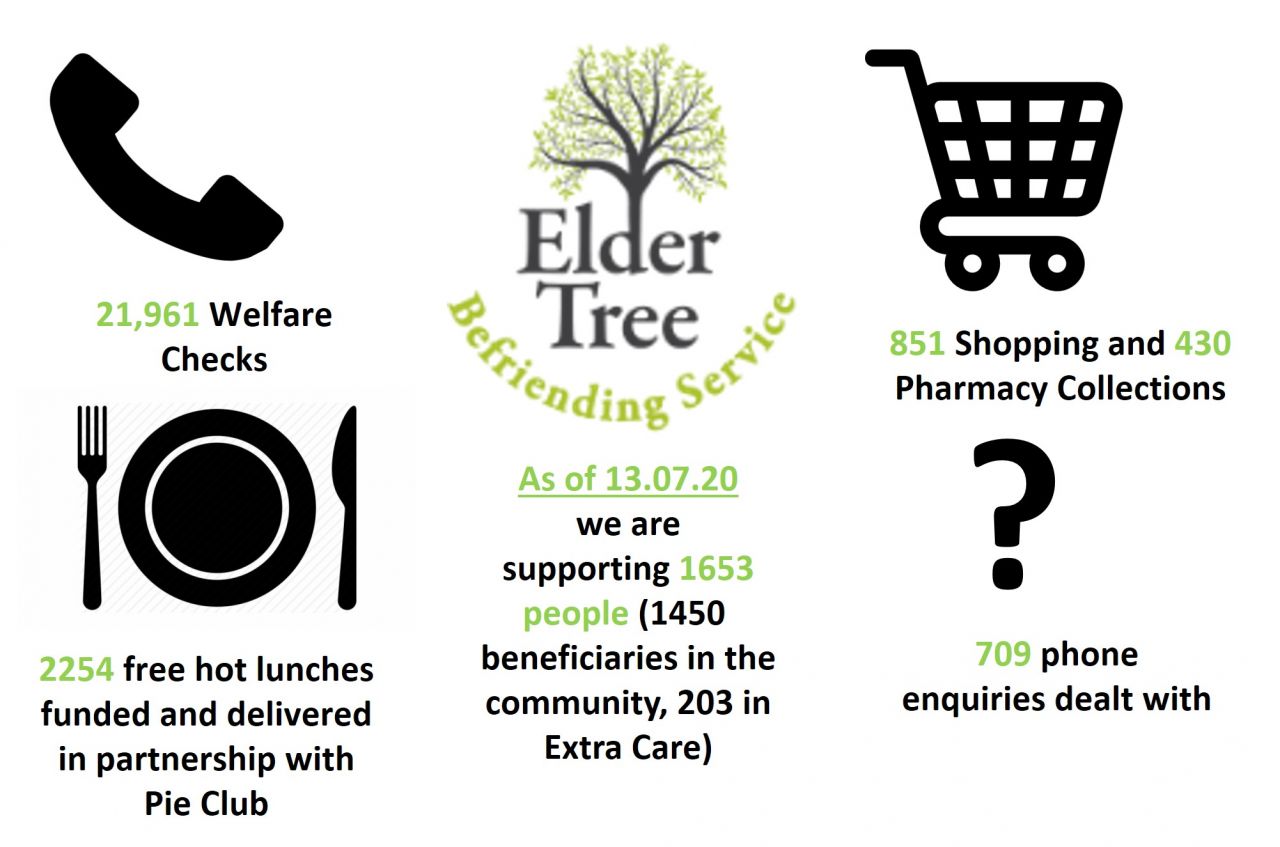 Elder Tree on ITV News
Hopefully some of you were able to catch Elder Tree's mention on ITV West Country News last week, and the interview with one of our beneficiaries. For those who couldn't, or would just like to see it again, ITV have sent us the clip!
Virtual Barn Dance Week
To round up a fantastic week of cowboy hats, scarfs, horses, Sheriff and Deputy Marshall badges here is a collection of our beneficiaries from Stacey's zoom groups enjoying our virtual Barn Dance Week 2020! 🌟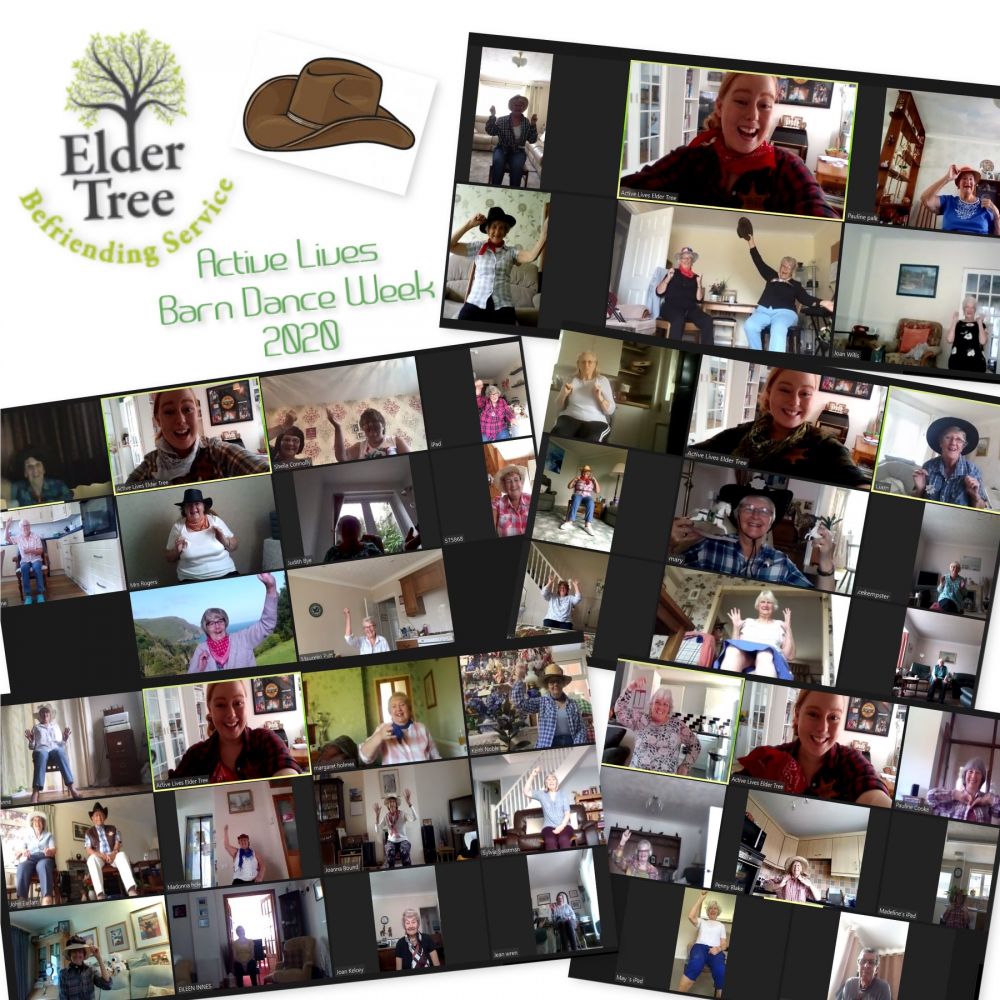 Virtual Barn Dance Week
Thursday's Ernesette group enjoying their seated Barn Dance 🤠💃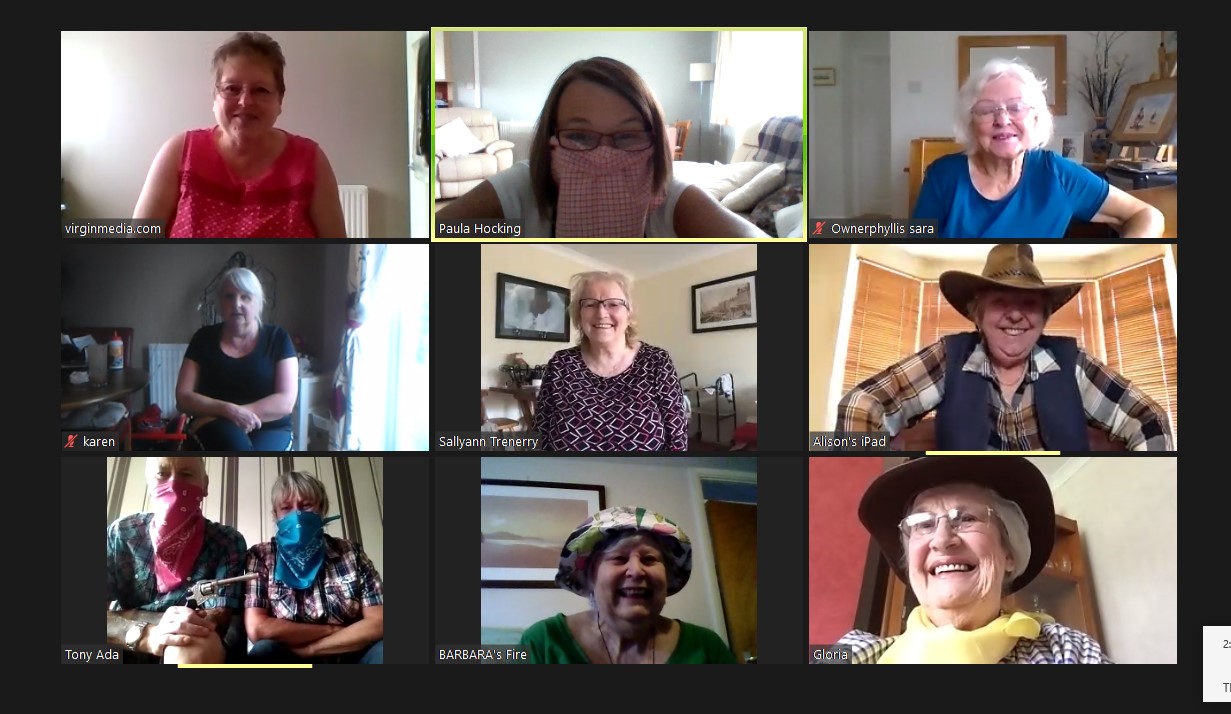 Nora's 100th Birthday
Nora celebrated her 100th birthday at St Paul's Extra Care unit on Monday. She had a lovely day and received over 80 cards! 🥳🎂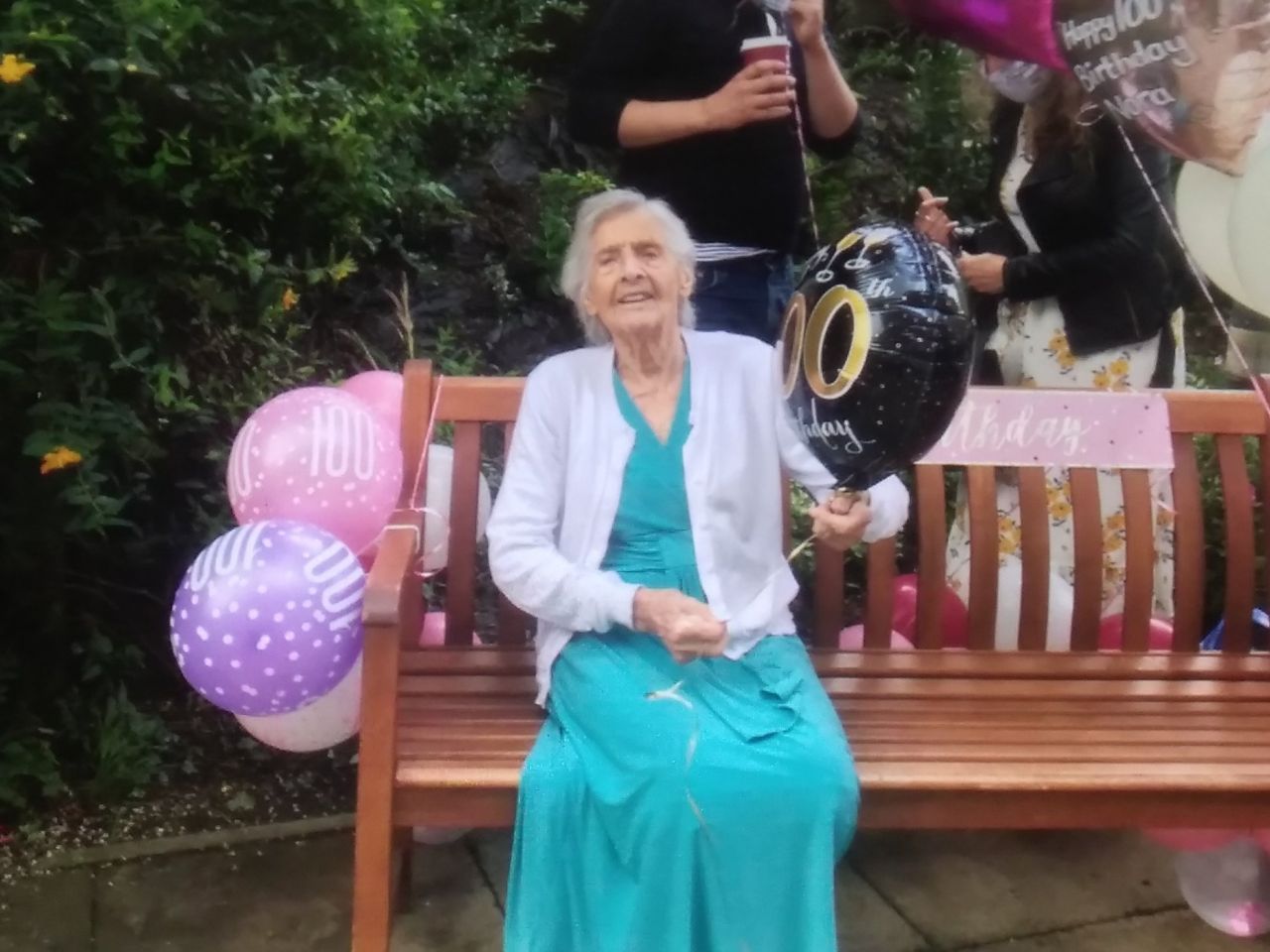 Virtual Barn Dance Week
Stacey's Monday zoom groups kicked off our special Barn Dance Week with a mighty big Yeehaw! 🤠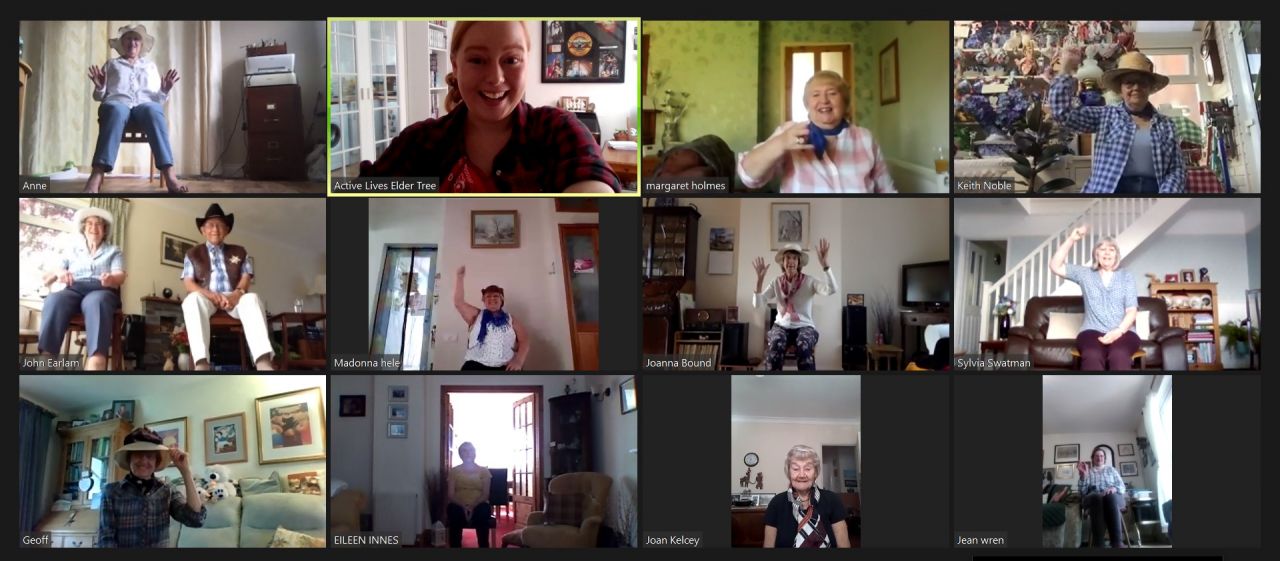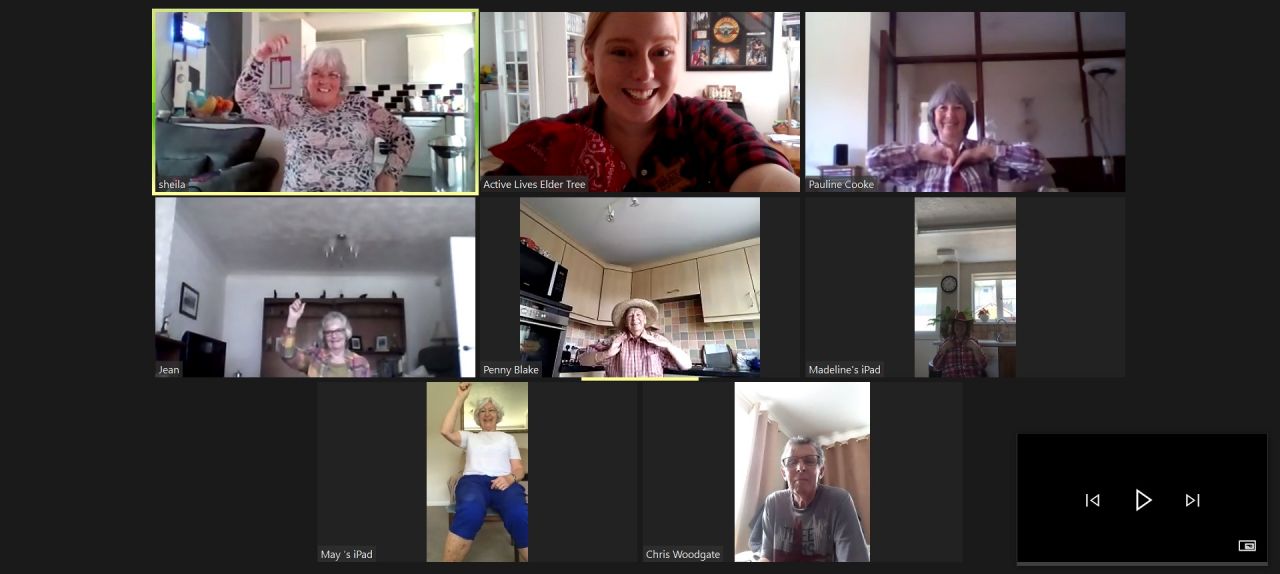 Virtual Cardio Fit
Rather than miss their exercise and social groups at Tresillian Street, our Cardio Fit regulars have met up every Monday and Thursday morning on Zoom for an exercise session, and Tuesday evenings for a quiz together with a very active Cardio Fit Whatsapp group.
Chris and Annie who attend have really enjoyed (and worked hard at) the sessions: "Suzanne has certainly kept us on our toes during lockdown. To be able to keep our fitness up and have a quick chat with other members through Whatsapp and Zoom has been amazing. Well done and a big thank you to Suzanne, Adrian and Elder Tree!"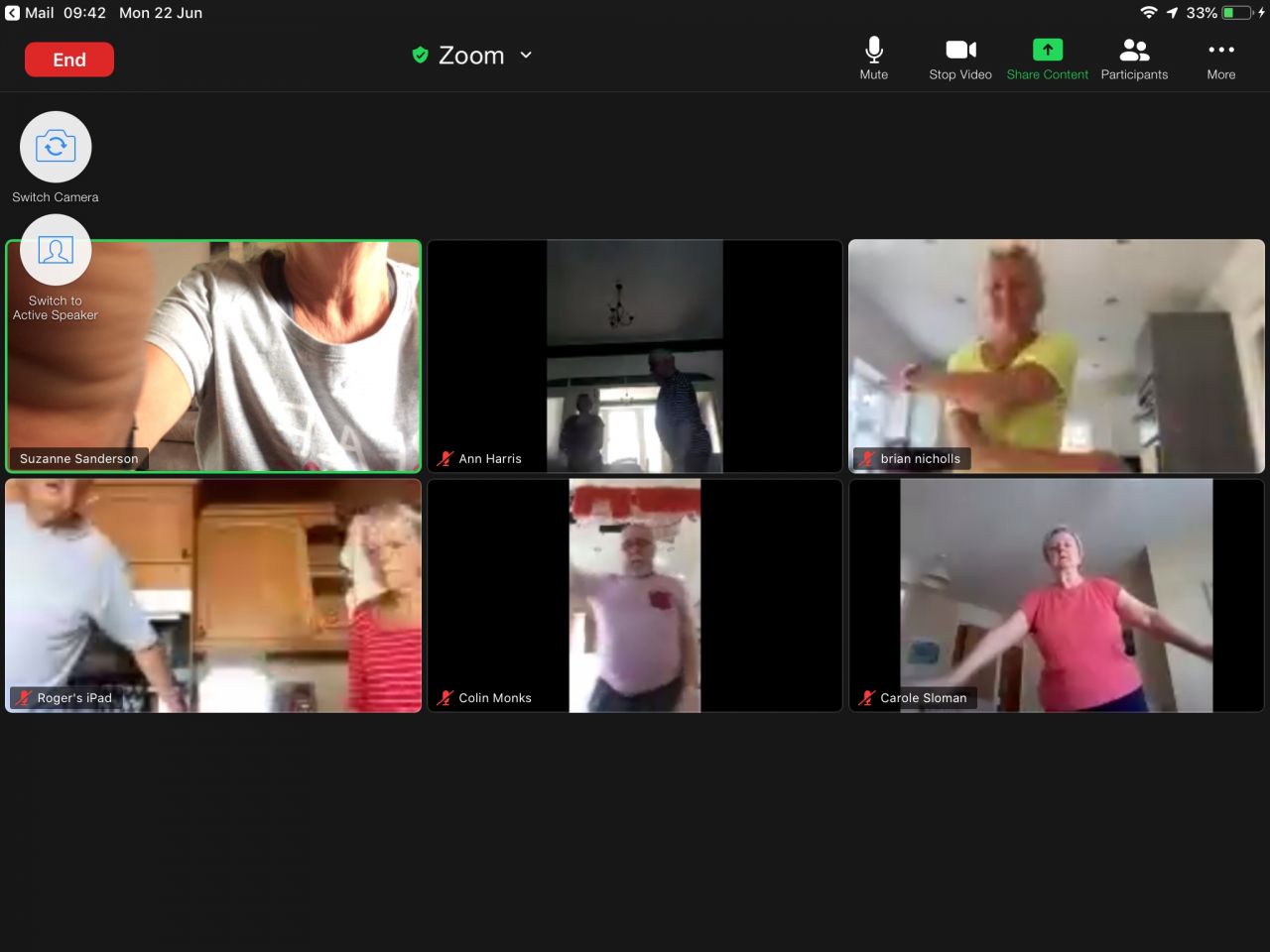 Data Update
Last week Elder Tree had its first virtual choir session with our Singing for Fun group meeting on Zoom. It was a roaring success and will be held weekly going forward.
Last week also saw the first two of our "Walk and Talk in the Park" groups. With lockdown starting to ease, we were able to facilitate 2 social gatherings of 6 people at a time in Central Park, observing social distancing rules but enabling beneficiaries to meet each other safely and enjoy a stroll. We are planning to increase this to 3 groups this coming week.
Those beneficiaries who usually attend our CardioFit sessions in "normal" times have been enjoying twice weekly Zoom sessions and also a Tuesday evening quiz, keeping both body and mind active.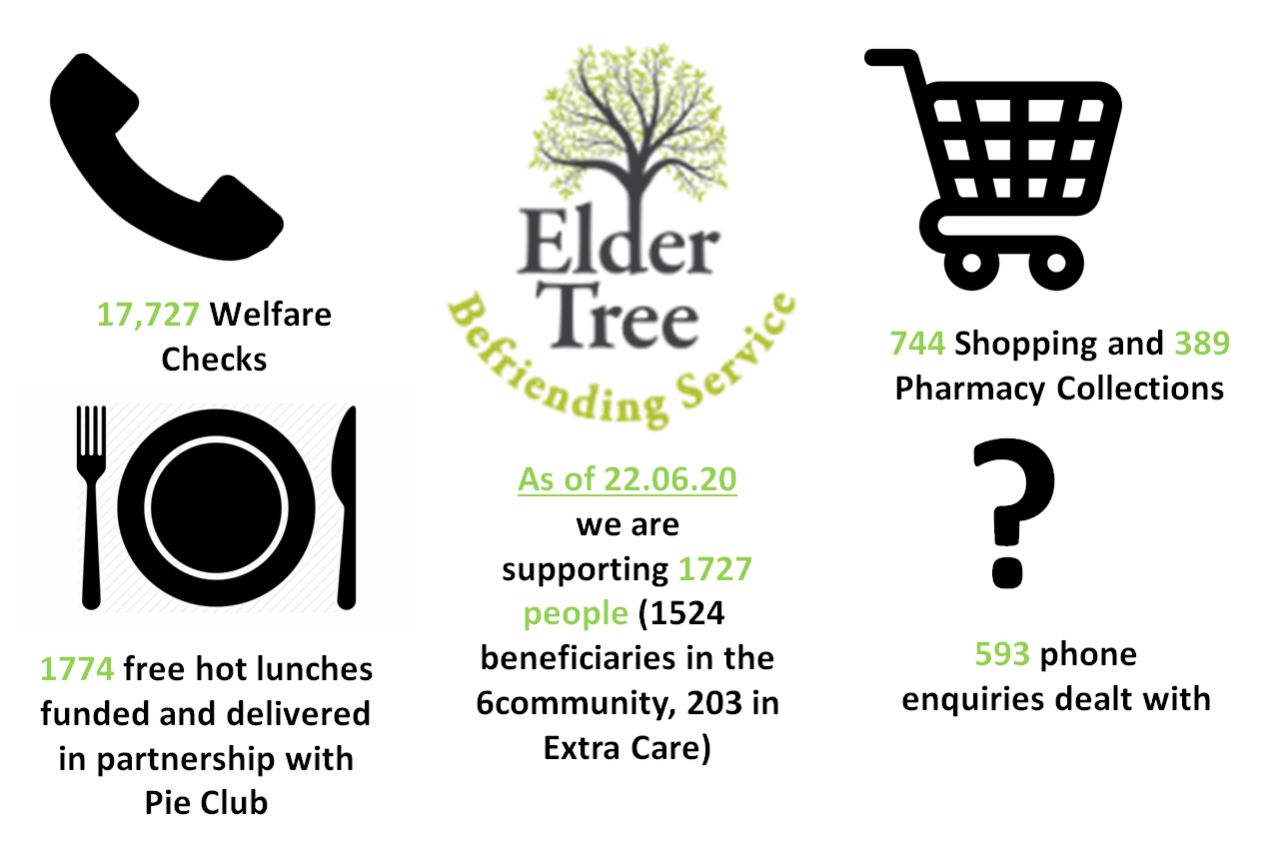 Ode to Elder Tree
Alison from the Ernesettle group has written this great poem, an 'Ode to Elder Tree' for us! Alison has also been very encouraging to the rest her group to get them using Zoom to continue their classes so they can keep meeting up every week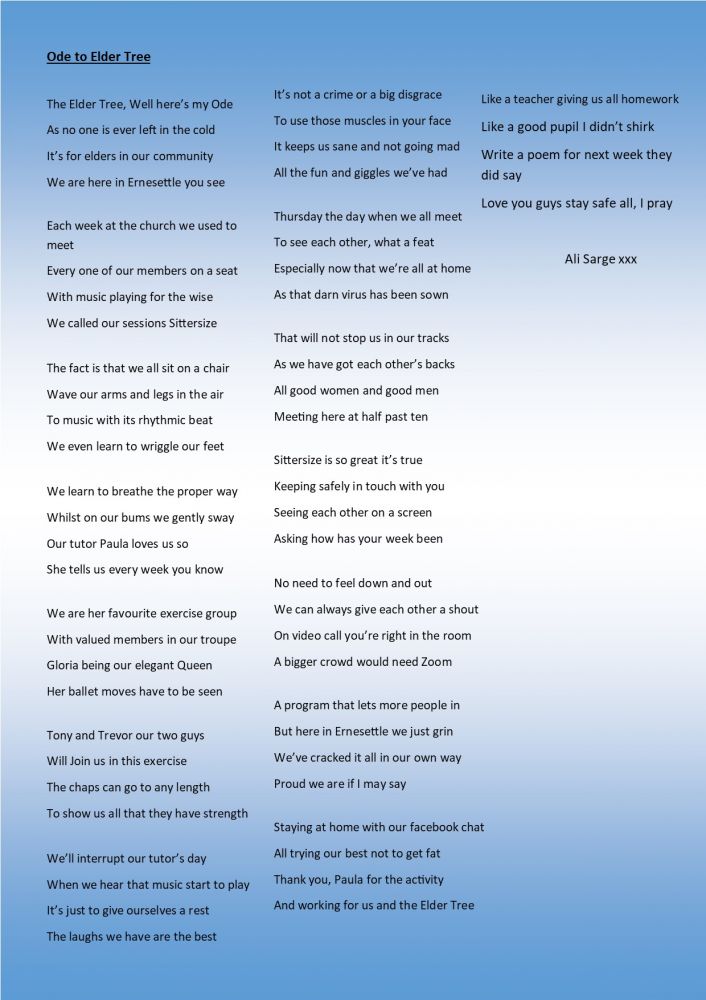 Active Lives on Zoom
The Active Lives team have been keeping busy during these socially distanced days. As well as keeping in contact with 1:1 calls with all our groups, we have set up a weekly programme on Zoom of seated dance and Tai Chi. A learning curve for us all!
We have taught a good number of beneficiaries to use the technology, making it possible for 245 people to take part!
Virtually connecting the groups has created opportunities for people not only to enjoy exercise but to support each other emotionally and socially.
As a team we have been energised by the positivity and resolve of our beneficiaries through these times and look forward to getting back on the dancefloor one day 😊
Talk in the Park
We met at Central Park on Tuesday morning for our very first "Talk in the Park", Sporting Memories and Active Men beneficiaries joined us for a socially distanced chat and a leisurely stroll round the park.
Just managing to avoid the rain everyone enjoyed getting out in the fresh air and to meet face to face, we finished with a cup of coffee and biscuit (no Adrian didn't eat them all!)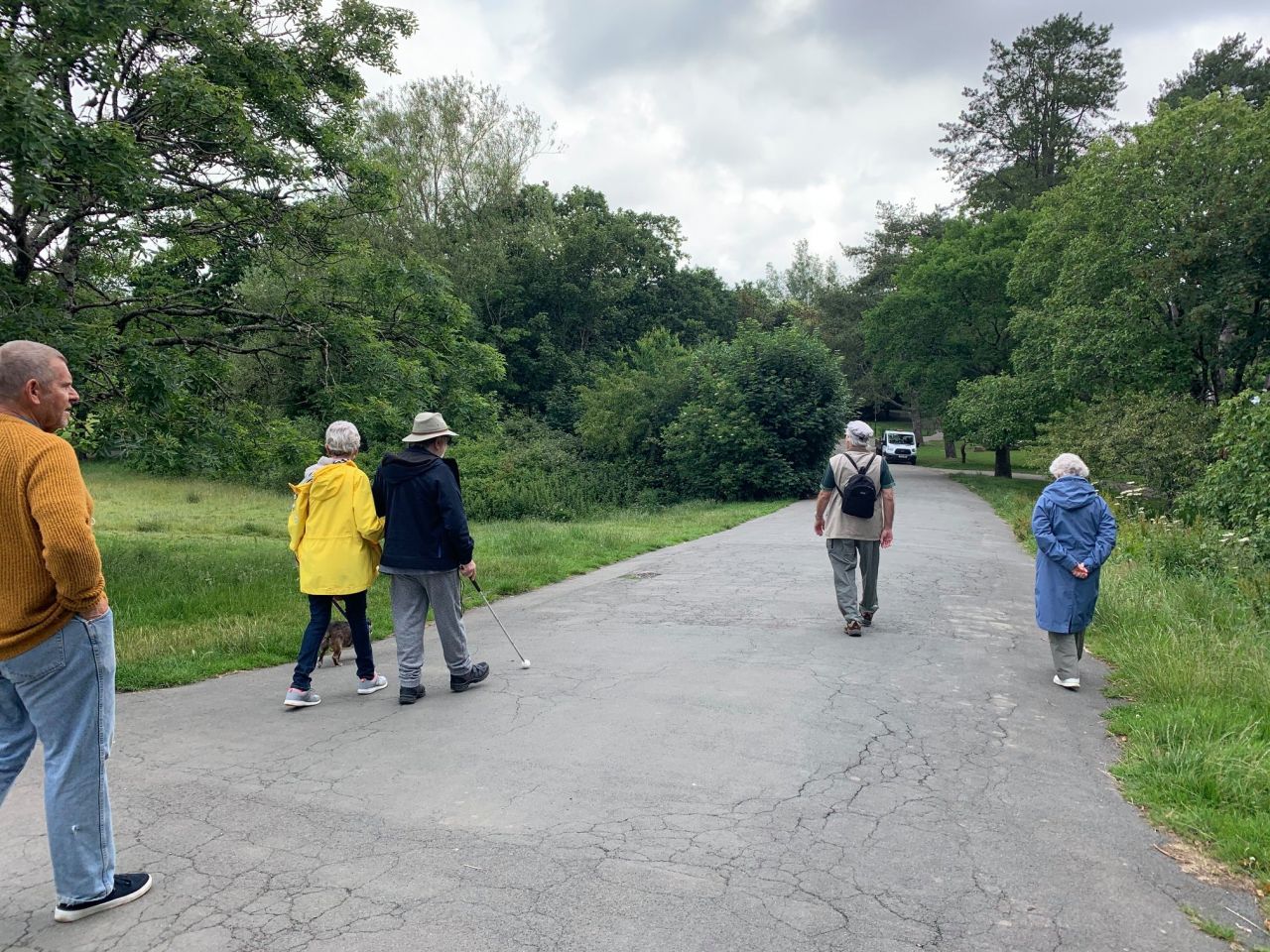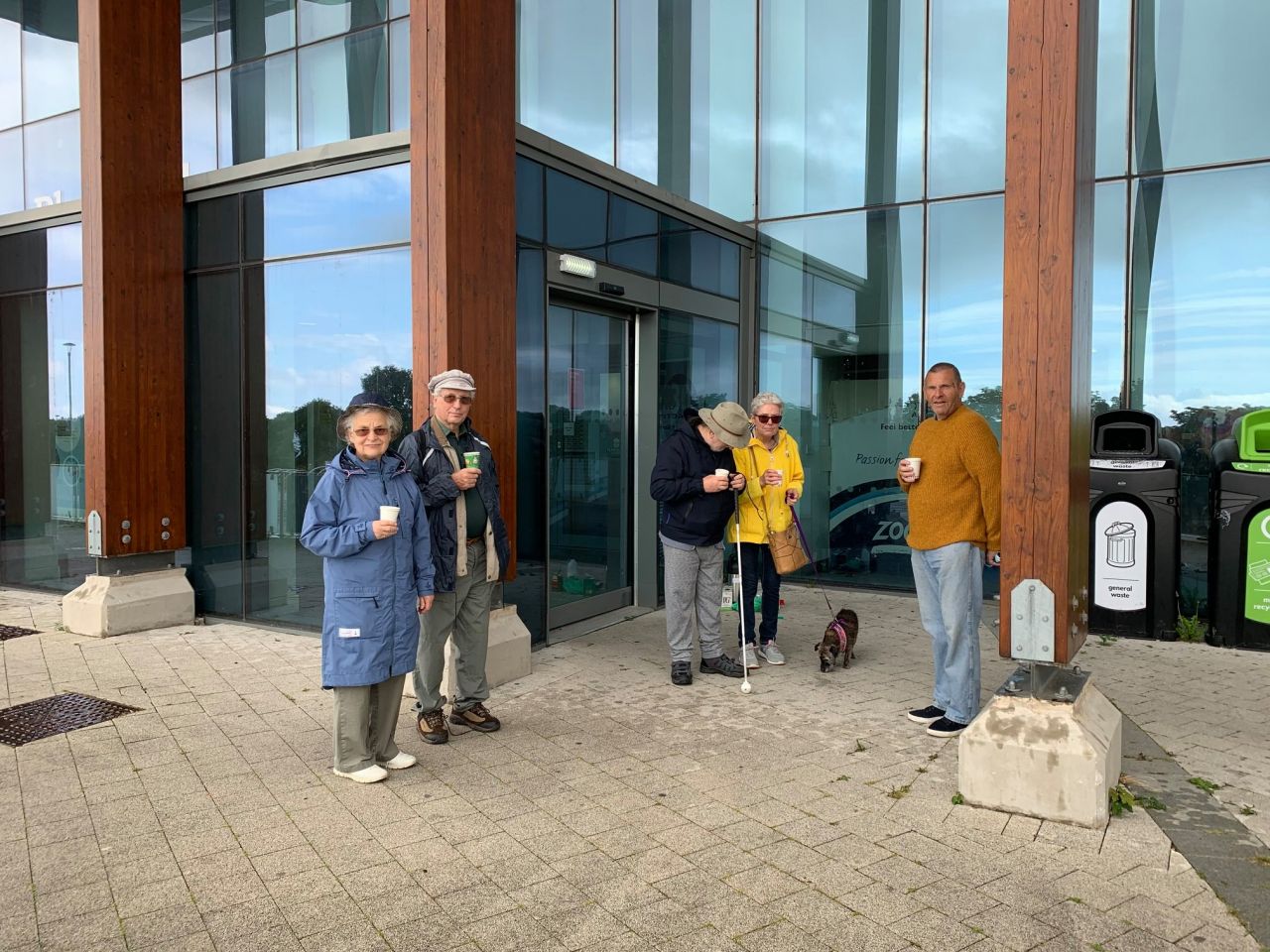 Masks
A very big thank you to one of our beneficiaries, Anita McQuade, and Dr Amanda Harry who have both been very busy making amazing face masks for all our staff. We really appreciate your hard work and kindness. Thank you very much!
Shopping Queen Carole
We have a message from Carole, the lovely lady who has been collecting shopping and pharmacy orders for many of our beneficiaries, to show the great work she's been doing during lockdown 💐
My journey as Elder Tree's "Lockdown Shopping Queen" has been an interesting and varied one. After spending most of my first week in very long queues at the big supermarkets and pharmacies along with everyone else, I quickly learned that it was more time efficient to shop locally wherever possible, so since then I have mainly used the Co-op and smaller local retailers. In addition to these places being well organised and stocked, another plus side of this is that my face is now becoming well known and I often have a giggle with a few of the pharmacy ladies and even danced the YMCA routine with some supermarket staff last week.
As well as spending a lot of time using hand sanitiser, I've also become best friends with my Sat Nav. I've seen parts of Plymouth I never knew existed as well as taking a few wrong turns along the way but I've met some lovely ladies and gentleman too, even singing "Happy Birthday" to one on her doorstep. I've delivered shopping and prescriptions to a wide variety of people in very different circumstances. It has taken a little time for me to gain some people's trust, such as a very nervous lady who we are supporting with incredibly complex mental health issues; at the start she was very reticent to engage and stammered when she spoke but 11 weeks on, we have a great rapport and she is much more sociable and confident when I deliver her shopping and medication.
However, the highlight of my time so far has to be sorting out a 94 year old's broken dentures - I got his plate repaired in record time and he is now munching happily on the free lunches we deliver to him to him every Wednesday and Sunday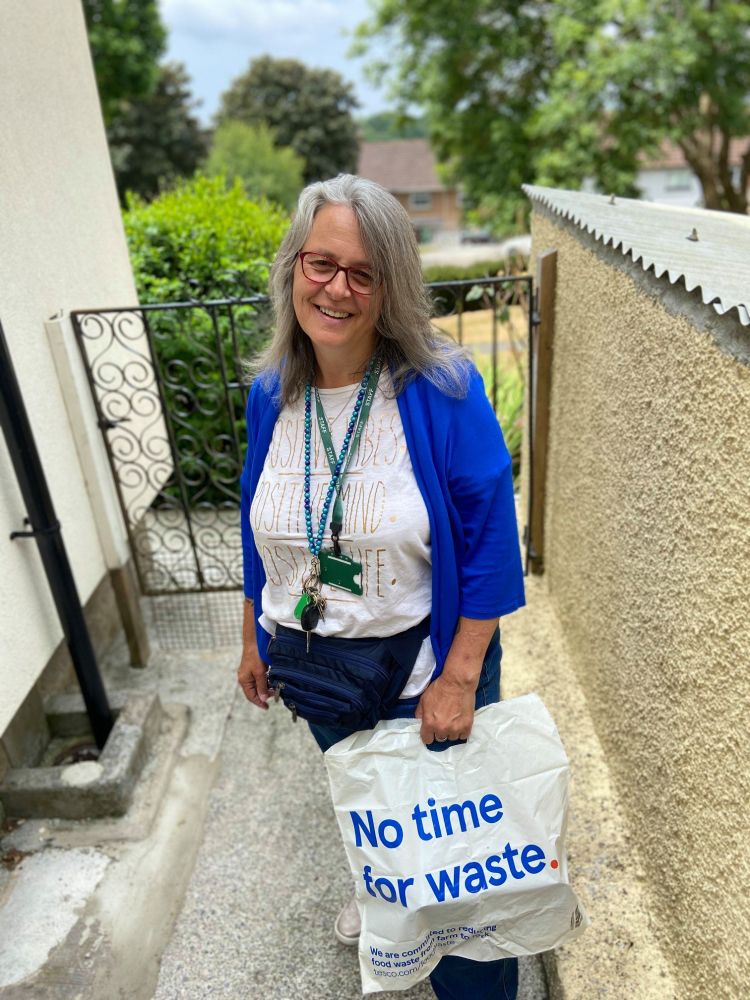 Volunteers Week!
This past week has been Volunteers' Week in the UK and all of us at Elder Tree would like to take the opportunity to thank all of our wonderful volunteers!
Many of our volunteers have visited isolated elderly people as One to One Befrienders, some have been doing this for many years. Once the country went into lockdown all of our fantastic volunteers, without exception, switched to calling their Befriendees instead. There was also a significant number of volunteers who offered to ring isolated people that they had never met.
Other volunteers who usually assist in groups have supported our team in making calls, delivering shopping and pharmacy orders.
We applaud all your valuable support in these difficult and unusual times. We are very proud to work alongside you and your contributions are essential to our work at Elder Tree
Data Update
We have been able to deliver 50 Zoom group sessions this past fortnight for seated dance exercise, sporting reminiscence and craft sessions. Some beneficiaries who are missing their usual groups have been able to join in coffee mornings and overcome their isolation (and the technology!)
We hope you are all staying well and keeping positive in these times, and we'll 'see' some of you in our online sessions this week!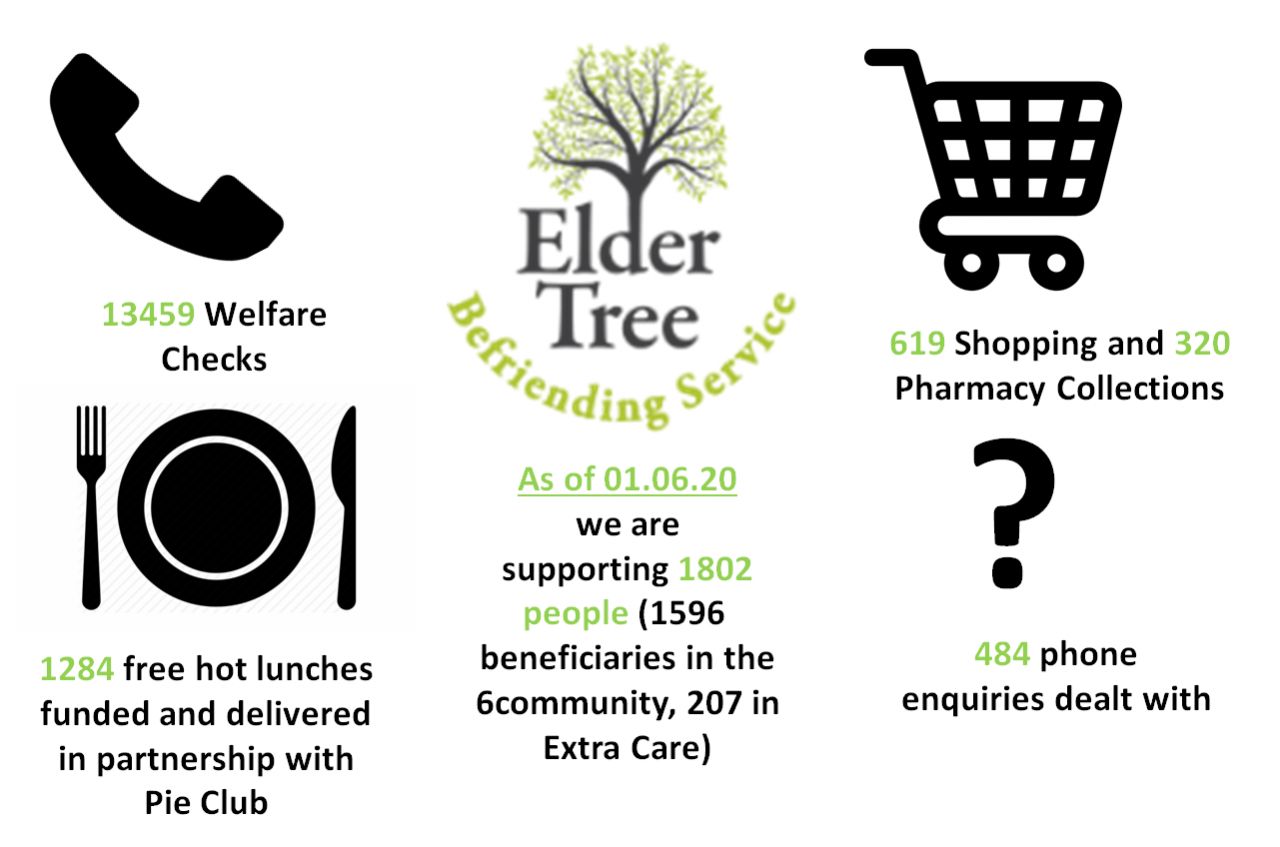 Active Men Coffee Mornings
Everyone has really missed our regular Active Men groups; we've been busy keeping in contact with 1:1 calls and having lots of really good chats. In recent weeks a popular addition has been our Zoom Coffee Morning at 10.30am every Thursday. While severely challenging Adrian's technical abilities, everyone seems to be having a great time. Last week we talked about our memories of school (the good and the bad!), we have quiz planned this week with a Devon and Plymouth theme.
A new addition is our mystery object slot where an interesting object is introduced to the group and guesses are made about what the object is. Adrian brought the object below to last week's coffee morning. Any ideas?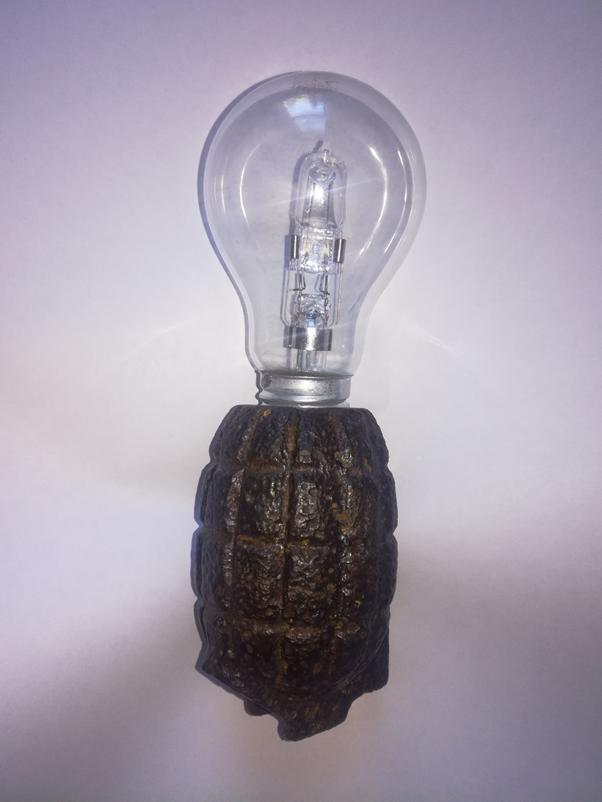 Sporting Memories
Just before the lockdown we were about to go live with our new Sporting Memories programme of groups bringing people together to chat about their experiences of playing or watching sport. While in lockdown, we have started a weekly Sporting Memories Zoom group which is proving really popular.
We wanted to share some of the opportunities available to get involved in some of the national work of our partner The Sporting Memories Foundation as part of their national campaign.
Sporting Pink
Sporting Pink is a news sheet that covers sport from yester-year and is now available to anyone to download. The idea here is that family and friends could download it to reminisce and play sport-the-ball with loved ones in isolation.
Anyone can subscribe here on this link:
https://www.sportingmemoriesnetwork.com/sporting-pink
Sporting Memories in 100 Objects
The Sporting Memories Foundation is looking to create a library of video clips of people talking about an item of sporting memorabilia they have. This is where it would be great if you know of anyone who would like to take a video of themselves talking about a favourite piece of sporting memorabilia and the memories it provokes. The first one broadcasted was by 5Live's Eleanor Oldroyd.
Sporting Memories in 100 Objects channel: https://vimeo.com/channels/1569303
Please let us know if you would like to take part.
Data Update
We have now established 26 weekly Zoom groups and our project workers are engaging with over 300 beneficiaries through online seated exercise, sporting reminiscence and craft sessions.
One of our beneficiaries at The Rise had her 100th birthday this week and our Extra Care Project Worker at the unit ensured that she celebrated despite the lockdown, with cake, balloons and singing from all the staff.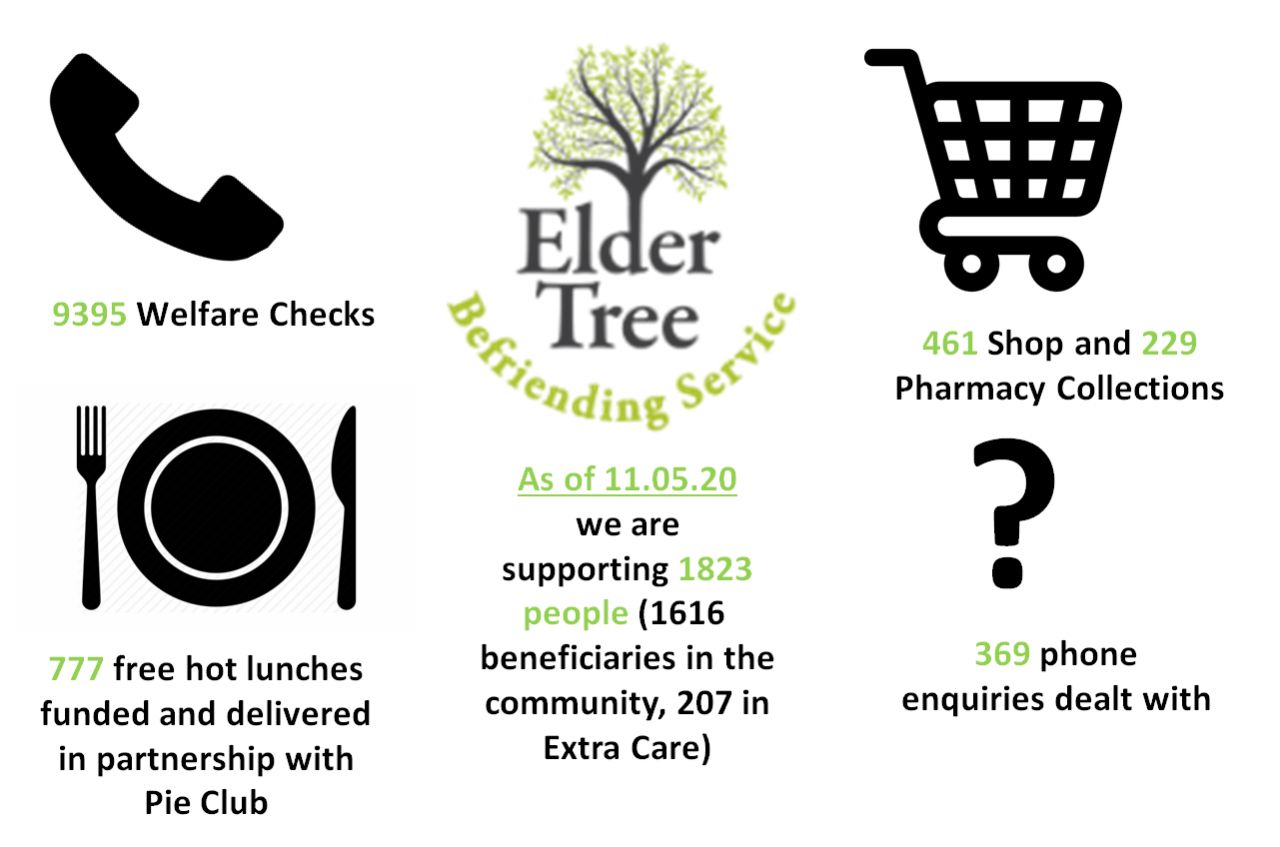 Vera's 100th Birthday!
This week we've had the joy of celebrating Vera's 100th birthday at the Rise- one of our Extra Care units. The celebration was organised by Tonia and the other brilliant workers at the Rise!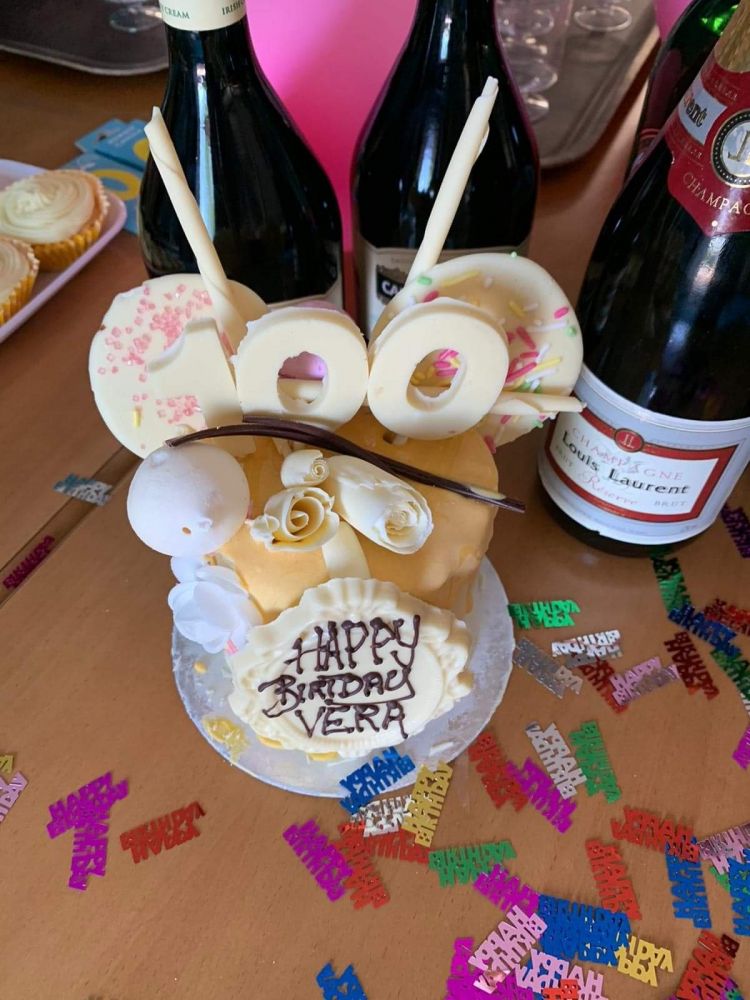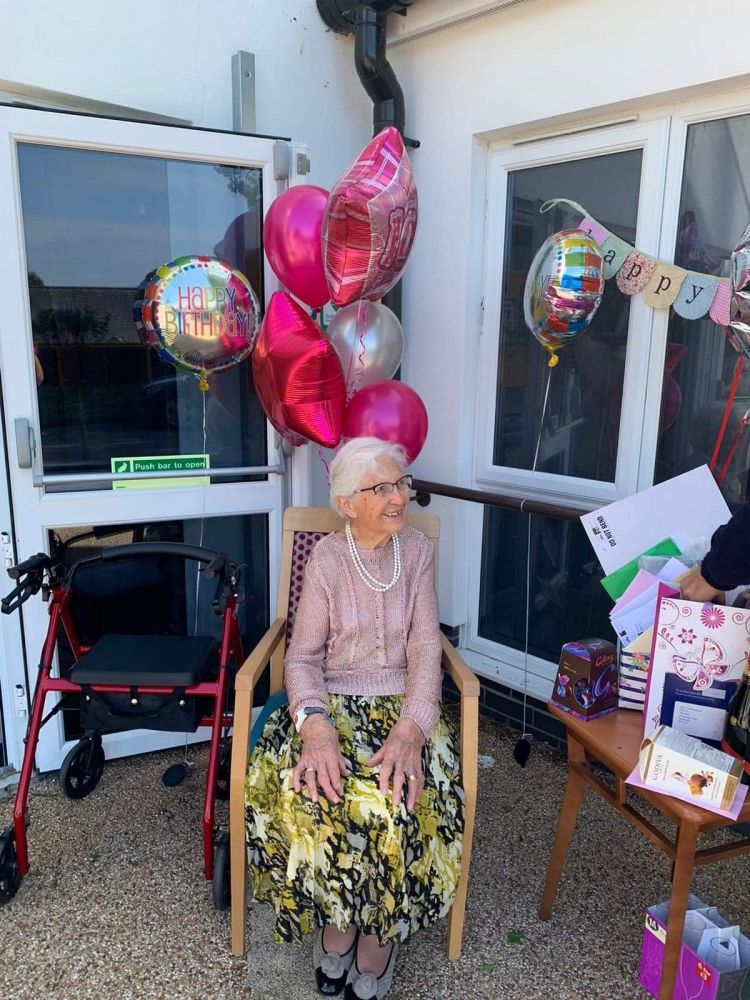 Isolation Projects
While we are social distancing some of you are using this time to do some amazing work for the NHS and have been sharing this with our Project Workers
Penny Blake is currently making laundry bags out of her old and other people's donated pillow cases and duvet covers. These laundry bags will be used to separate NHS and key workers/front line staff 's laundry from their families in the washing machine. She is also making bigger ones for ambulance drivers for their big fleeces. She currently has made about 10 and is making more. She will be donating these to the hospitals local to her as well as local care homes that she lives near for the care workers too.
Peggy Harvey has been sewing face masks for others.
Some beneficiaries have been working in partnership with Knitting at the Box to make headbands and mask securers for the nurses at Derriford Hospital. We have been sent some photos of the nurses wearing them on the Covid wards along with their thanks to those wonderful beneficiaries! The nurses said that receiving these gifts made their night and they loved the soft feel on their foreheads, and that they can feel the love and gratitude that has gone in to each and every one.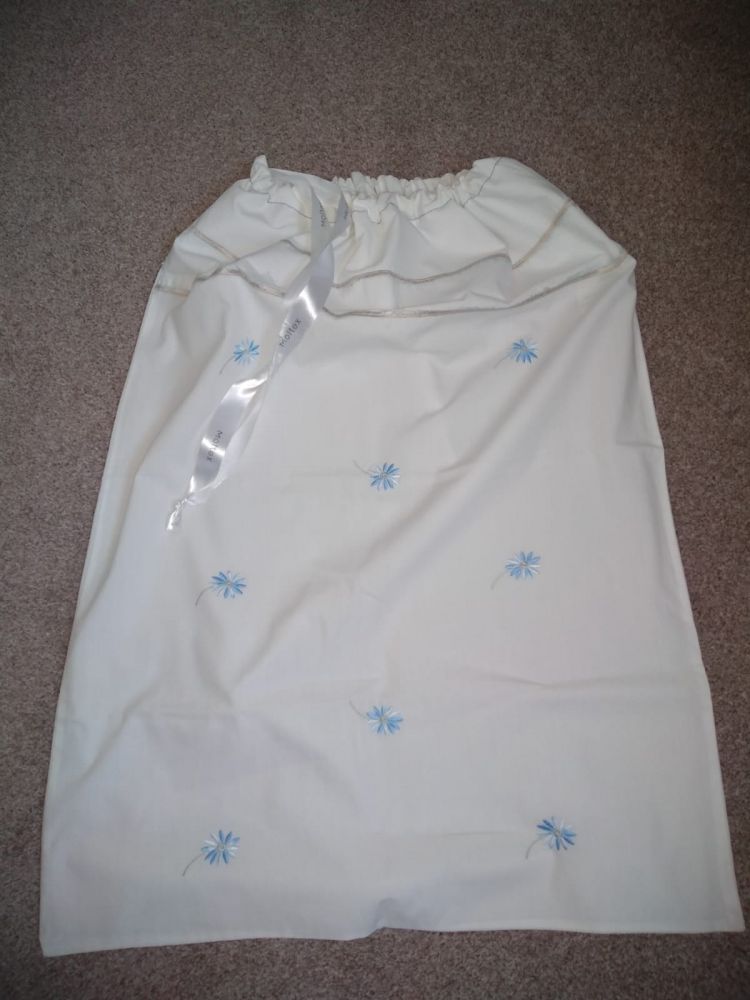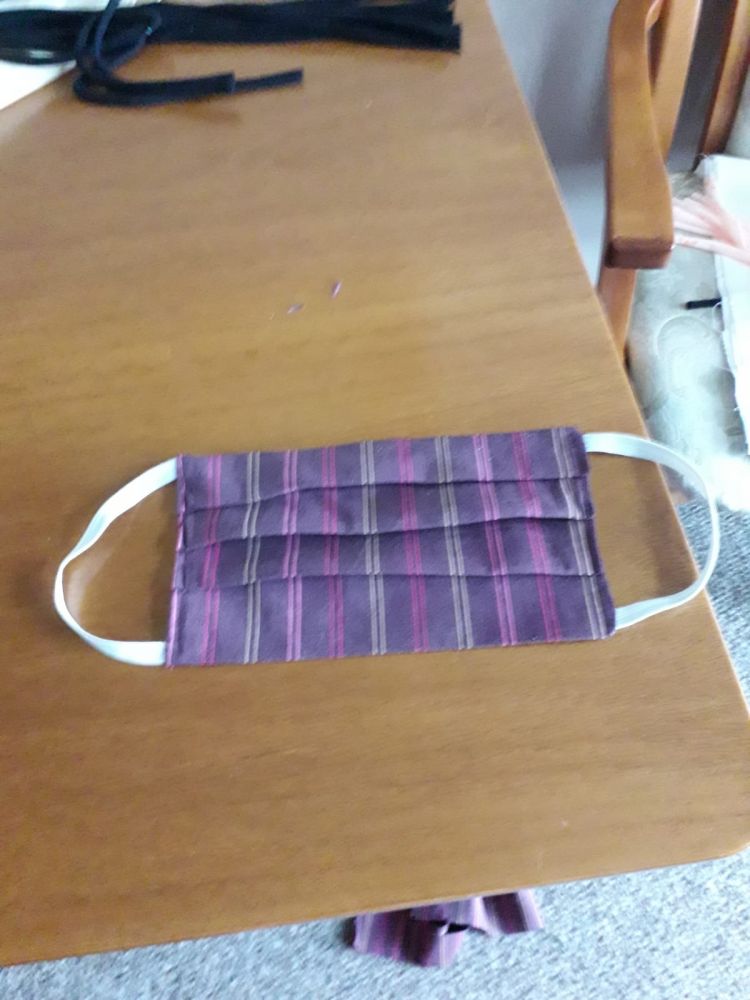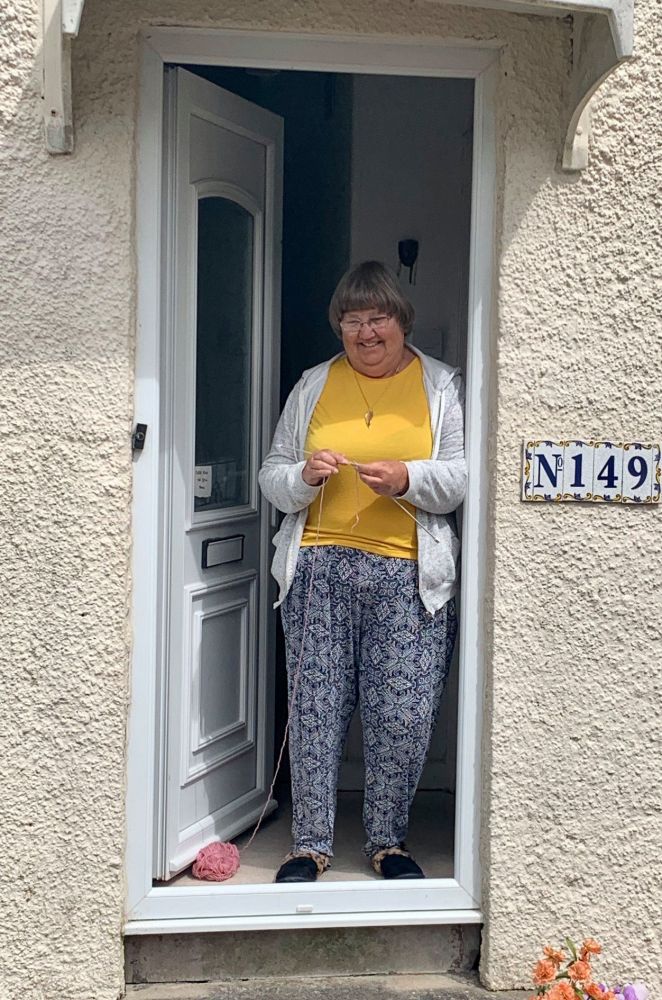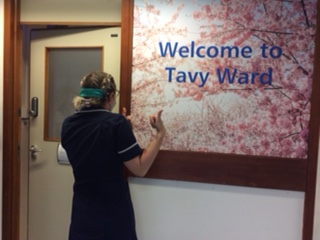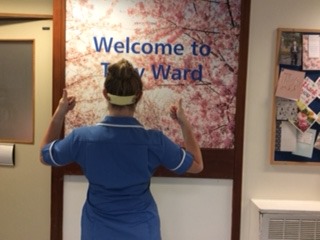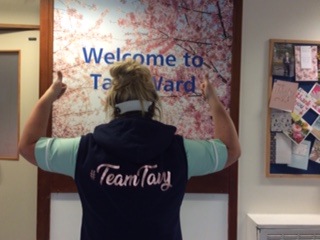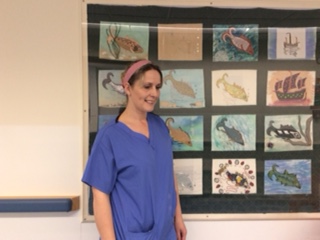 Please keep sharing with us the stories of what you are doing while in lockdown, and if you are in need of something to do maybe these lovely stories can offer some inspiration!
Data Update
As of May 4th we have collected this data on our overall engagement with the community. Since we've been running our sessions through Zoom we've been able to keep in touch with you more often, and helped many older people with their IT skills. We have also been able to help members of the community gain confidence in socialising and have been providing weekly shopping and hot meals for others who have no friends or family locally.
We hope you are all staying well and keeping positive in these times, and we'll 'see' some of you in our online sessions this week
Data Update
As of April 27th we have collected this data of our engagement with the community. We hope you are all keeping well during the lockdown and we value every communication we have with each of you. This now includes weekly seated exercise and Tai Chi groups, cardio fit for men and Sporting Reminiscence sessions with our Active Men groups using Zoom, FaceTime and any other platform out there.
Some other good news we have is that two very resilient elderly ladies from Tresillian Street were unable to get to the shops or pharmacy because of their shielded status. We have delivered food and prescriptions to them and organized twice weekly hot lunches which they are loving.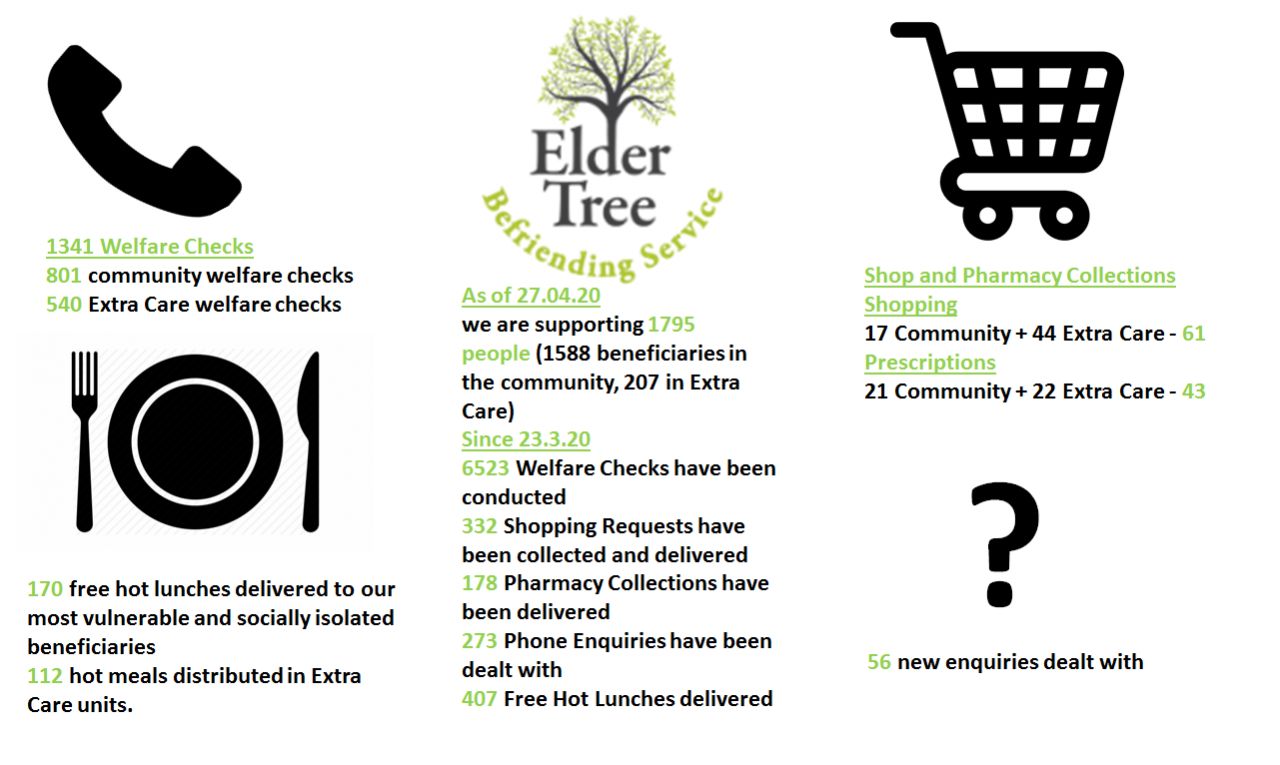 Gloria's Wonderful Rhyme
Through our video calls with beneficiaries we've been able to record Gloria's wonderful rhyme
Data Update
As of April 20th we have collected this data of our engagement with the community. We hope you are all keeping well during the lockdown and we value every communication we have with each of you.
This week we've had some good news; 2 beneficiaries birthday's have been celebrated with cakes delivered and happy birthday sung on the doorstep. We are also working in close partnership with the Pie Club and Redeemer Church to provide free hot meals twice a week to the most vulnerable and socially isolated in the community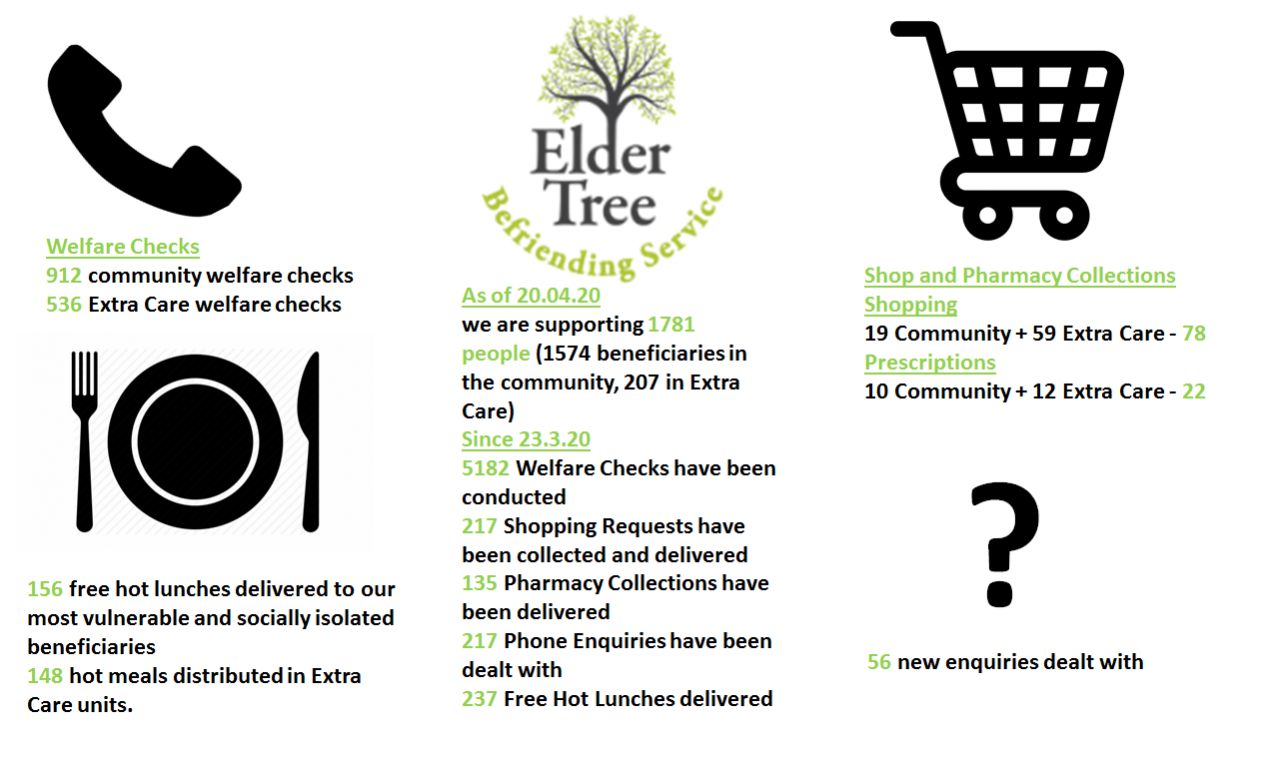 A Thank You Email
We have received a lovely email from the daughter of a beneficiary we'd love to share with you all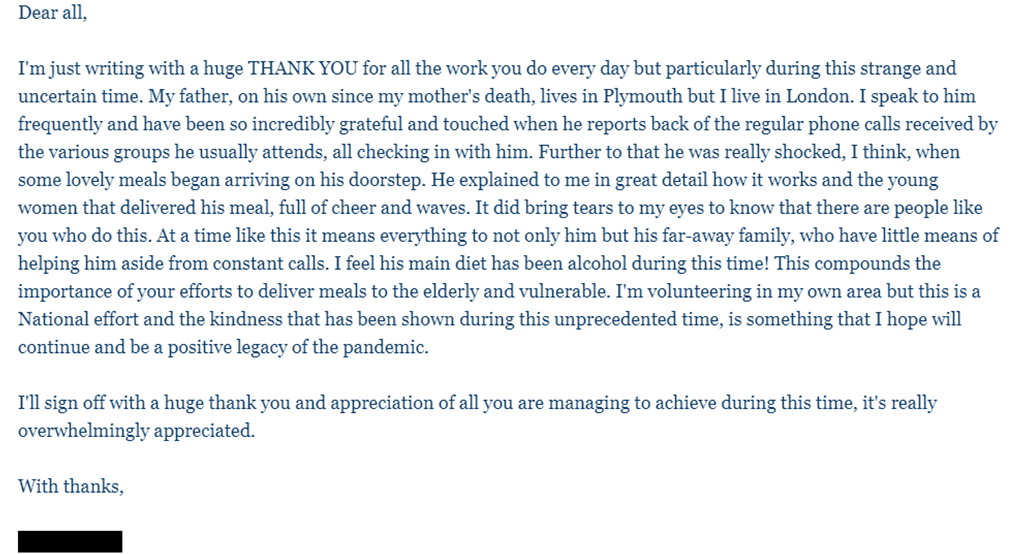 Active Lives on Zoom
A clip of our Active Lives team keeping fit and staying safe from home
Scam Awareness
We've been informed that one of our beneficiaries was sent a scam text that looked like it was from the government, please be aware that scams can take this form and be suspicious of anything asking you to pay money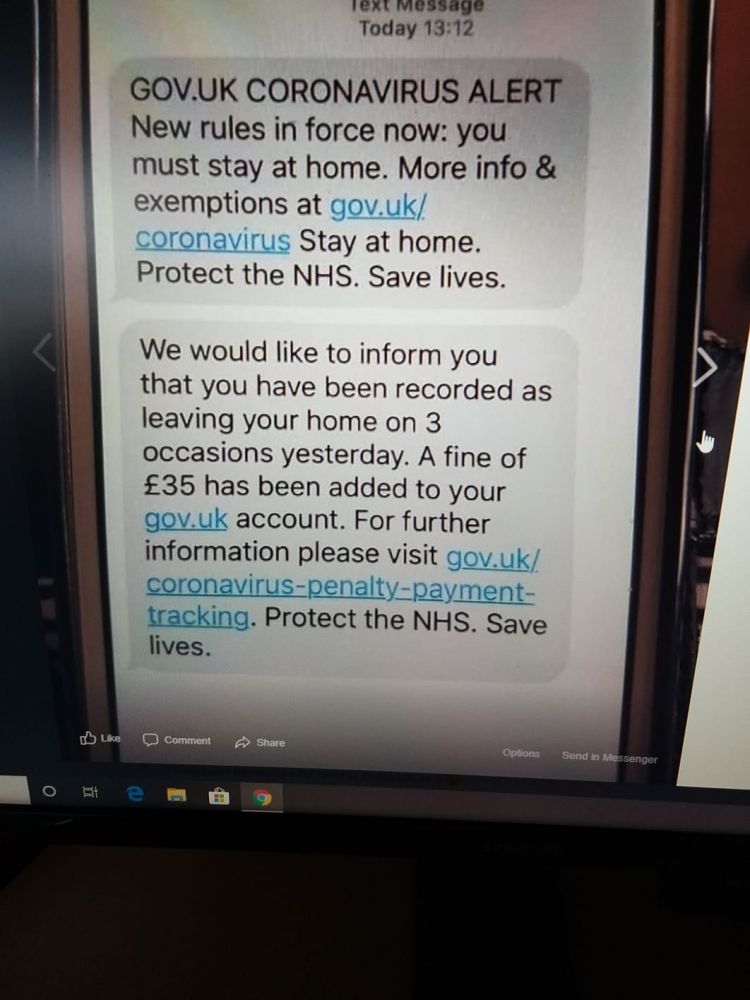 Pam Ayers Poem
I'm normally a social girl
I love to meet my mates
But lately with the virus here
We can't go out the gates.
You see, we are the 'oldies' now
We need to stay inside
If they haven't seen us for a while
They'll think we've upped and died.
They'll never know the things we did
Before we got this old
There wasn't any Facebook
So not everything was told.
We may seem sweet old ladies
Who would never be uncouth
But we grew up in the 60s -
If you only knew the truth!
There was sex and drugs and rock 'n roll
The pill and miniskirts
We smoked, we drank, we partied
And were quite outrageous flirts.
Then we settled down, got married
And turned into someone's mum,
Somebody's wife, then nana,
Who on earth did we become?
We didn't mind the change of pace
Because our lives were full
But to bury us before we're dead
Is like a red rag to a bull!
So here you find me stuck inside
For 4 weeks, maybe more
I finally found myself again
Then I had to close the door!
It didnt really bother me
I'd while away the hour
I'd bake for all the family
But I've got no flaming flour!
Now Netflix is just wonderful
I like a gutsy thriller
I'm swooning over Idris
Or some random sexy killer.
At least I've got a stash of booze
For when I'm being idle
There's wine and whiskey, even gin
If I'm feeling suicidal!
So let's all drink to lockdown
To recovery and health
And hope this awful virus
Doesn't decimate our wealth.
We'll all get through the crisis
And be back to join our mates
Just hoping I'm not far too wide
To fit through the flaming gates!
Team Meetings
Our Team Meetings look a little different nowadays!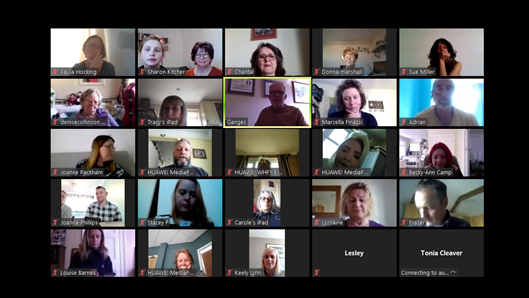 Data Update
We're still making progress and working hard to support the Elder Tree community, as of the week commencing 6th April we have this data to share!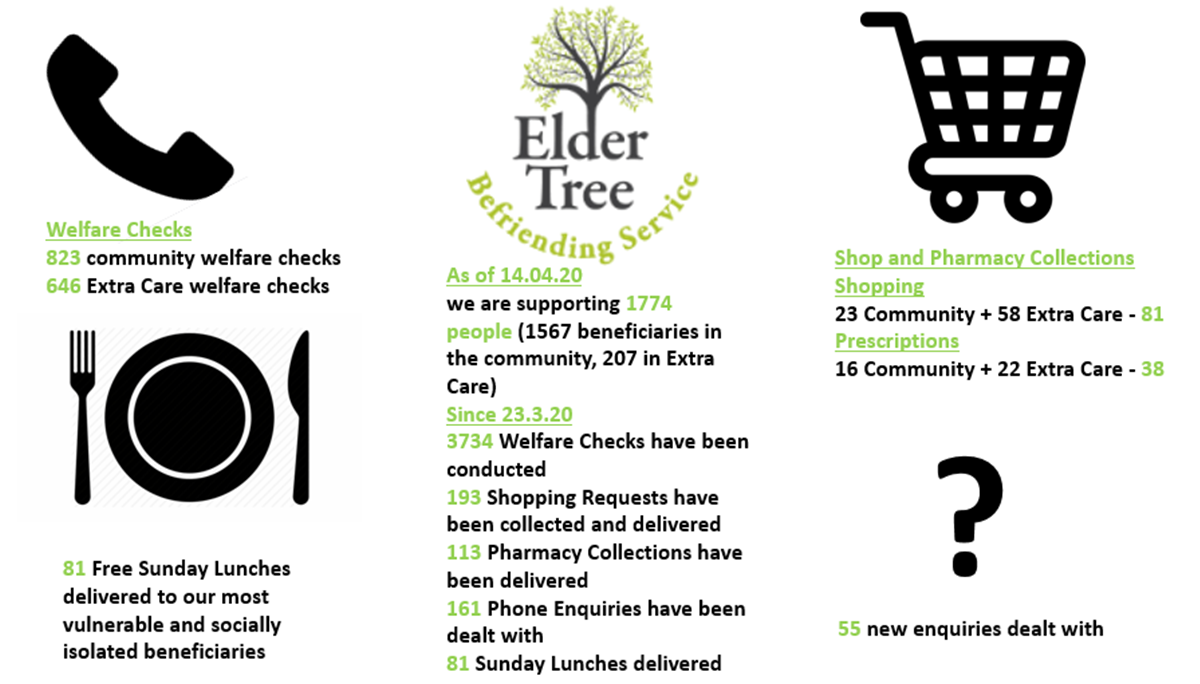 Caring for Plymouth
Plymouth City Council and Healthwatch Plymouth have shared the statistics of our work while social distancing. We had to adapt very quickly to the changing circumstances and hope that what we've done has made a difference
Although we're not running group or activities at the moment we've been keeping in touch and making sure we continue supporting our beneficiaries as best we can.
Hope you're all staying home and staying healthy, and have been able to keep yourselves entertained!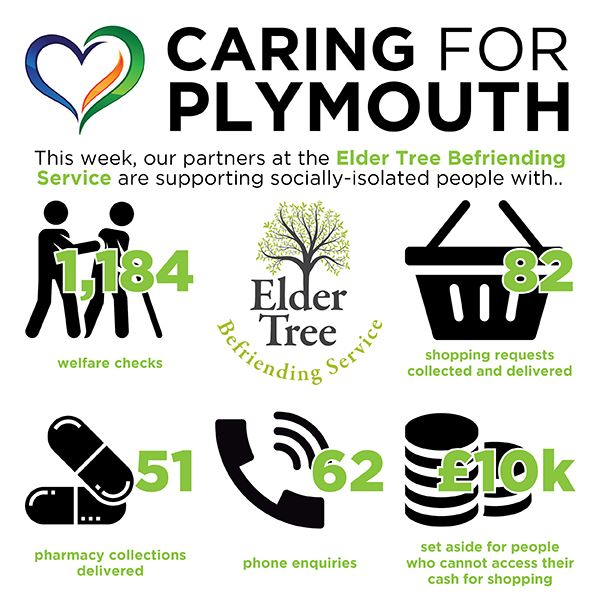 Scam Prevention
Elder Tree has been in touch with the National Trading Standards Scam Team and Friends Against Scams to deliver some information regarding avoiding scams in this time when many elderly and vulnerable people are in need of help. They would like to re-iterate the government and NHS guidelines about maintaining good hygiene; only go outside for food, health reasons or essential work, and stay two metres away from other people outside of your household. It is particularly important for people who are over 70 and/or have an underlying health condition.
Things such as Facebook Community Groups, WhatsApp Groups and the Nextdoor social network that send neighborhood alerts can be great ways of staying in touch with those around you. As these are online and not in person please be aware of who is trustworthy.
Here are just some of the scams we are aware of, but please note that criminals come in all shapes and sizes and can contact you at the door, by phone, post or online:
• Be aware of people offering miracle cures or vaccines for coronavirus – there is no specific treatment for coronavirus (COVID-19). Treatment aims to relieve the symptoms until you recover.
• Home cleaning services
• People impersonating healthcare workers, claiming to be offering 'home-testing' for coronavirus – this is a scam and these kits are not currently available to buy.
• Emails saying that you can get a refund on taxes, utilities or similar are usually bogus and they are just after your personal and bank details.
• There are lots of fake products available to buy online that say they can protect you or cure coronavirus. These will not help and are designed to take your money.
• There are new mobile phone applications that claim to give you updates on the virus but instead, they lock your phone and demand a ransom.
• Your bank or the police will never ask for your bank details over the phone.
• People offering to do your shopping or collecting medication and asking for money upfront and then disappearing.
Tips to avoid being scammed:
• Be cautious and listen to your instincts. Don't be afraid to hang up, bin it, delete it or shut the door.
• Take your time; don't be rushed.
• If someone claims to represent a charity, ask them for ID. Be suspicious of requests for money up front. If someone attempts you into accepting a service they are unlikely to be genuine. Check with family and friends before accepting offers of helps if you are unsure.
• If you are online, be aware of fake news and use trusted sources such as .gov.uk or NHS.uk websites. Make sure you type the addresses in and don't click on links in emails.
• Only purchase goods from legitimate retailers and take a moment to think before parting with money or personal information.
• Know who you're dealing with - if you need help, talk to someone you know or get in touch with your local Council on the numbers below.
• Protect your financial information, especially from people you don't know. Never give your bank card or PIN to a stranger.
Contact information:
• If you think you've been scammed, report it to Action Fraud on 0300 123 2040 and if you need advice, call the Citizens Advice Consumer Helpline on 0808 223 1133. If you are in immediate danger, contact the police on 999.
• Contact your bank if you think you have been scammed.
To learn more about different types of scams and how to protect yourself and others, visit https://www.friendsagainstscams.org.uk/ and complete the free online training.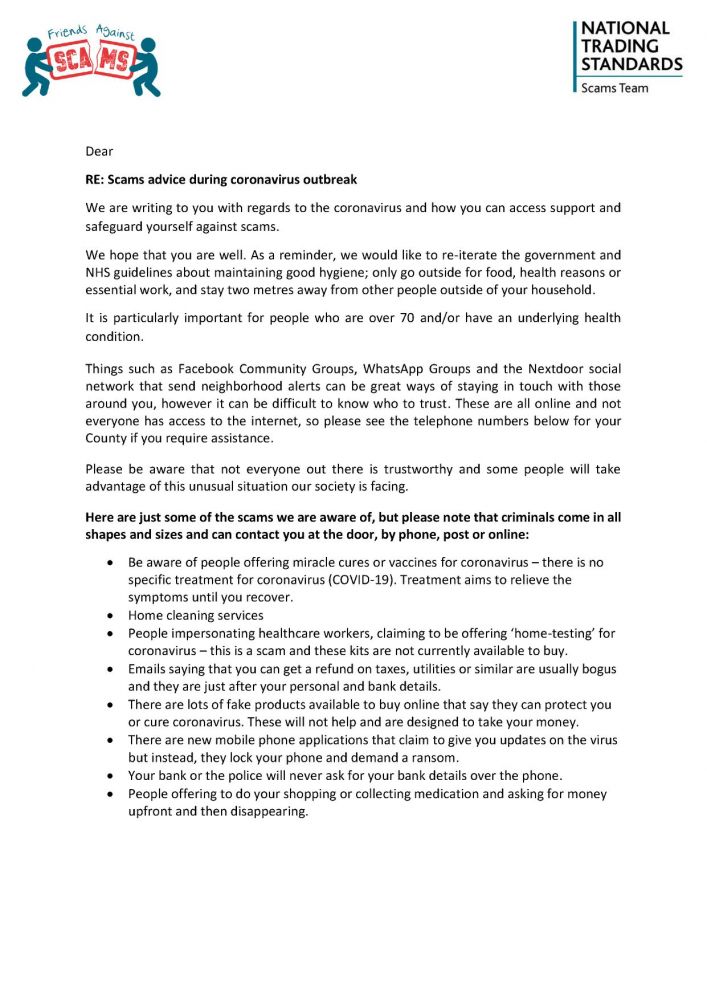 Suspension of Groups
In light of information given by the Government tonight (Monday 16th March), Elder Tree will be suspending all groups from now on. All groups and activities will no longer be running as advice is to avoid social gatherings and non essential travel.
Project Workers will be in touch with all our beneficiaries.
We ask that everyone remember the advice of thorough and regular handwashing, and cleaning of surfaces.
Please do your best to stay well, and look after yourself and others.
Sporting Memories Training!
On Thursday we received some inspirational training from the Sporting Memories Foundation.
The Sporting Memories Foundation is a great organisation that starting in Scotland but has grown to cover England and Wales too. Their ethos is to engage people living with dementia, loneliness and depression in social activities through recalling memories of watching and playing sport. This is a perfect match for our service, building on our Active Men's programme, and the support we give to dementia and long term conditions beneficiaries. We are expanding our services more in this area with the help of our new Sporting Memories Project Worker Marcella Finazzi. They have a great range of resources that they shared with us and we plan to introduce into our sessions to aid with talking points and reminiscence.
Our session was a mixed group of staff, volunteers and external visitors, and introduced us to many more techniques and approaches to running groups and one-to-one sessions. The Sporting Memory Foundation works to create a friendly and comfortable environment for beneficiaries, and to make every member feel safe and valued, something we at Elder Tree value greatly.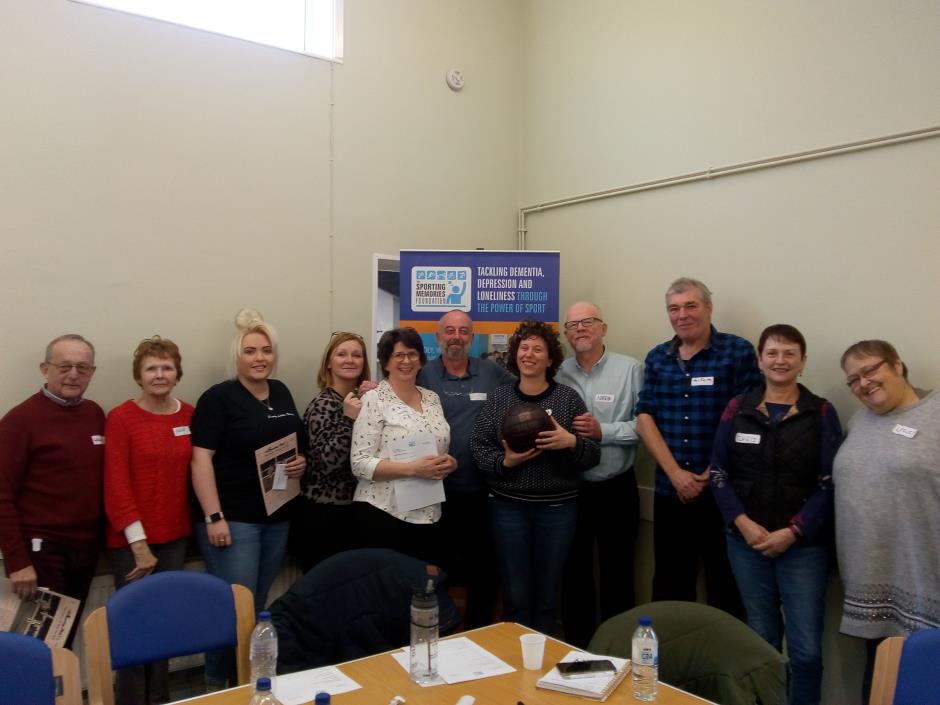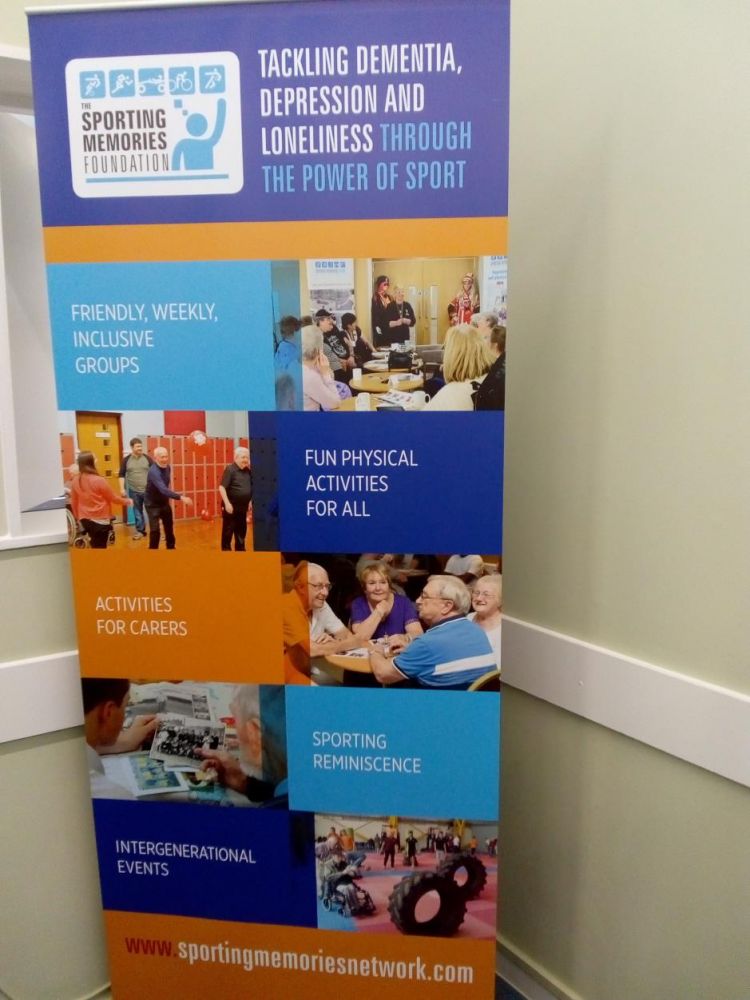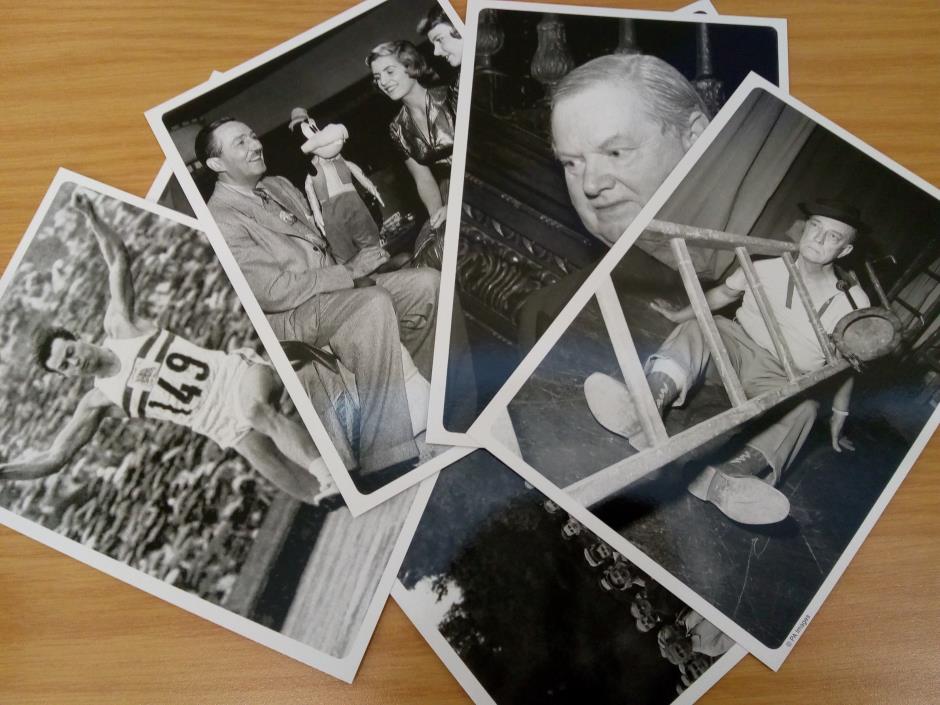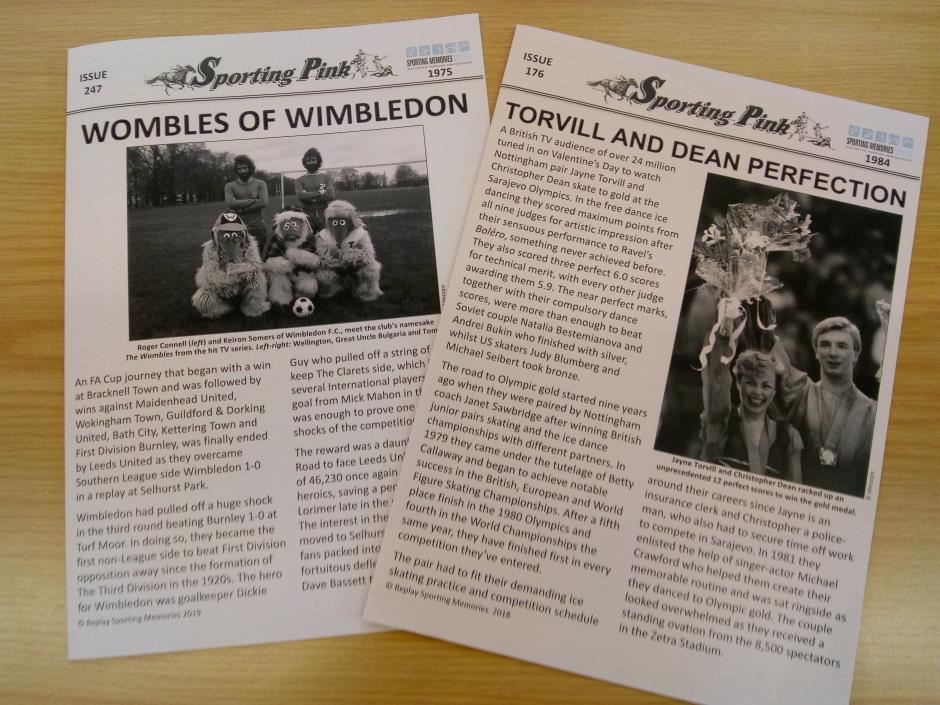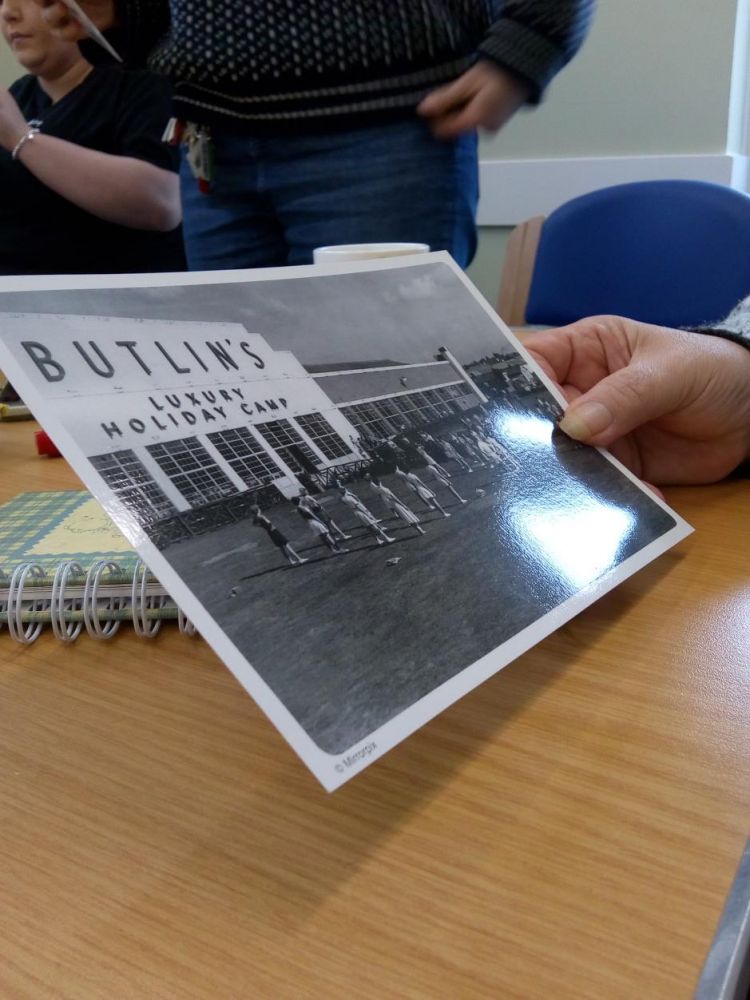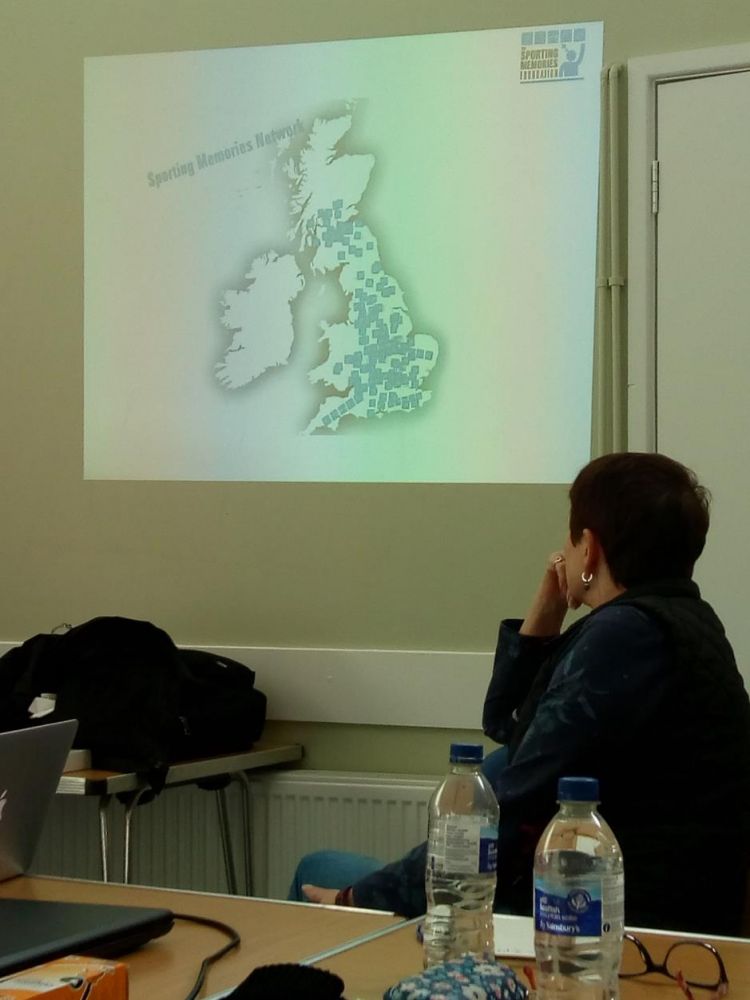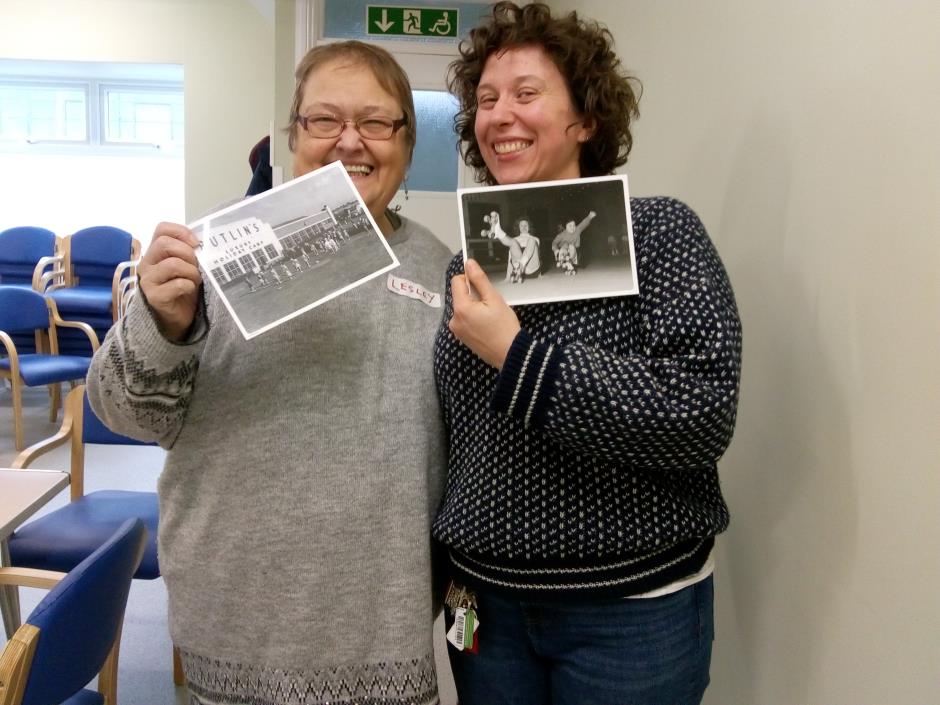 St Budeaux Library
Our Wednesday dance class were back in the St Budeaux Library and happy to have returned!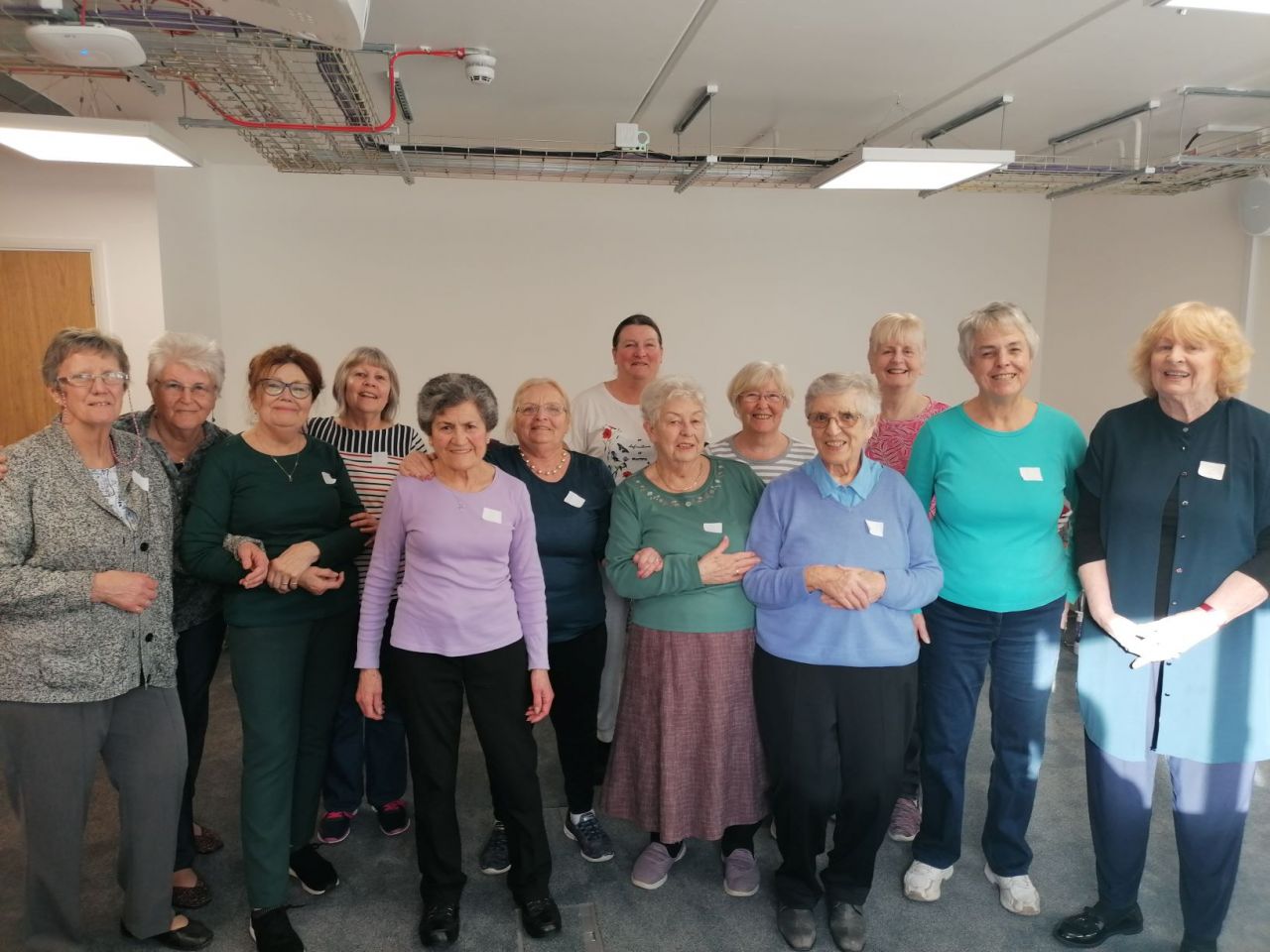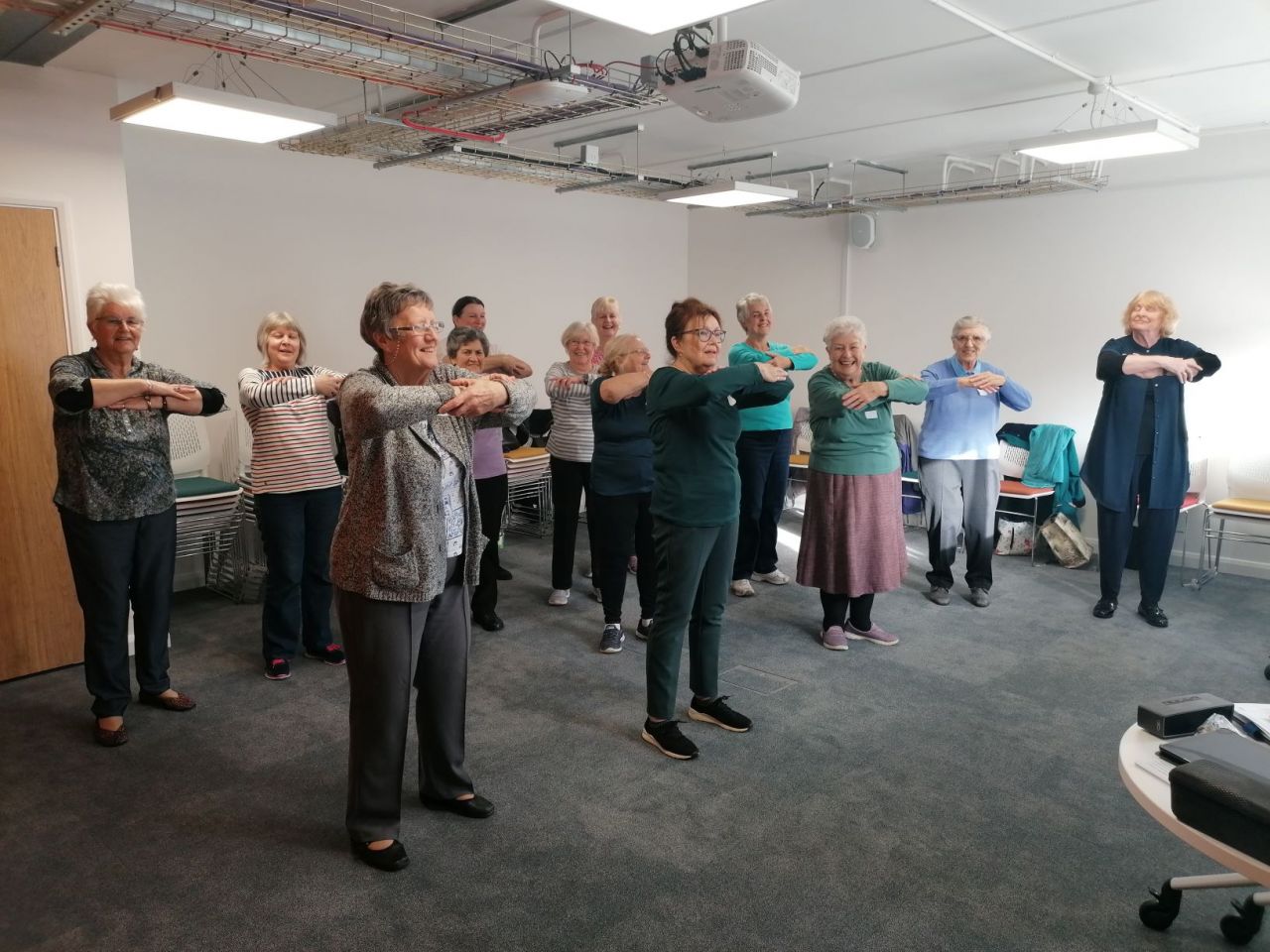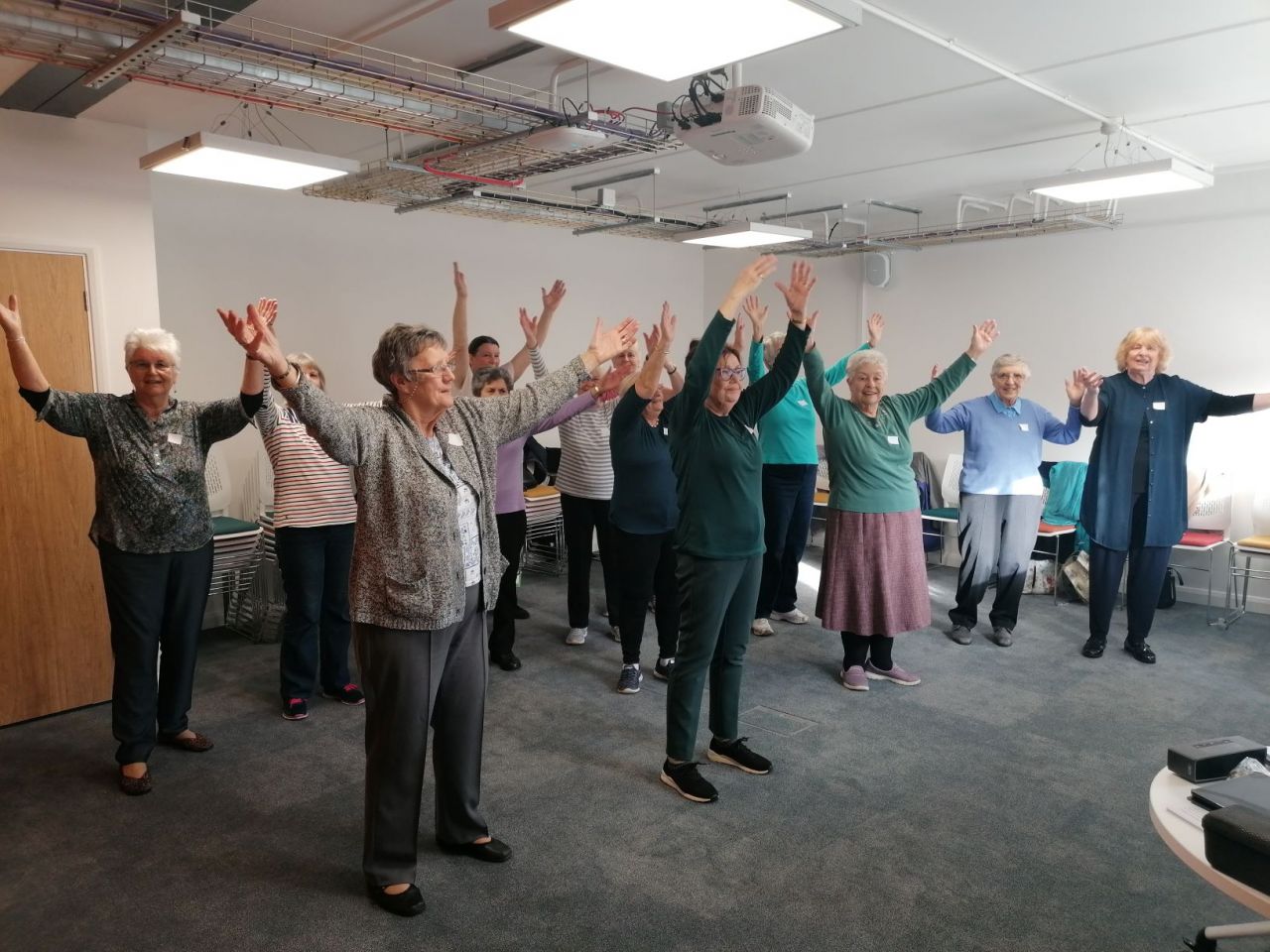 St Budeaux Library
The St Budeaux Library is back in action!
We'll be moving our Wednesday 13:30-15:30 Standing Dance Exercise class with Stacey back to the St Budeaux Library as of Wednesday 5th February
Stacey's class will be there permanently from the 5th, and there is no class on the 29th January
New Classes
We have six new classes starting soon!
Tuesdays:
Active Men 10:30-12:30 Oreston Methodist Church
Dance Exercise (seated) 10:45-11:45 Runnymede Court, Estover
Dance Exercise (seated) 13:30-14:30 The Rise, Plympton
Wednesdays:
Dance Exercise (seated) 10:45-11:45 St. Barnabas, Stoke
Dance Exercise (seated) 13:45-14:45 St. Paul Court, Efford
Thursdays:
Dance Exercise (seated) 14:00-15:30, St Aubyn's Church, Devonport -starting 6th February
Please get in touch with our office for more information about these classes
New Staff
Happy New Year!
Our first team meeting of the year and we had almost our entire staff present. Elder Tree has grown a lot over the past year and we are excited about our future plans.
We have new groups starting and new team members joining so we can keep providing our service to our wonderful beneficiaries in 2020!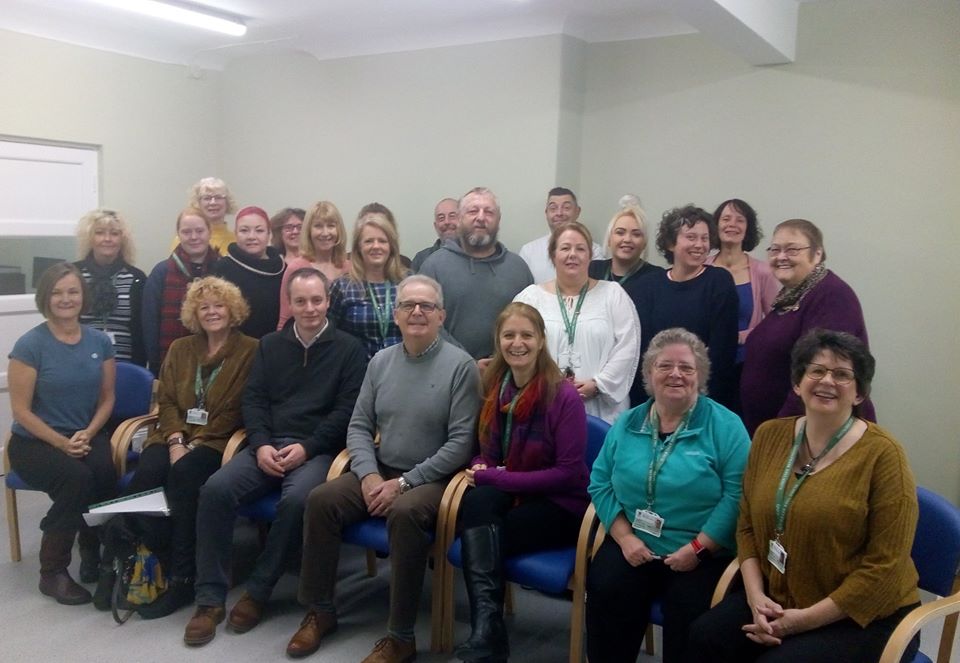 Dine and Donate with the Barbican Kitchen
We are delighted to say we have been chosen by the Barbican Kitchen as their charity for 2020!
Popular Plymouth brasserie, Barbican Kitchen, is gearing up for its annual Dine & Donate event series for 2020, in support of Elder Tree Befriending. Set to take place from Friday 3rd January, diners at the restaurant will be able to choose from a high-quality set menu, crafted by owners and celebrity chefs Chris and James Tanner, whilst also donating much needed funds to one of the South West's most worthy causes. Dine & Donate is now entering its fifth year at Barbican Kitchen, with over £5,000 raised for charity since the event first began in 2016. This year's Dine and Donate will run until Saturday 29th February, giving diners a choice of one, two and three course set menu options, for both lunch and dinner. Donation envelopes with be provided to diners at the end of their meals for contributions to the charity.
Chris Tanner, Owner and Chef of Barbican Kitchen, said: "Dine & Donate has been a great success over the past couple of years, with our diners helping us to raise over £5,000 since it began. This year we are immensely proud to support our chosen charity, Elder Tree Befriending. As an organisation that provides a network of social activities and support to those that may find themselves alone and isolated, especially at this time of year, it's an incredibly worthy cause. We hope our diners will help us to raise even more money this year; lets make it the best Dine & Donate yet."
Robbie Nairn OBE, Chief Executive of Elder Tree Befriending, said: "This new partnership between Barbican Kitchen and Elder Tree Befriending is brilliant news for our beneficiaries and volunteers and we are absolutely delighted to be supported by Chris, James and the team. It has the real potential to significantly enhance our activities in support of local communities across the city and will make a real difference to some of the more socially isolated and vulnerable older people in Plymouth."
Barbican Kitchen will also be holding a special lunch exclusively for the beneficiaries of Elder Tree Befriending. An opportunity to bring together the variety of social groups that are spread across Plymouth, the dining experience is a chance for the charity's community to come together and enjoy some good food, and equally good company.
Dine and Donate will be running from Friday 3rd January until Saturday 29th February (excluding Friday 14th February - Valentine's Day). Prices and opening times are as follows:
Lunch:
Monday – Friday: 12 – 2pm
Saturday: 12 – 2.30pm
1 Course: £12.95
2 Course: £15.95
3 Course: £18.95
Dinner:
Monday – Friday: 6 – 7.30pm
Saturday: 5 – 7pm
1 Course: £12.95
2 Course: £15.95
3 Course: £18.95
To reserve a table and help support Elder Tree Befriending, visit www.barbicankitchen.com or call 01752 604448.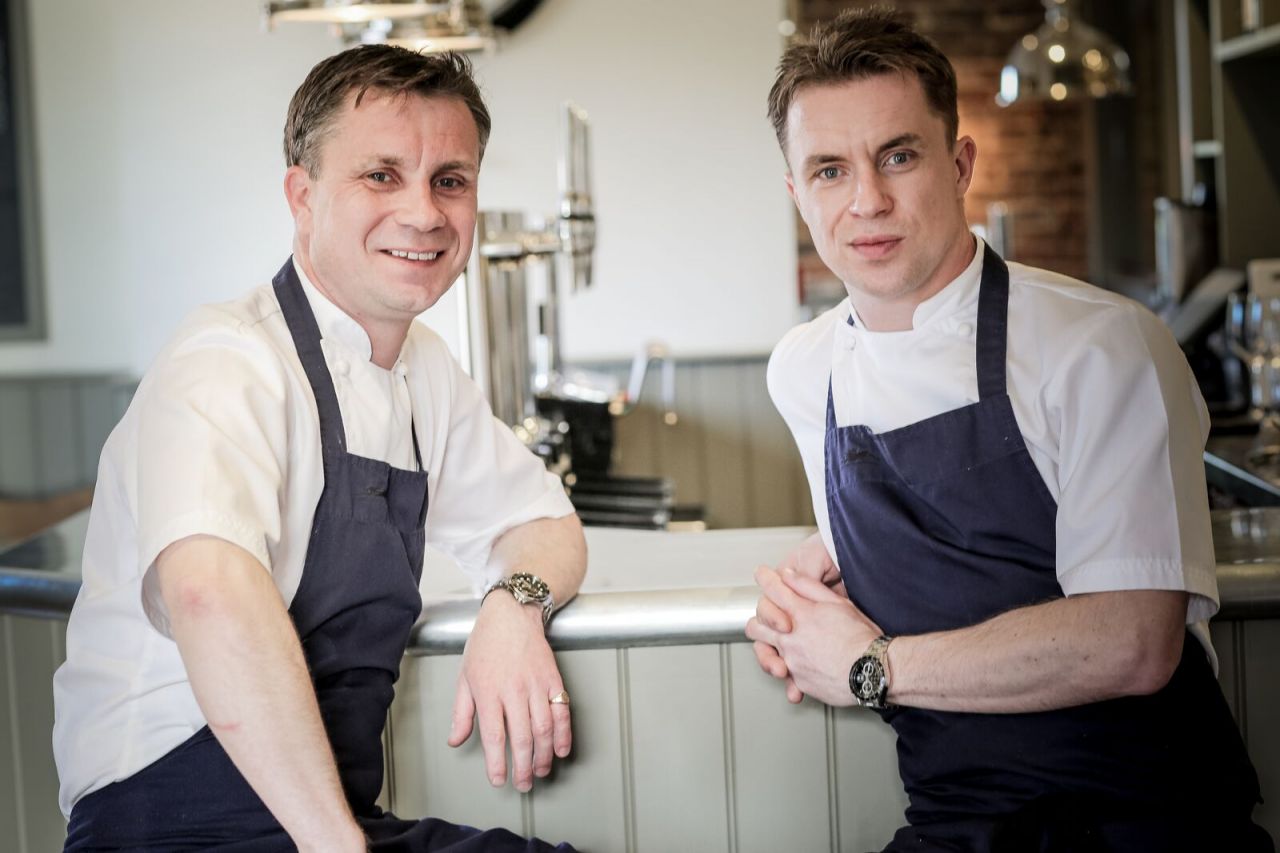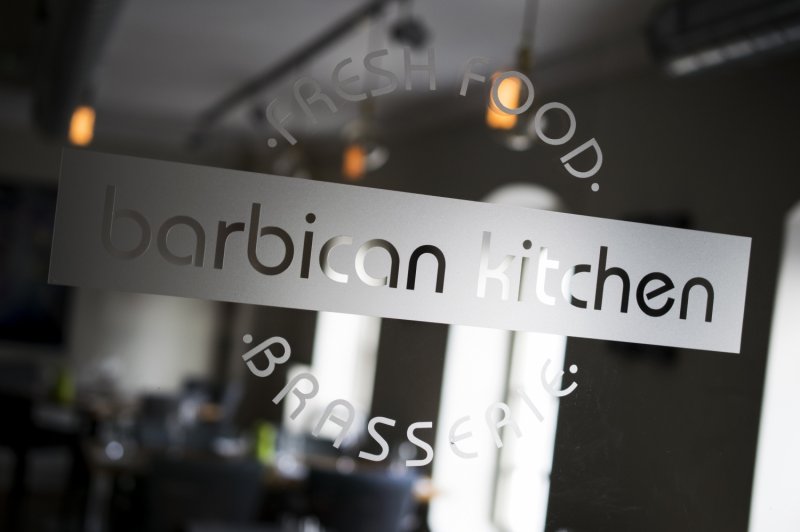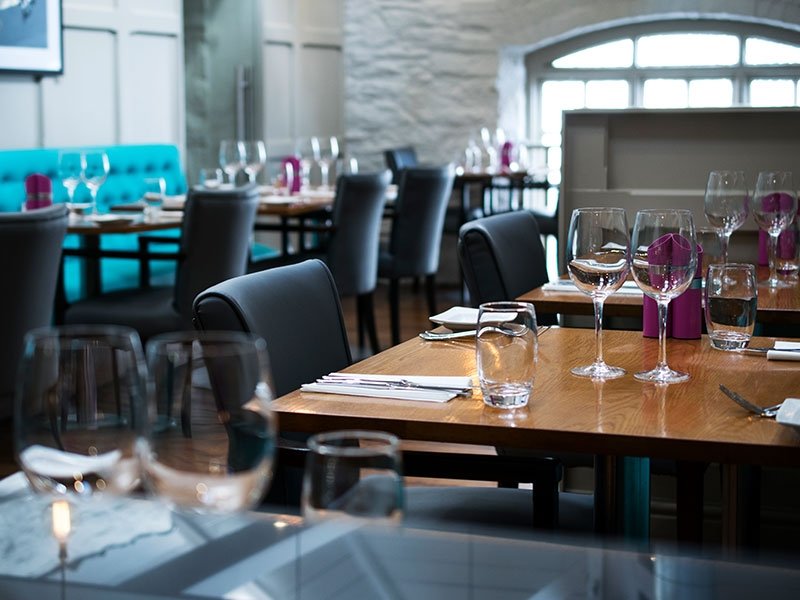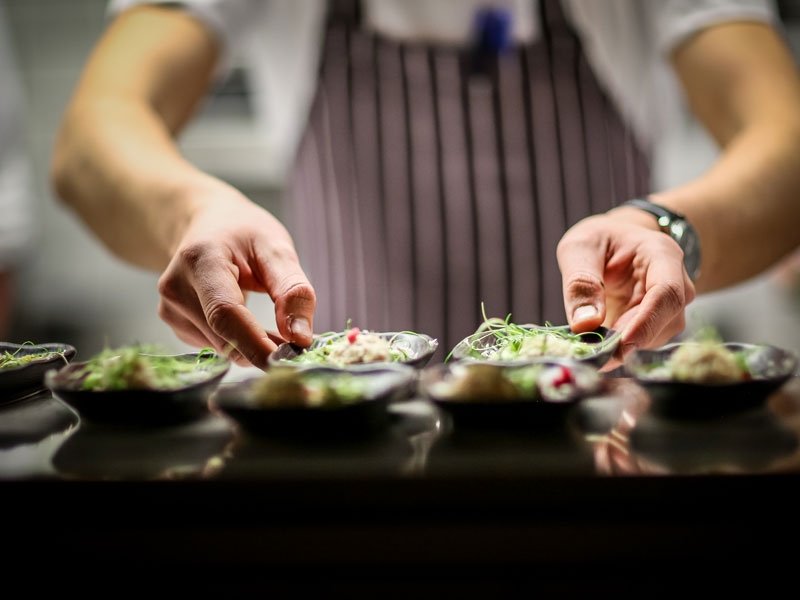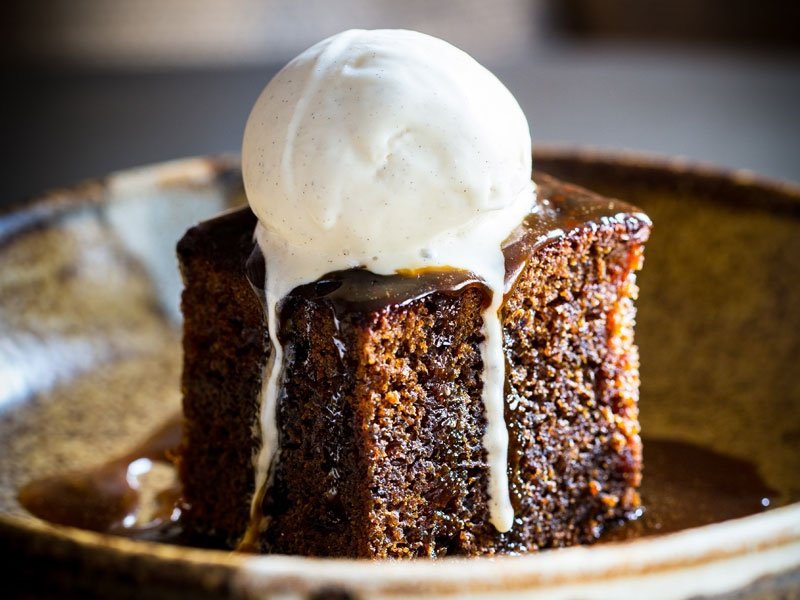 Active Lives Christmas Lunch and Party
The Elder Tree Christmas Lunch was a huge success! We had 350 of our beneficiaries attend for dinner, mince pies and carolling. Thank you to the Crowne Plaza for hosting the event, Singing for Fun for running the carolling, and to everyone who donated raffles prizes.
The Active Lives Christmas Party on 5th December as always was a lot of fun. We had 110 of the Active Lives beneficiaries come along to the Crowne Plaza with some fantastic dance entertainment from Mercedes Romero

A huge thank you to all our beneficiaries who attended the lunch and party, and the many more who attend our groups all year round. We had a fantastic time and look forward to seeing you all in the New Year!
Wishing you all a very merry Christmas from all of us at Elder Tree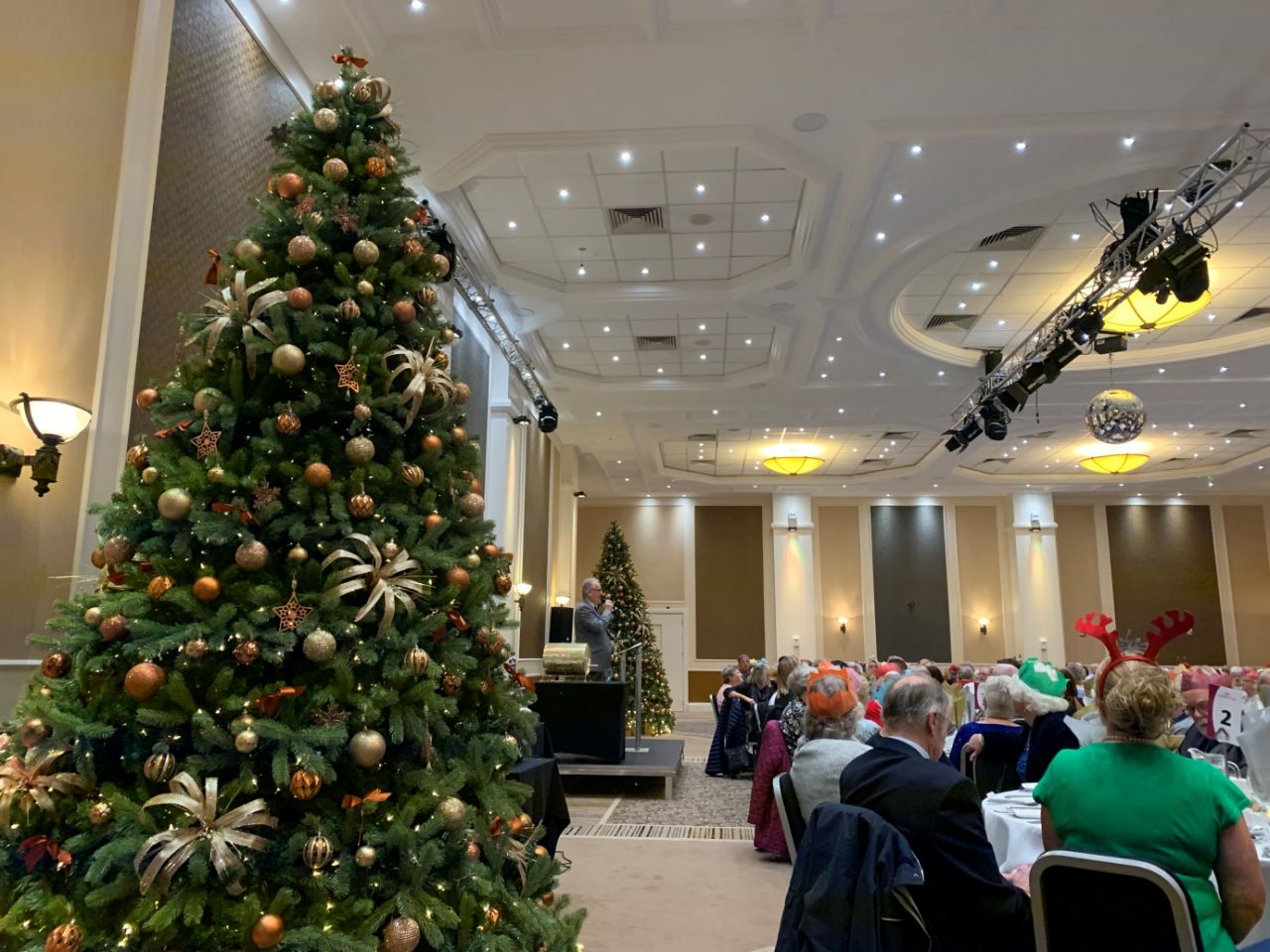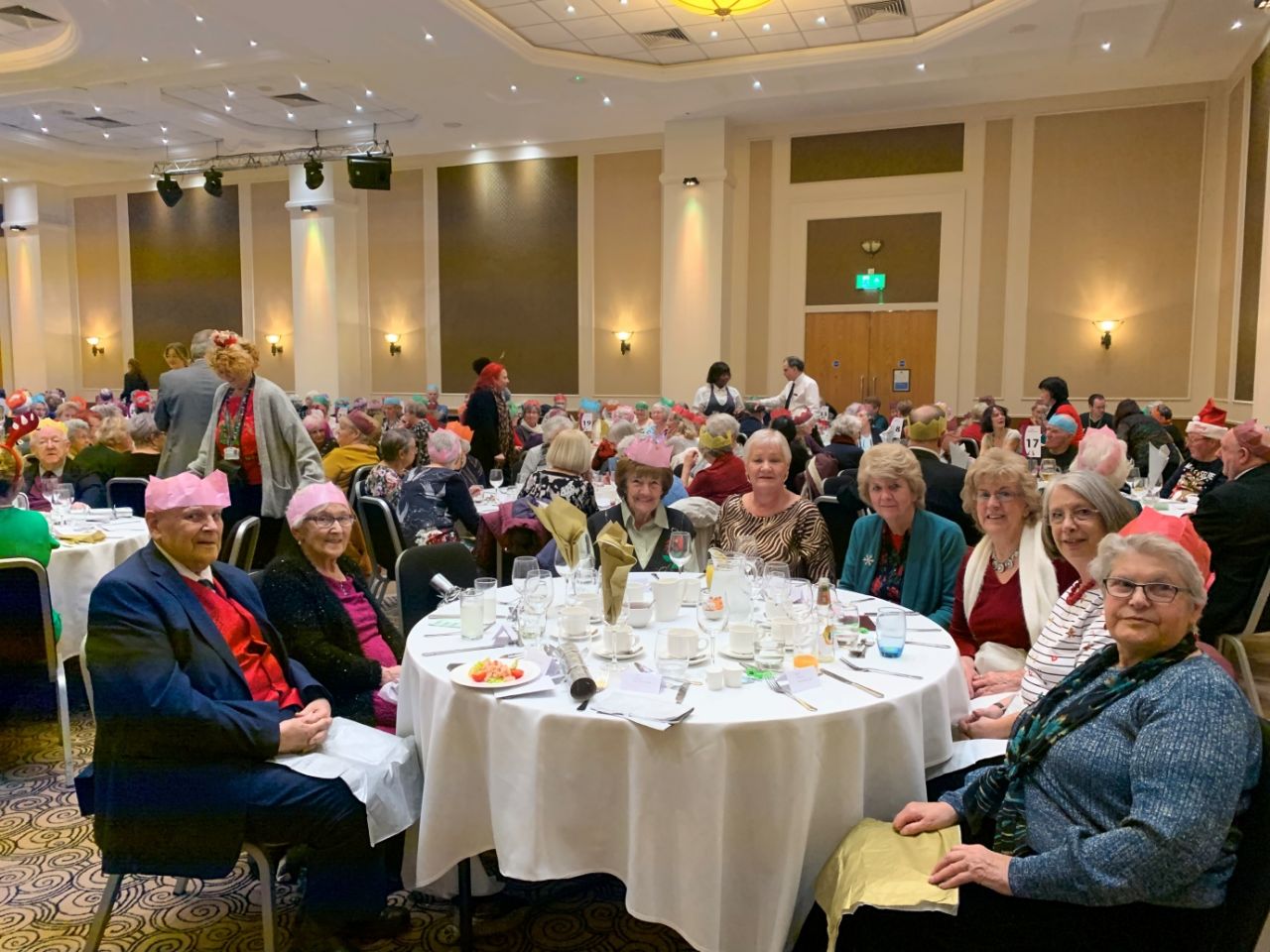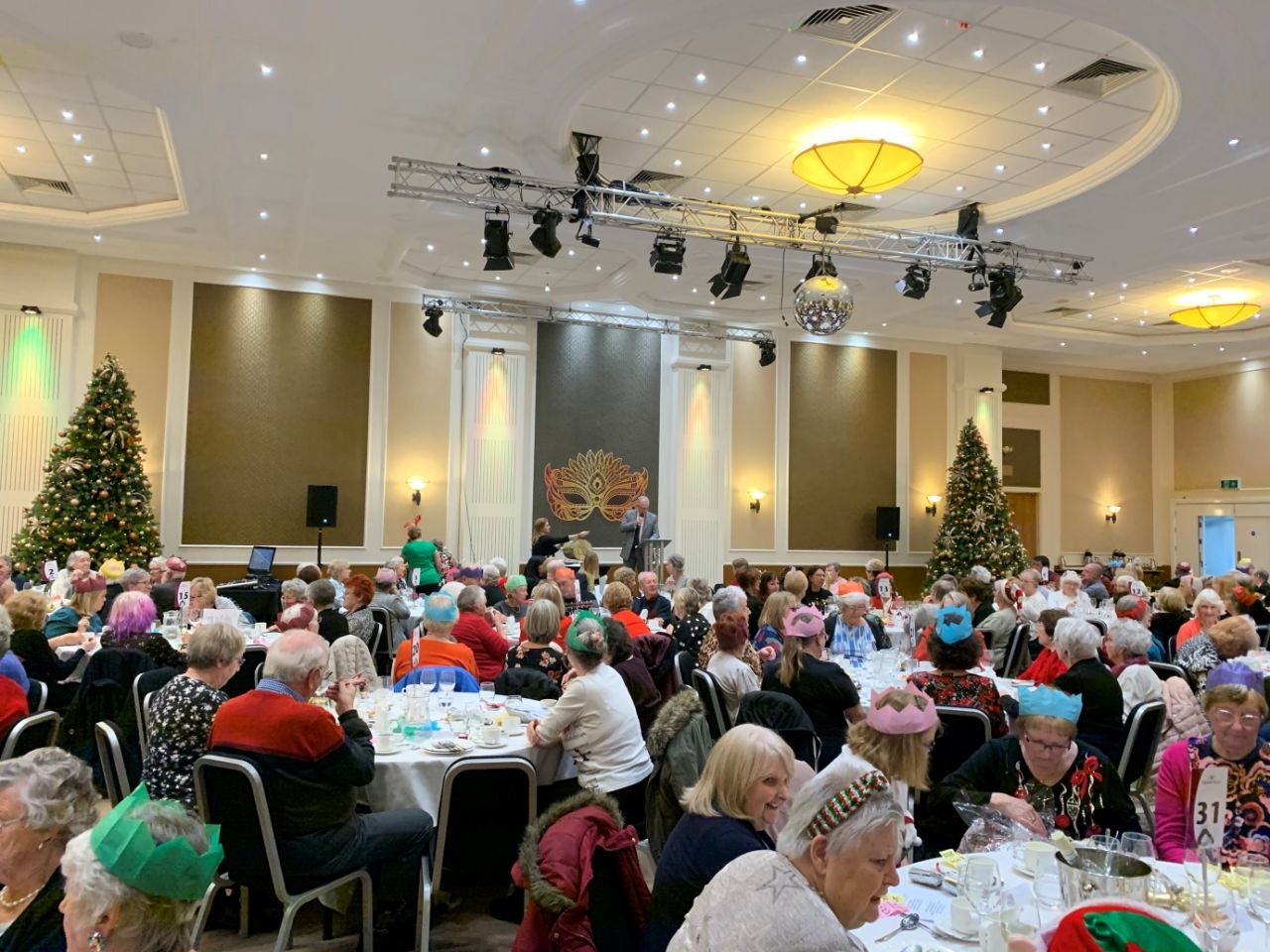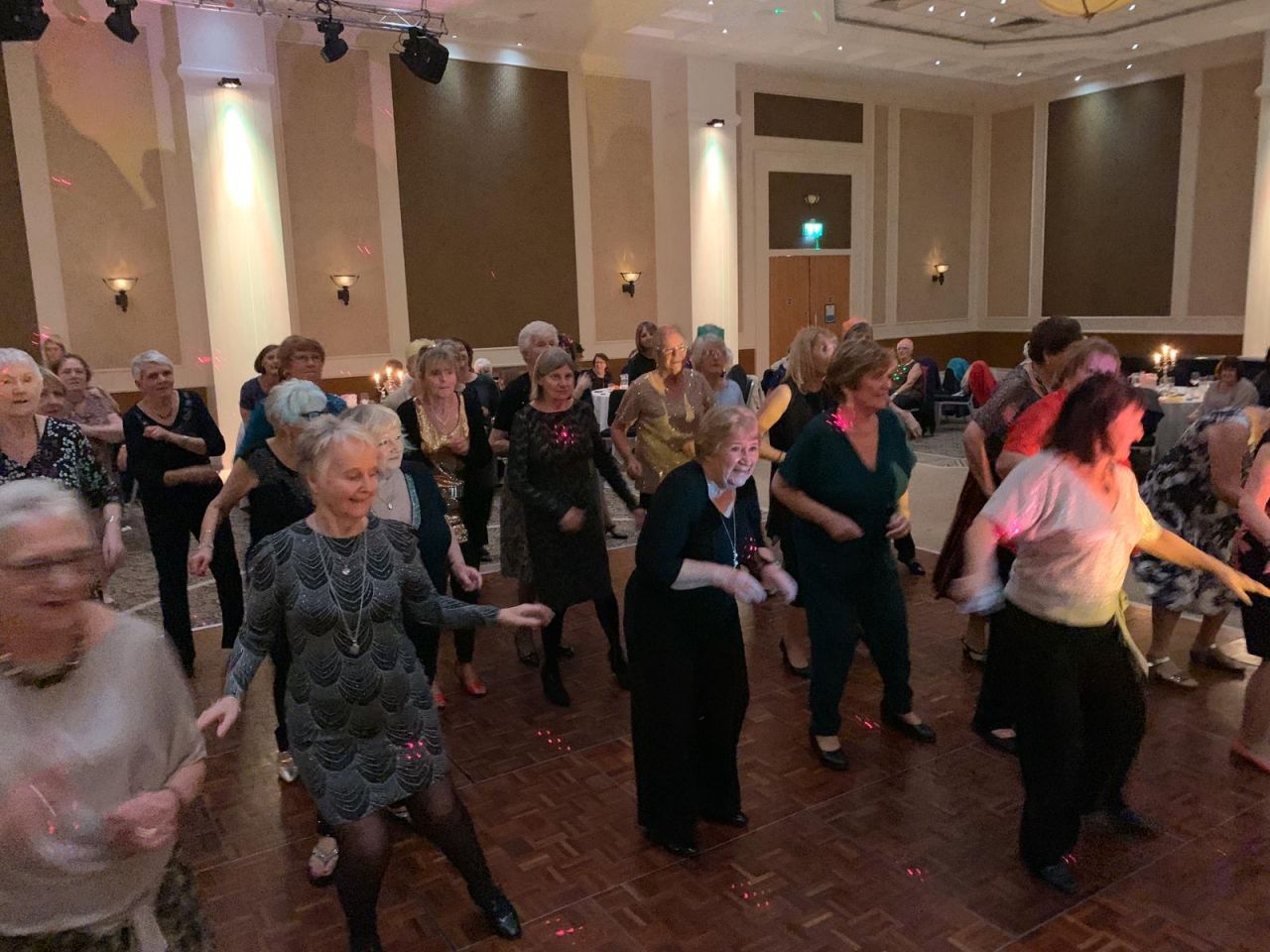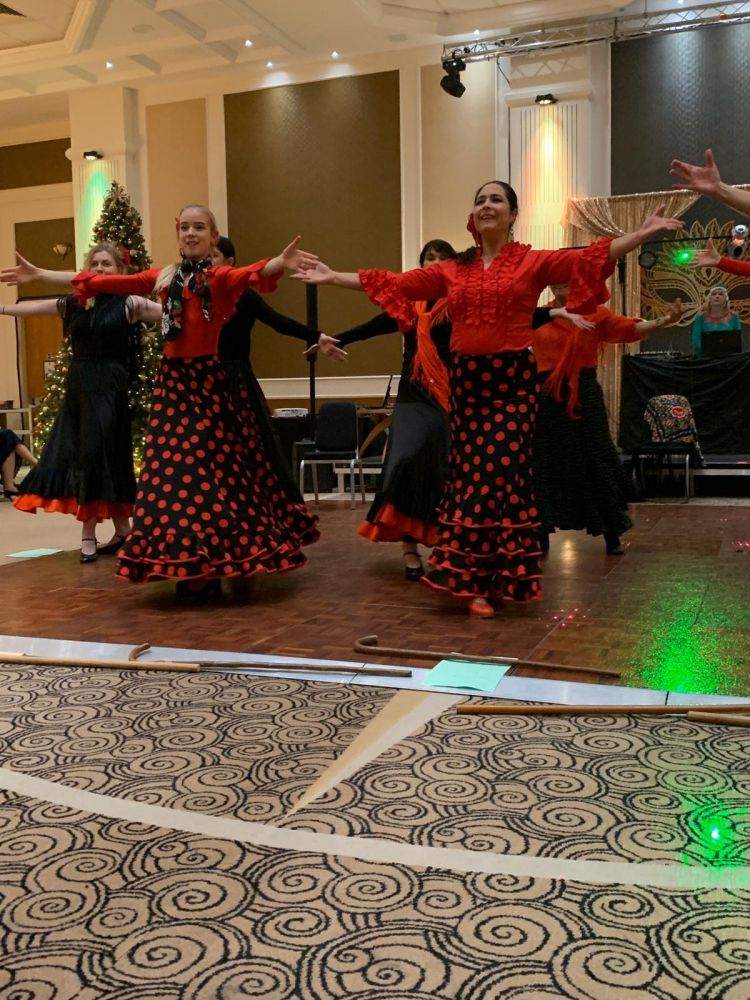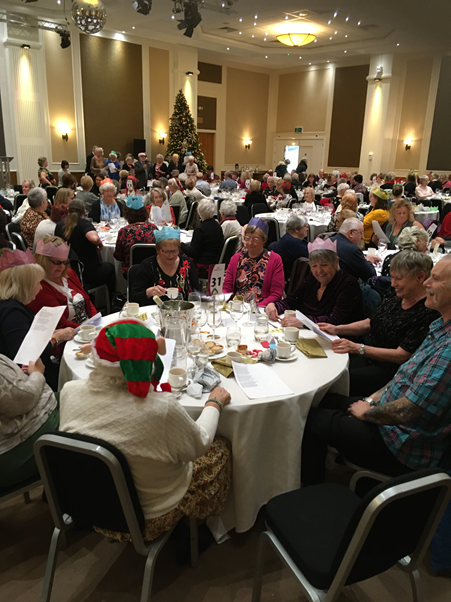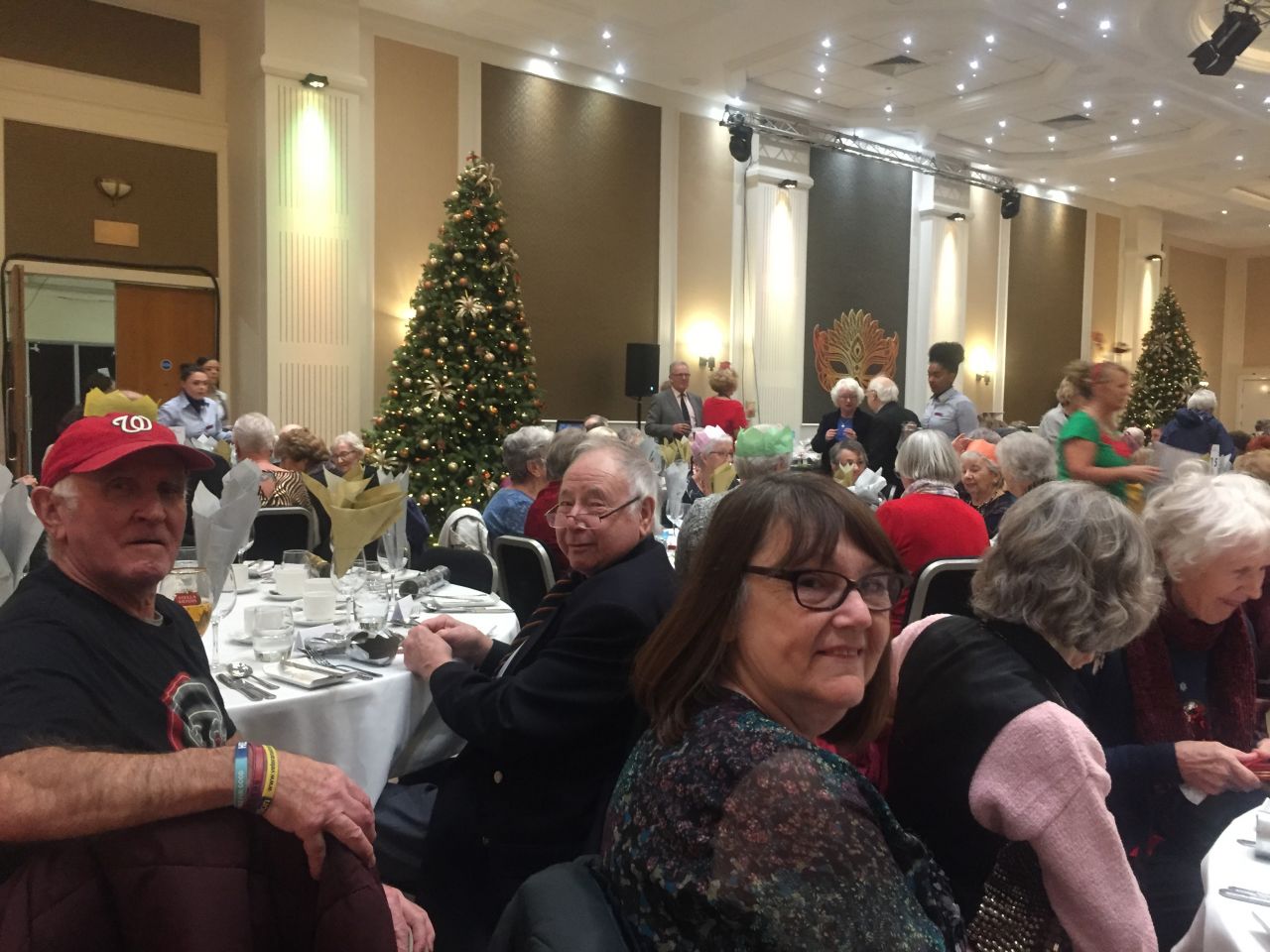 New Training for Volunteers
For those volunteers interested we are running a new series of training from January:
January 27th Safeguarding
February 3rd Common Medical Conditions
February 4th Dementia Awareness part 1
February 18th Dementia Awareness part 2
March 3rd Dementia Progression
March 17th Bereavement and Dementia
If you are interested please send us an email to volunteers@eldertreebefriending.co.uk or give us a call on 01752 651717. Thank you!
Elder Tree Befriending in partnership with Sporting Memories
Elder Tree Befriending, in partnership with Sporting Memories, will be delivering a program of sport themed support groups across Plymouth for older people (over 50) starting in March 2020. This post has funding for 36 months initially and the successful applicant will be paid an annual salary of £23000 per annum plus an employers pension contribution of 3%. Contact Adrian Cable on 01752 227447 (activemen@eldertreebefriending.co.uk)' for further information and an employment pack.
Volunteer Event
We had a wonderful time at our Volunteer Event!
Our annual event to celebrate and thank all our volunteers was a great success, and an opportunity for our volunteers to get to know one another. This year we were hosted by Plymouth City College and the catering students cooked a delicious meal that we all enjoyed. We also had a taster of dance exercise lead by Paula, and a speaker from The Box alongside our Chief Executive Robbie and Volunteer Co-ordinator Sharon.
We want to thank each and every one of you for the time and the enthusiasm you give to the Elder Tree. All of our amazing work could not be possible without you!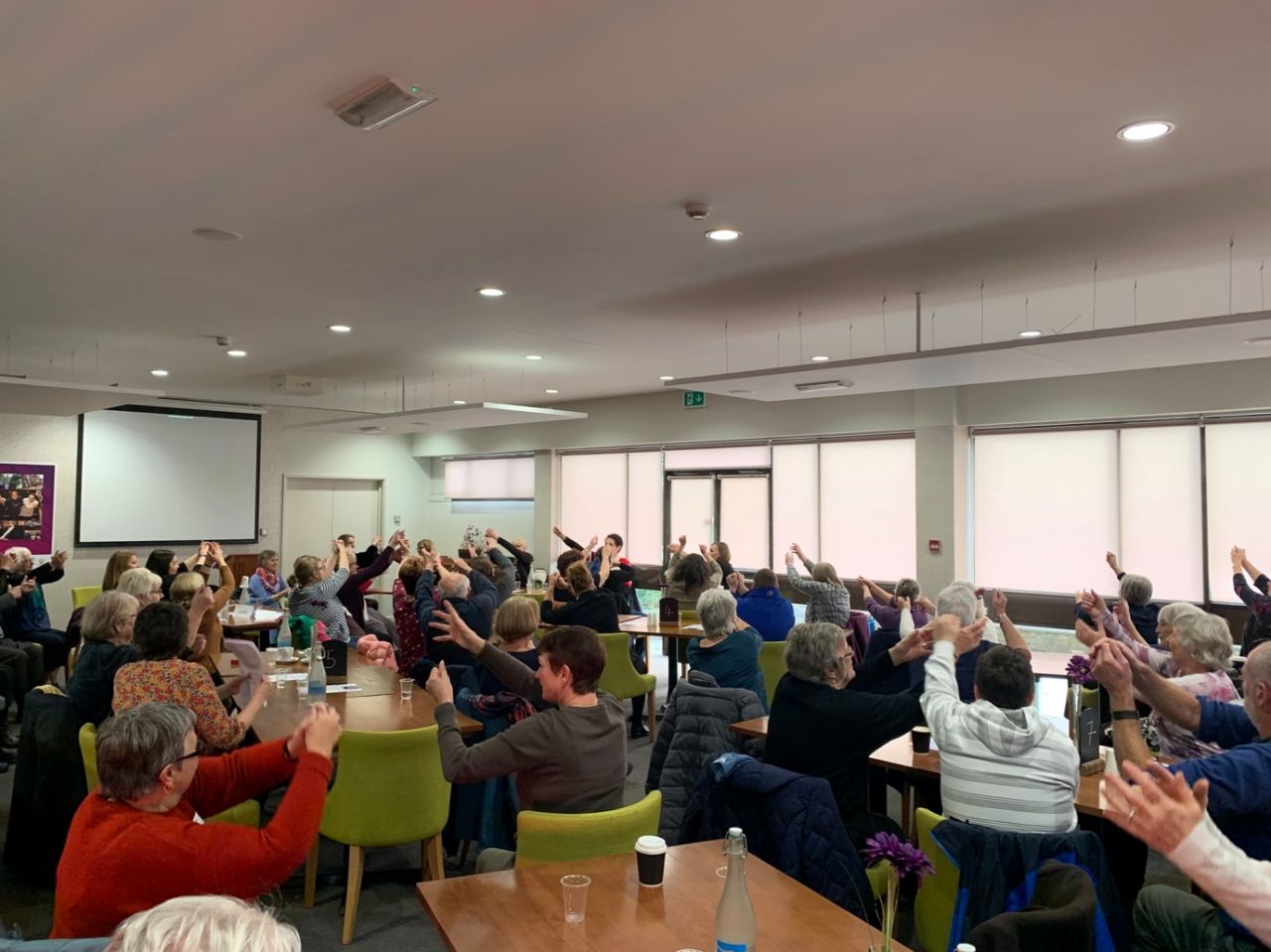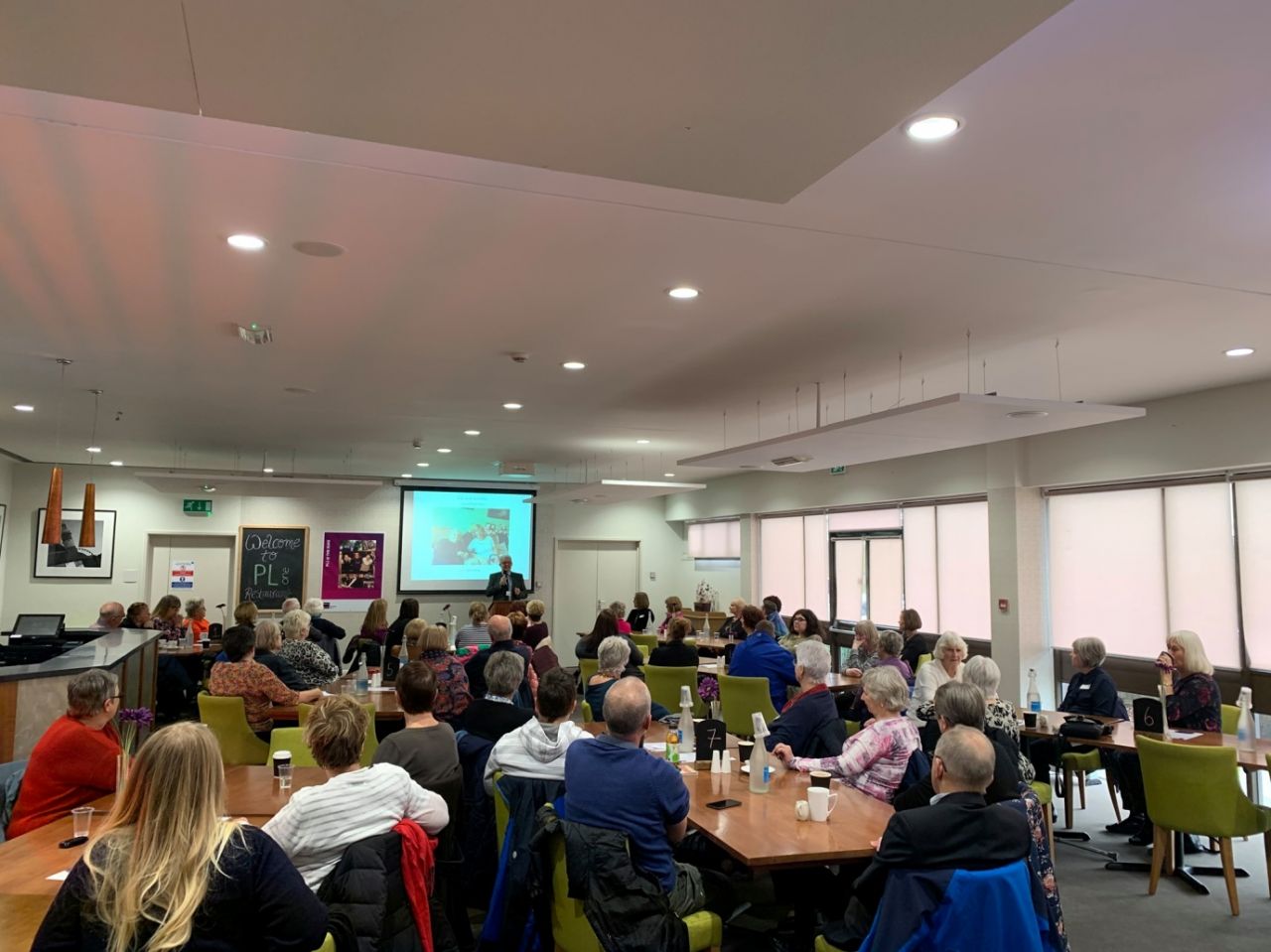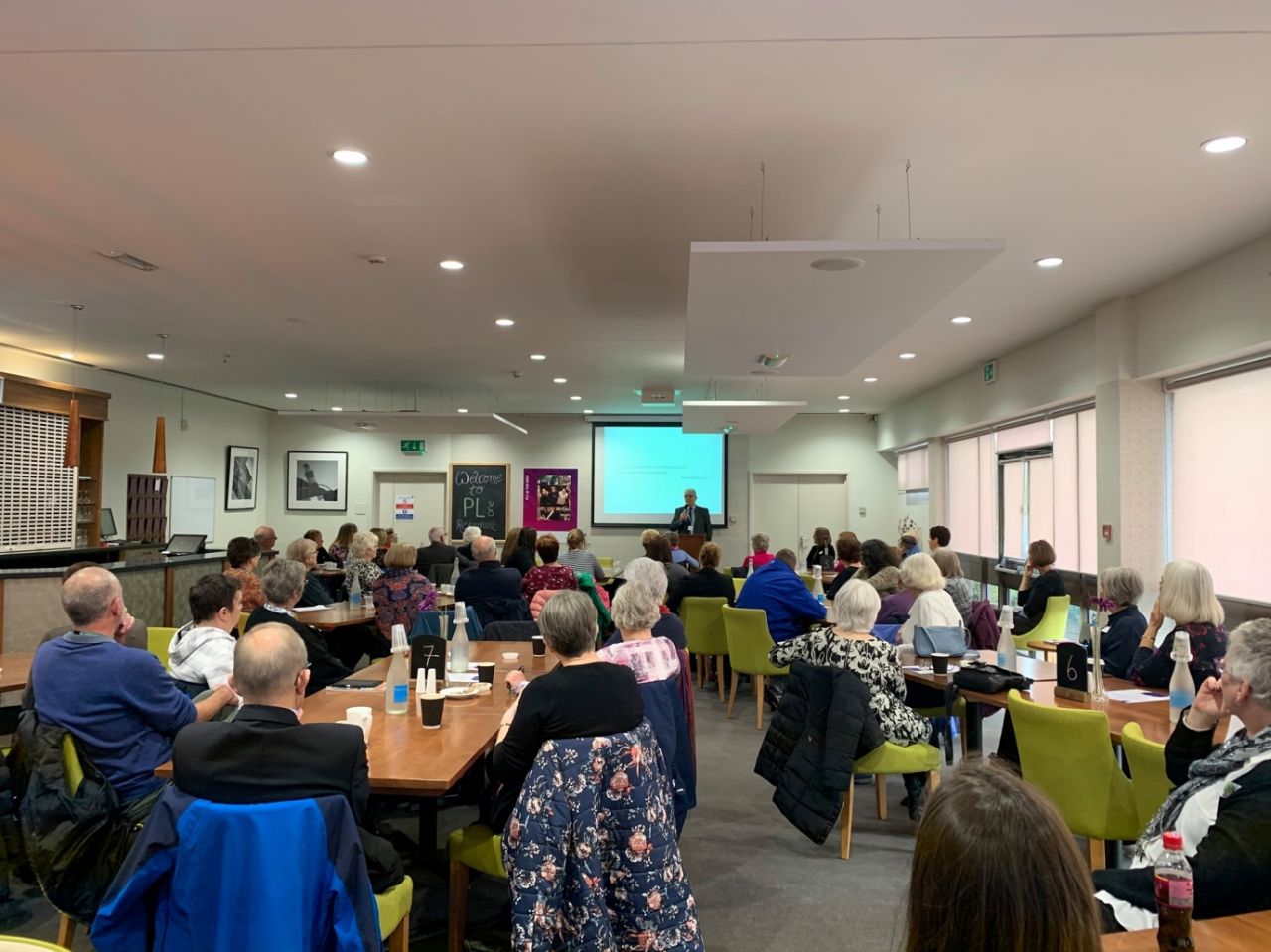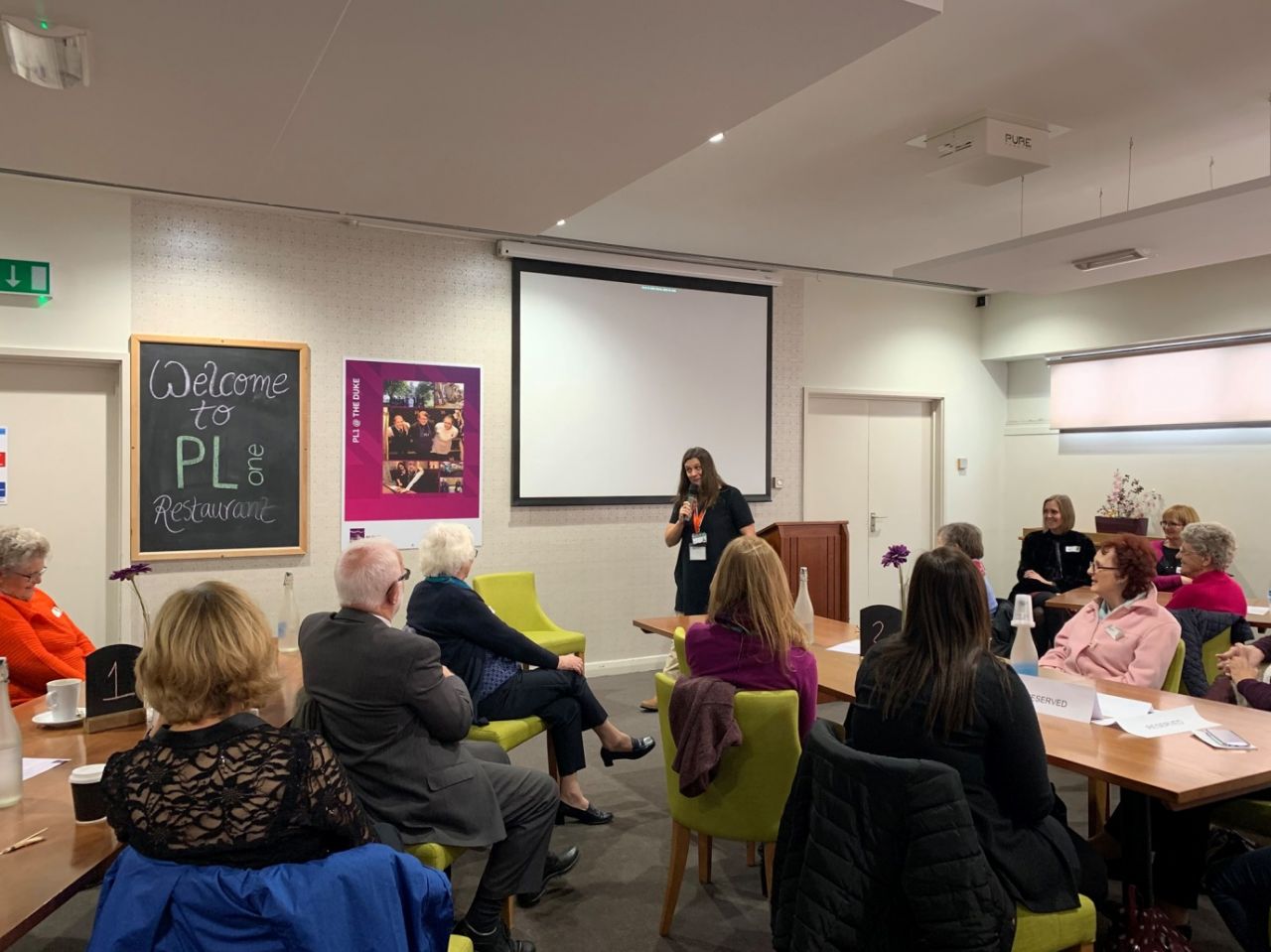 Birmingham Royal Ballet Workshop
Here's a snapshot of some of our beneficiaries enjoying last weeks dance workshops with The Birmingham Royal Ballet. The workshop gave them a chance to learn some rep from 'Giselle' with a dancer in the company, Emma Price, and was beautifully accompanied by Pianist Andrew Kristy
We had both seated and standing workshops that were huge fun for our beneficiaries.
Thank you to Birmingham Royal Ballet for the work they did
We look forward to hosting them again next April when they will be performing Swan Lake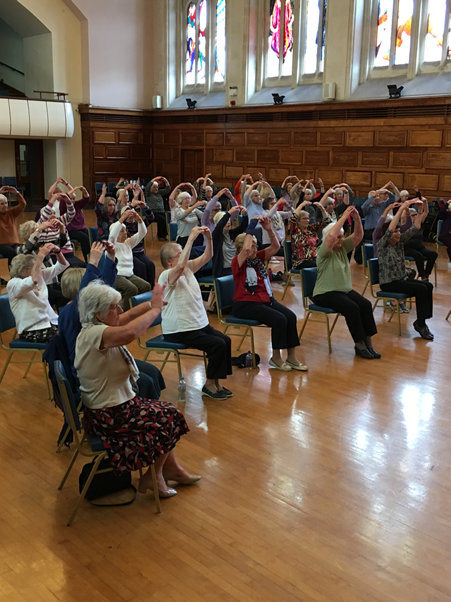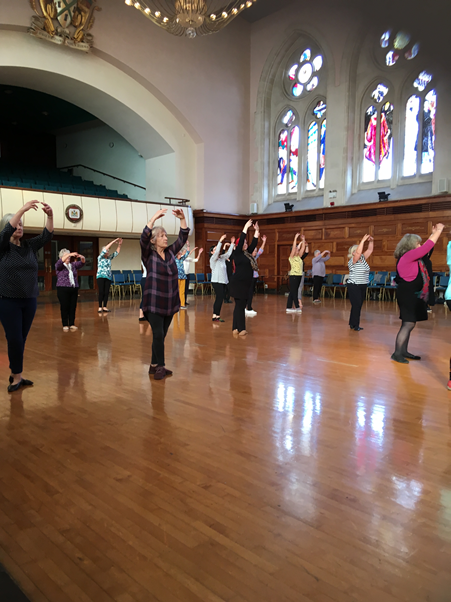 Volunteer and Staff Training
Thank you to On Course and Red Cross for the training they've offered to us
Our first 'On Course' training sessions was a big success! Our Volunteers had the opportunity to learn about and understand good listening skills. It was a great opportunity to talk to other Volunteers who support isolated people and to talk through some of situations that can challenge us.
As usual chatting and cups of tea were involved!
And what a great training session we had with The Red Cross for First Aid! We've learnt some really good skills that we can use especially if something happens in our Lunch Clubs and Coffee Mornings.
Both sessions were hugely informative and greatly enjoyed, and we have more training sessions on a variety of topics coming up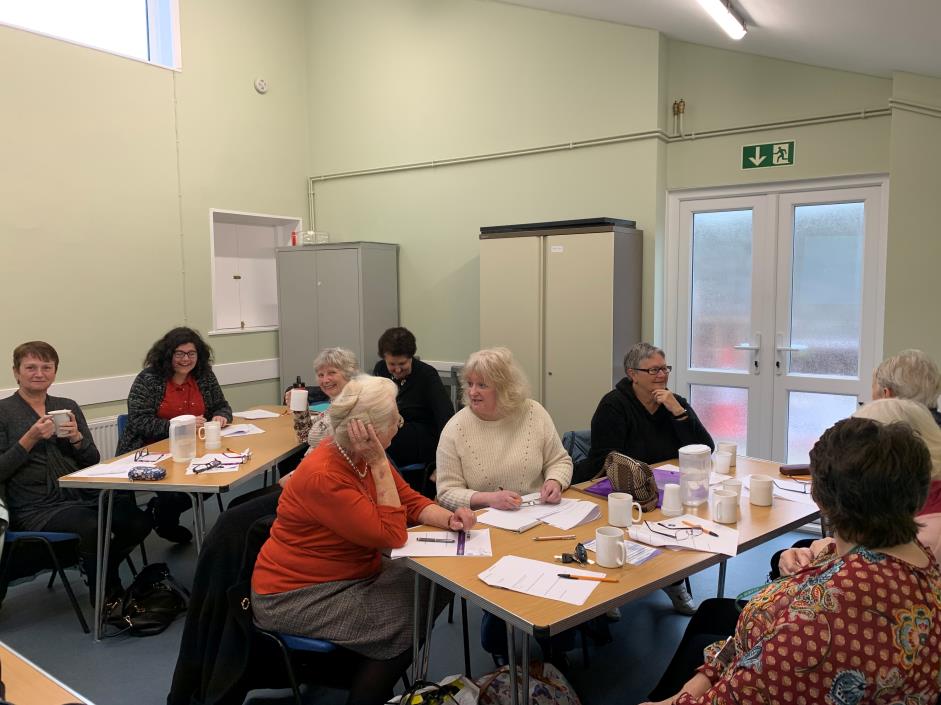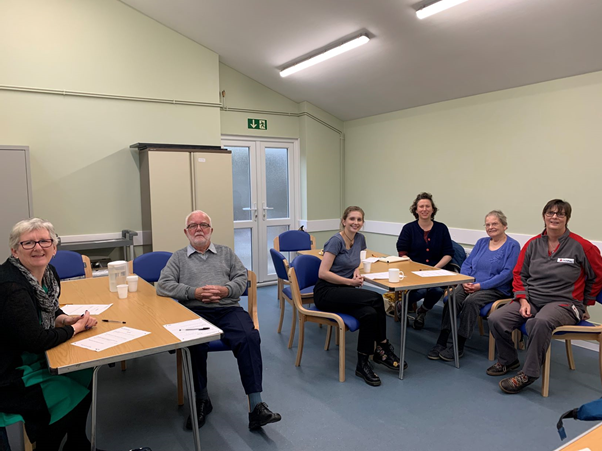 Volunteer Training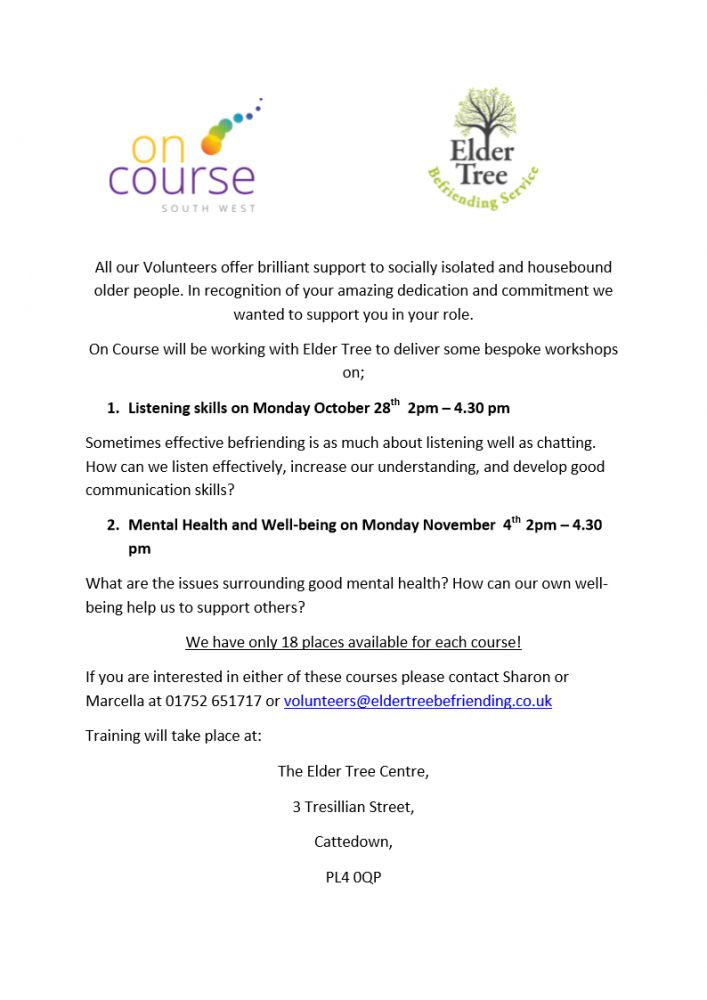 Volunteering Fair at Plymouth University
On Wednesday we were at the Volunteering Fair at Plymouth University and it was great!
We had to chance to meet and chat to lots of students from a range of departments including psychology, denistry, robotics and sociology, who were interested in what we do and keen to volunteer to give back to their community
We had a great time and thank you to UPSU for organising the event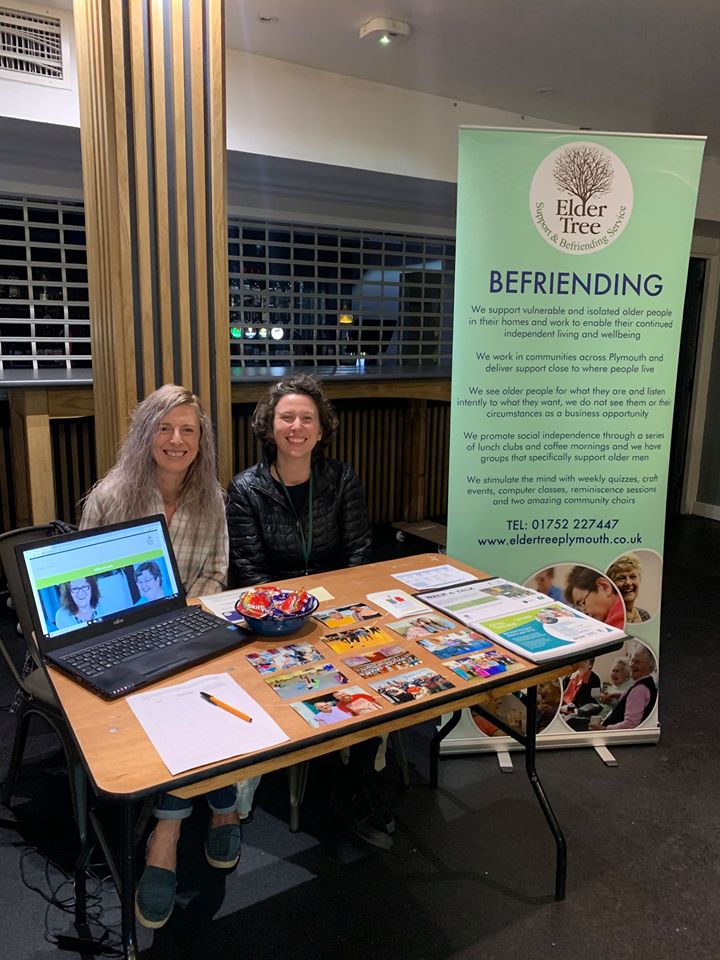 Barn Dance
Our Barn Dance on September 11th 2019 was a great success and enjoyed by all. We had two Exercise Dance groups one seated and one standing that were great fun with lots of laughter, after all that exercise there was a lovely cream tea folloed by a glass of prosecco and losts of friendly chat. We would like to thank all that attended and especially the many volunteers that gave their time, as we could not of done it without you.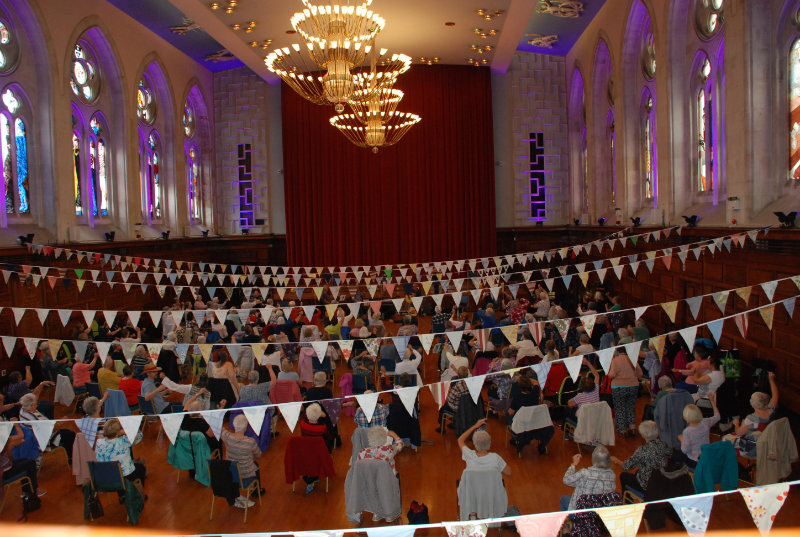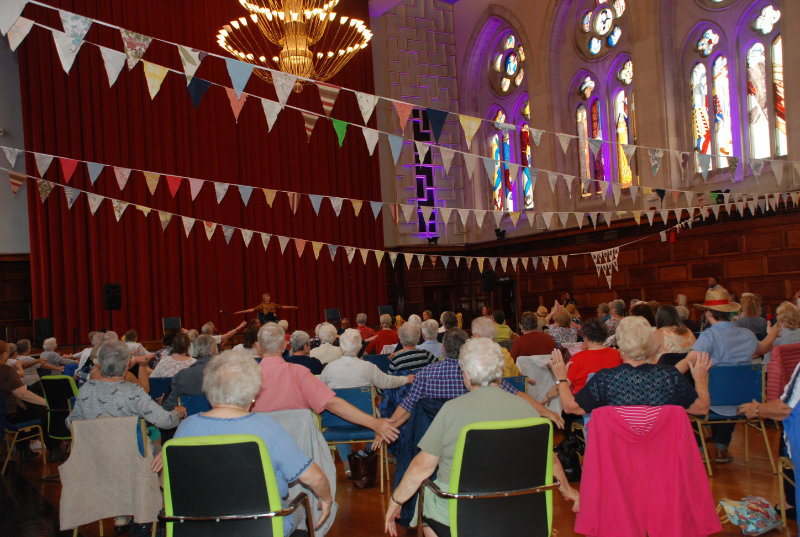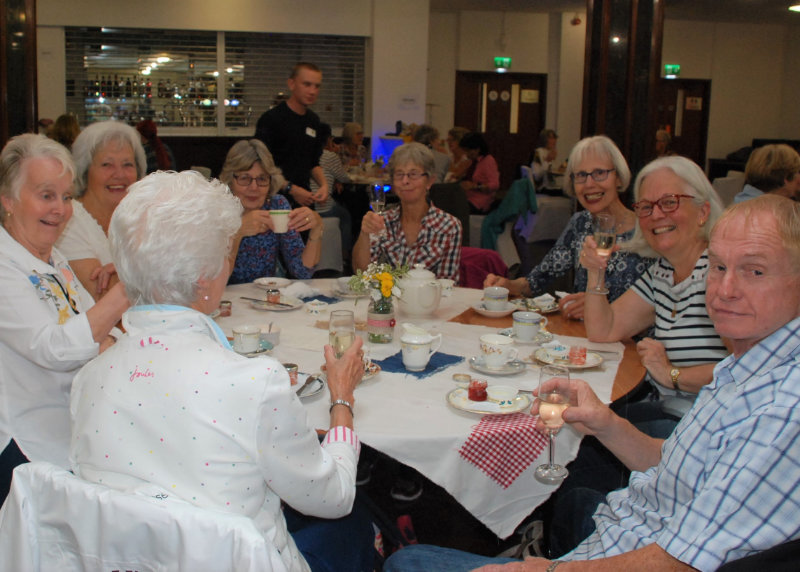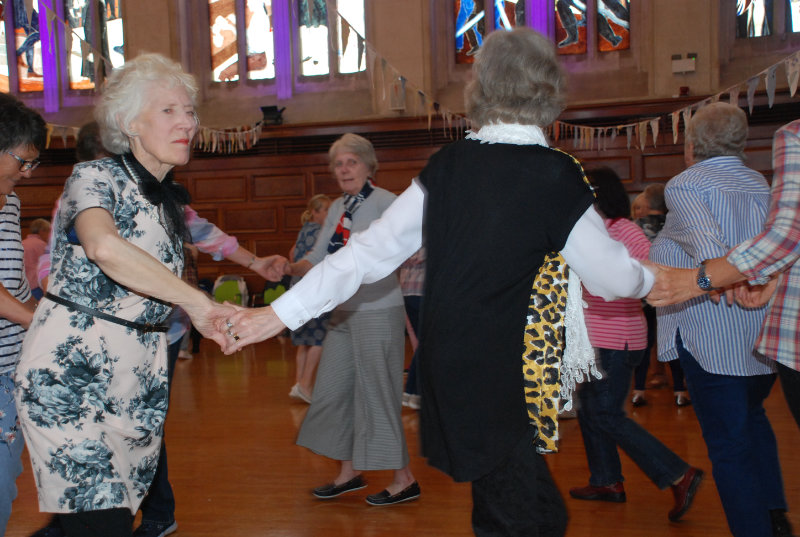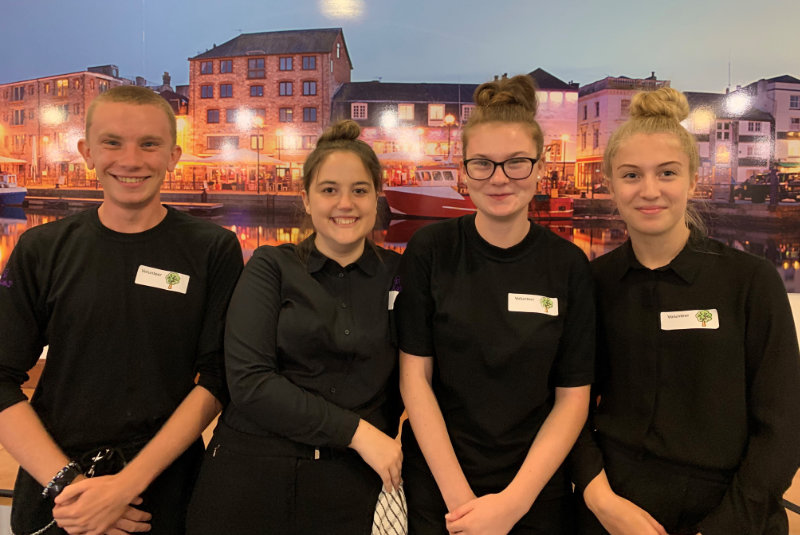 Wonderful Catch 22 NCS Students
The fantastic NCS students from team 8 of the NCS group raised over £150 for us through bag packing
Thank you for your hard work and we are very grafeful to you for the generous donation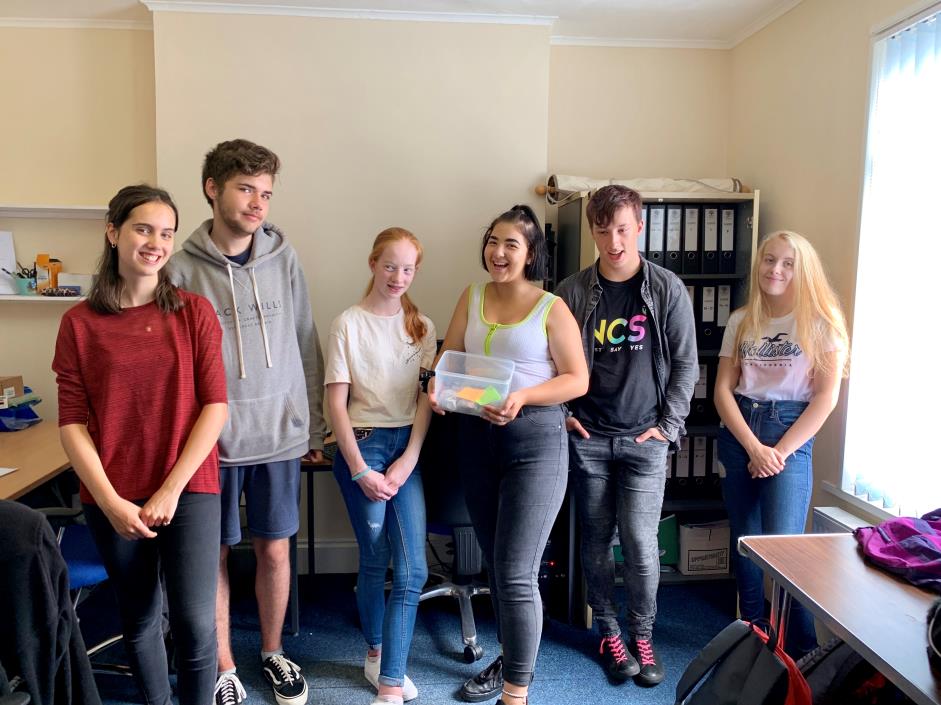 WE WON!!
We ran to receive up to £40,000 from ITV's Community Fund's People's Project, with funding from the National Lottery and we won it!
Our project was to start sporting sessions and theraputic activities targeted at older men dealing with social isolation and long term conditions, to provide invaluable support and an environment to build friendships between beneficiaries
Now we can put these plans into action!
We couldn't have done it without your help and it will make such a difference to Elder Tree
Thank you so much to everyone for their support!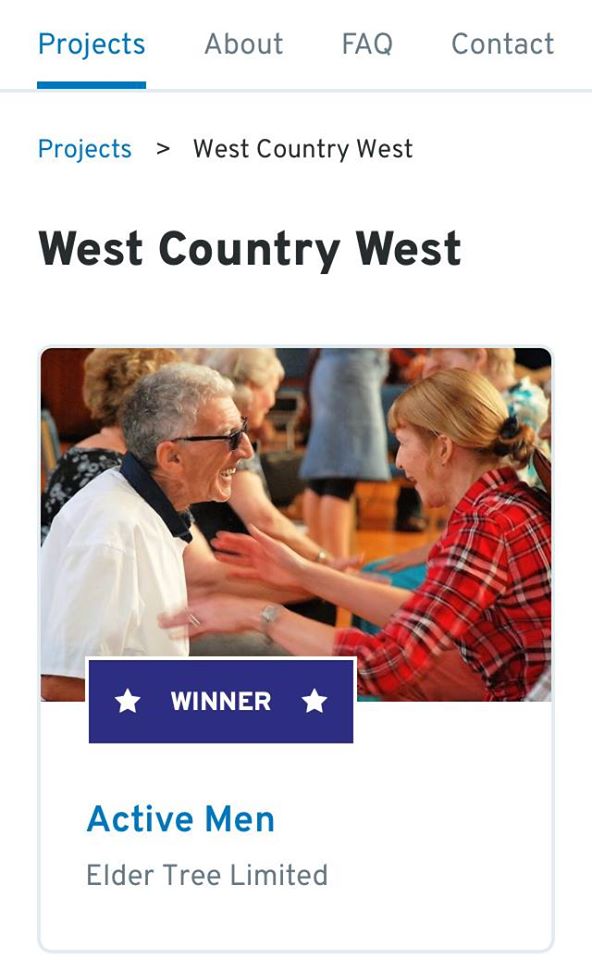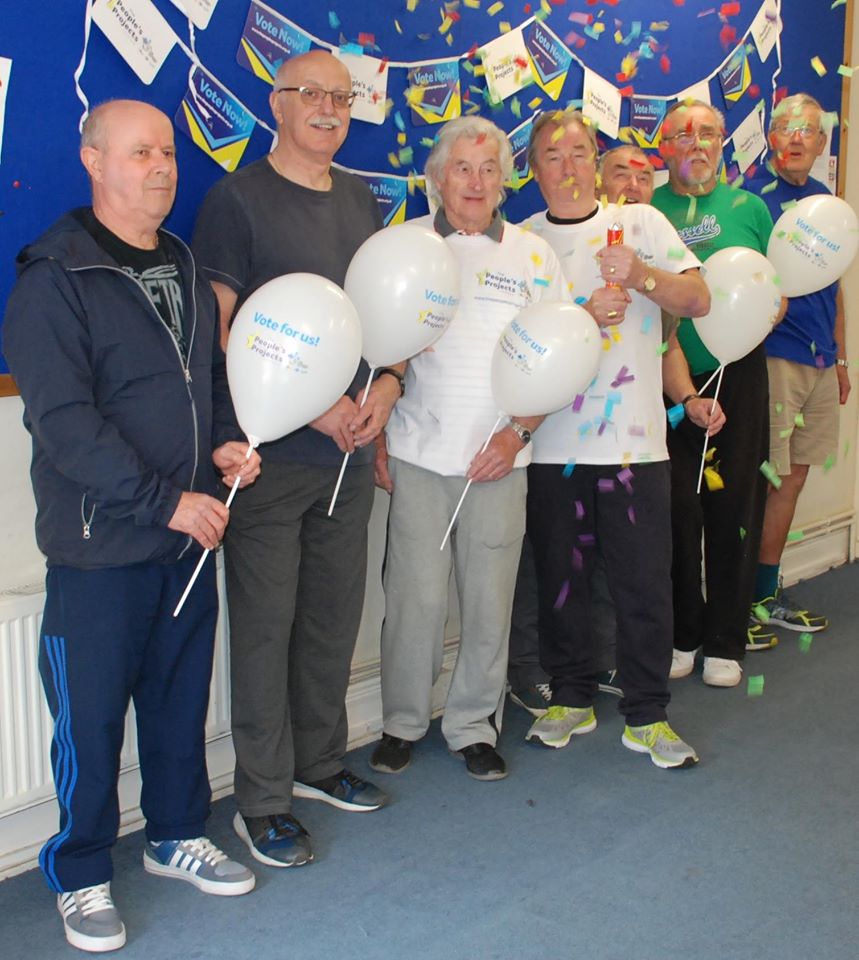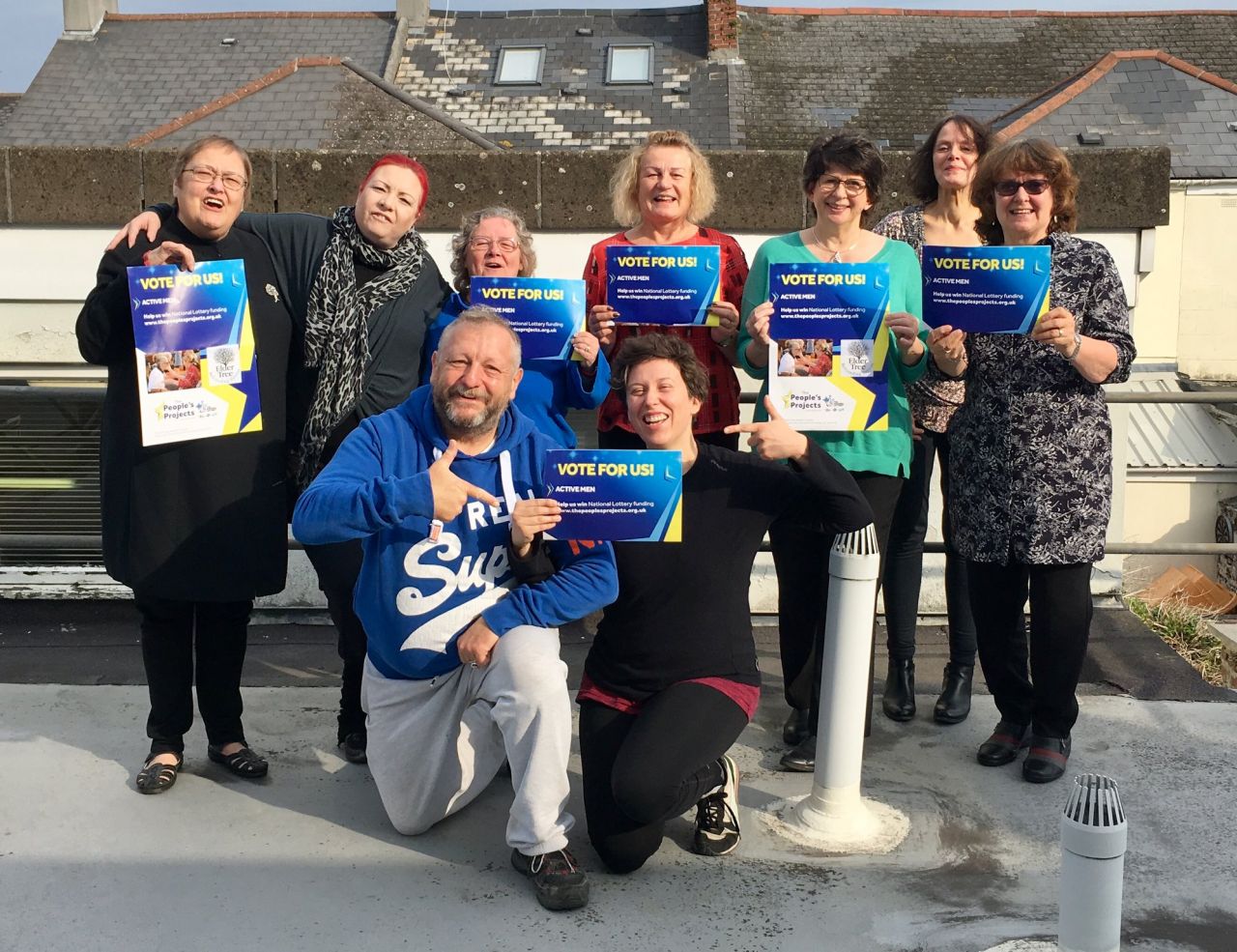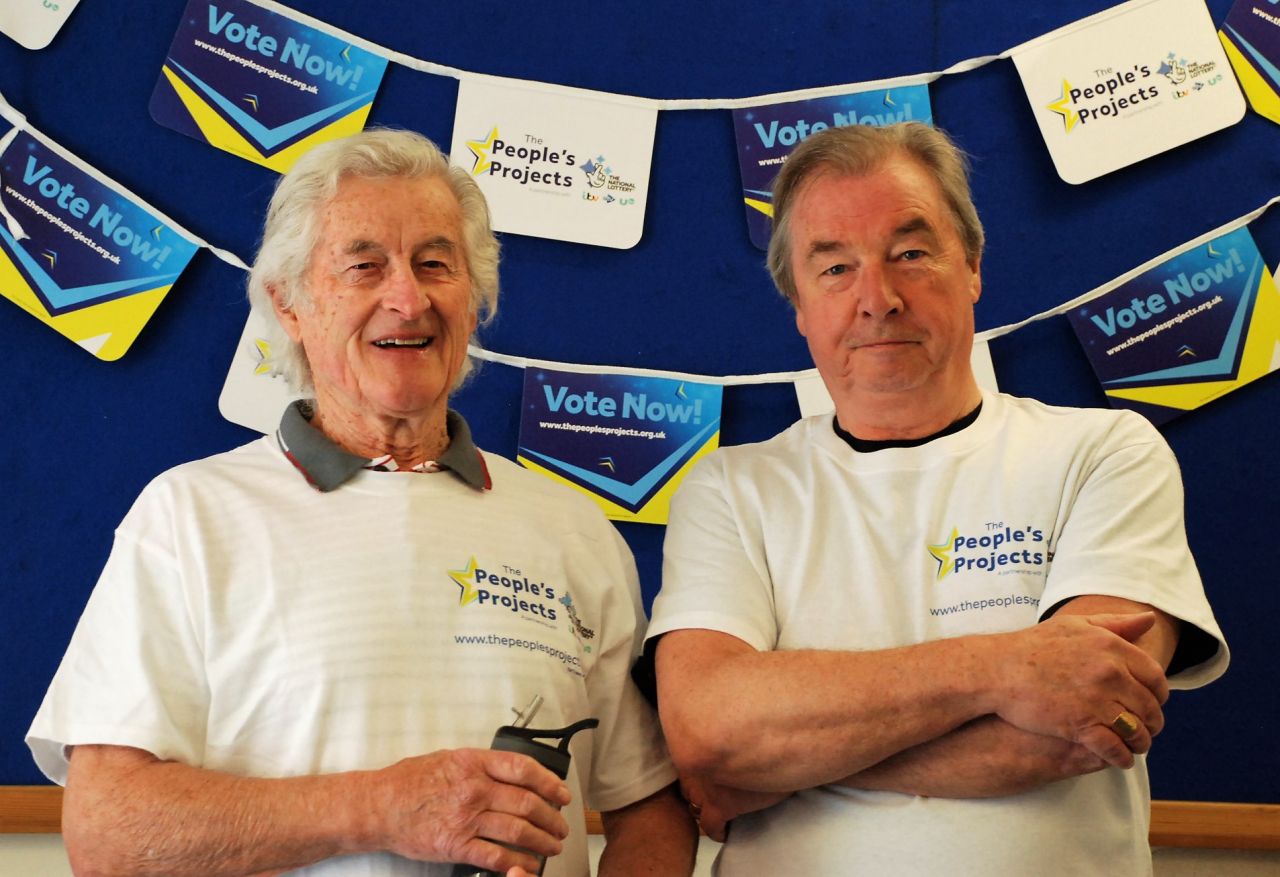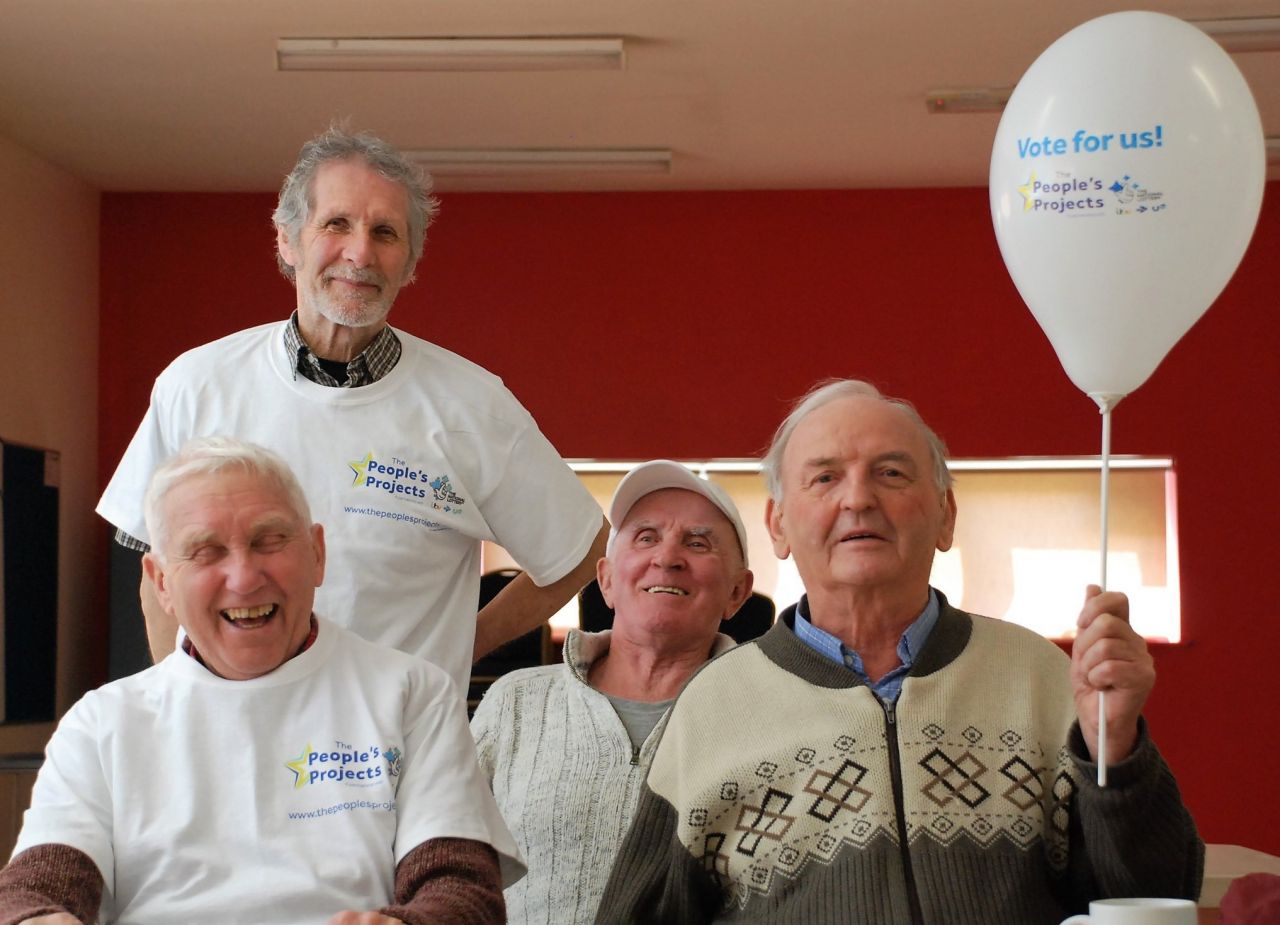 WALKING FOOTBALL
Walking Football is open to men and women over 50 and is a great way to keep active while having fun.
It is a slow paced version of the beautiful game, the rules are the same but players can only walk.
Venue: Manadon Sports Community Hub
Time: 10.30 - 11.30
Cost: £1.50
If you would like to attend you must contact the Elder Tree Befriending Service on 01752 227447.
GET ACTIVE!
with Elder Tree Active Steps
An Active Steps seated movement class is a great opportunity to get active by moving to music, it's also a wonderful way to make lots of new friends.
All Sessions are aimed at the over 50's with an emphasis on exercising in a way that suits your own needs. Sessions are fun and friendly, no partners are required only a good sense of humour and a willingness to be a part of an exciting group of older people.
If you are interested in attending please call the Elder Tree Office 01752 227447 for further details.
On Mondays at 1.30 - 2.30pm
Followed by refreshments until 3pm.
VENUE: St Chads hall,
Whitleigh Green, PL5 4DD.